---
---
Congrats to Ilona F, who won the freshly released m/m romance Heartsville series, courtesy of Piper Vaughn!
Congrats to Claudia, who won Prickly by Nature (Portland Pack Chronicles #2) by Piper Vaughn! Prickly by Nature will be released by Dreamspinner Press on November 16.
---
---
Contest(s)
Bookity
Think, Make, Learn, Do
Cookity
Gluten Free
Artsy Crafty
Cool
Cool or Wha…?
Wha…?
LOL
Teh Cute
Reading Update

Artful Collage from Found Objects by Ellen Spector Platt. Ok book about using what you have on hand to make mixed media collages. I enjoyed looking at some of the projects in the book, even though they weren't art journal relevant.

The Art Journal Workshop: Break Through, Explore, and Make It Your Own by Traci Bunkers. Good overview of materials and techniques for art journaling – I'd think this would be particularly useful for someone just starting to art journal. (FYI – I checked this book out from the library without the DVD, so my review is only for the book.)
---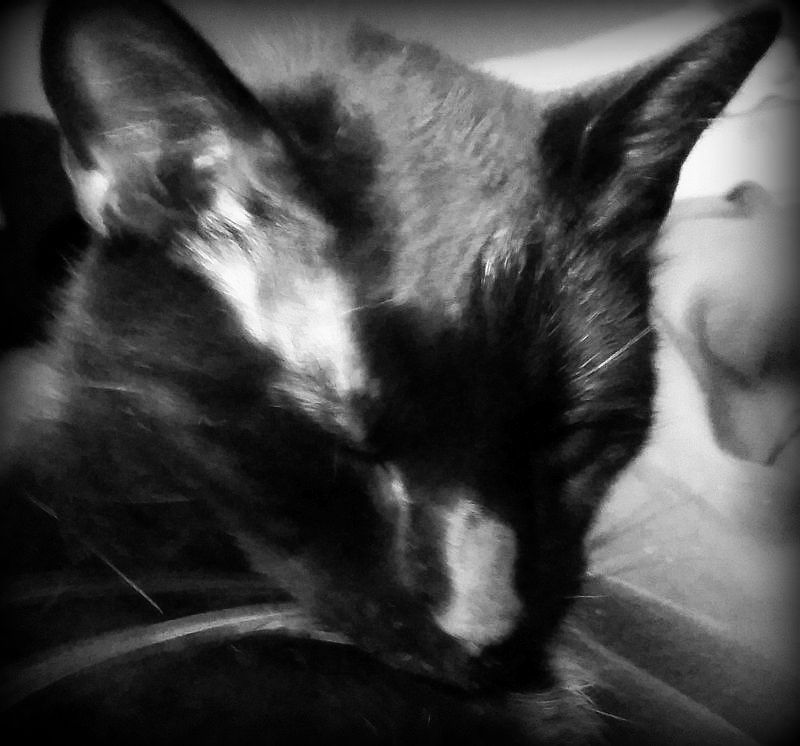 "…zzzzzzzzzzzzzzzzzzzzzzzzzz…" -Chaos
You can't really tell from this picture, but he started to stretch and fell asleep in the middle of doing so…