Many thanks to JL Merrow for donating an ebook copy of her forthcoming m/m romance, Played! (The Shamwell Tales #2), for a lucky commenter to win! Played! will be released by Samhain Publishing on June 30.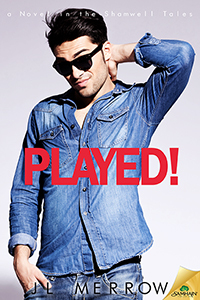 Tristan's in Shamwell for one last summer of freedom before he joins the family firm in New York – no more farting around on stage, as his father puts it. But the classically trained actor can't resist when members of the local amateur dramatics society beg him to take a role in their production of A Midsummer Night's Dream.

Especially as he'll also be giving private acting lessons to gorgeous local handyman, Con, who's been curiously resistant to Tristan's advances. Tristan's determined to get Con in his bed – not only is the man delicious, there's fifty pounds riding on Tristan's success after a bet made with his drama school chum Amanda.

Con's never dared to act before. A late-diagnosed dyslexic who had a hard time at school, he's always been convinced he'd never be able to learn his lines – but with Tristan helping him, he might just be in with a chance. Trouble is, the last time Con fell for a guy, he ended up getting his heart broken, and with Tristan due to leave the country in a matter of months, Con's determined not to give in and start anything that's bound to finish badly.

Just as Tristan thinks he's finally won Con's heart – and given his own in return – disaster strikes. And the curtain may have fallen forever on their chance of happiness.

Warning: contains a surfeit of Bottoms and asses, together with enough mangled quotations to have the Bard of Avon gyrating in his grave.
Excerpt (scroll down and select Sneak Peek)
Other Books
About JL
JL Merrow is that rare beast: an English person who refuses to drink tea.  Having grown up by the seaside, she also loathes fish and chips.  She read Natural Sciences at Cambridge, where she learned many things, chief amongst which was that she never wanted to see the inside of a lab ever again.  Her one regret is that she never mastered the ability of punting one-handed whilst holding a glass of champagne. She writes across genres, with a preference for contemporaries and the paranormal, and is frequently accused of humour. You can find out more about JL at her website, blog, Facebook, Goodreads, and Amazon.
Contest Rules
To enter, leave a comment stating that you are entering the contest. Contest closes 7 pm CDT, Monday, June 29.
By entering the contest, you're confirming that you are at least 18 years old.
If you haven't commented before, your comment will not be visible until after I moderate it. Please do not leave a second comment because your first doesn't show up! The blog gnomes will decide your comments are spam and then only ritual dust bunny sacrifice will salvage your entry…
If your comment is actually an advertisement or if your CommentLuv link turns it into an advertisement, your comment will be deleted. (Most of you do not need to worry – this refers to some pretty clever comment spam.)
Winners will be selected by random number.
You must leave a valid email address in the "Email" portion of the comment form.
Please make sure that your spam filter allows email from stumblingoverchaos.com!
If a winner doesn't respond to my congratulations email within 48 hours, I will select another winner.
If you win, please respect the author's intellectual property and don't make copies of the ebook for anyone else.
This contest is open worldwide!
---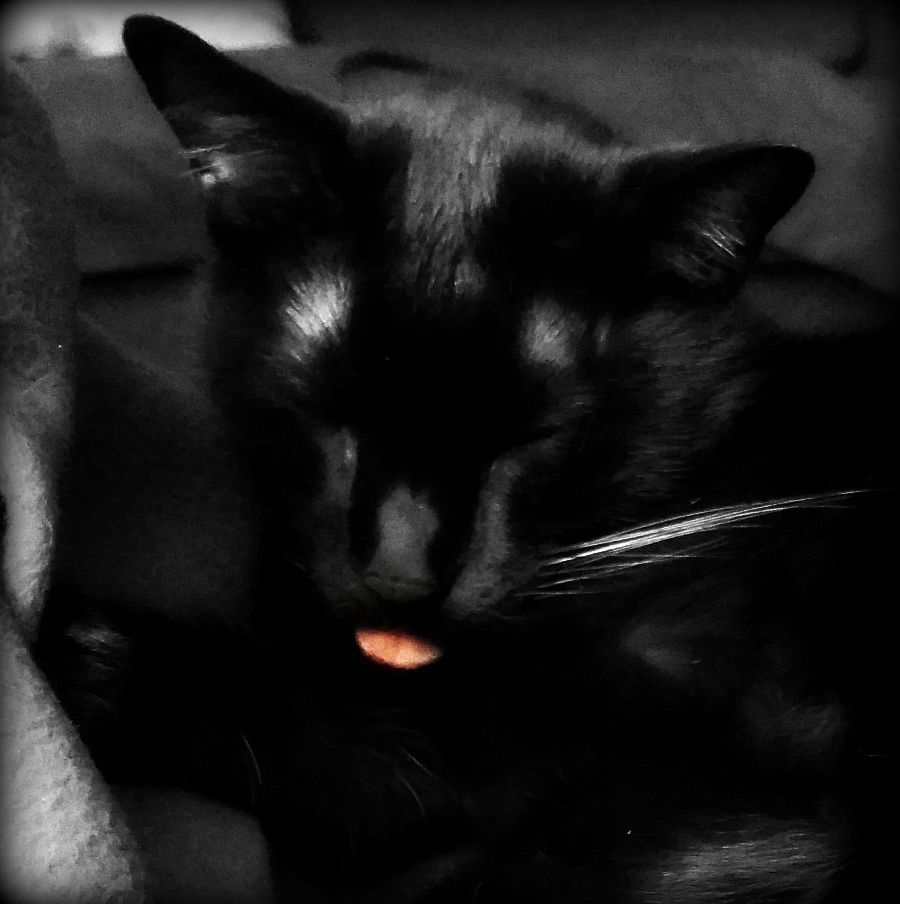 "…zzzzzzzzzzzzzzzzzzzzzzzzzzzzz…" -Chaos