On Thursday when I drove to work, it was -7F. Yesterday afternoon when I went for a walk? +55F. Crazy!
After a bitterly cold winter, Minnesotans embrace the outdoors at temperatures that might make other parts of the country shiver. People were eating outside, and some were even wearing shorts.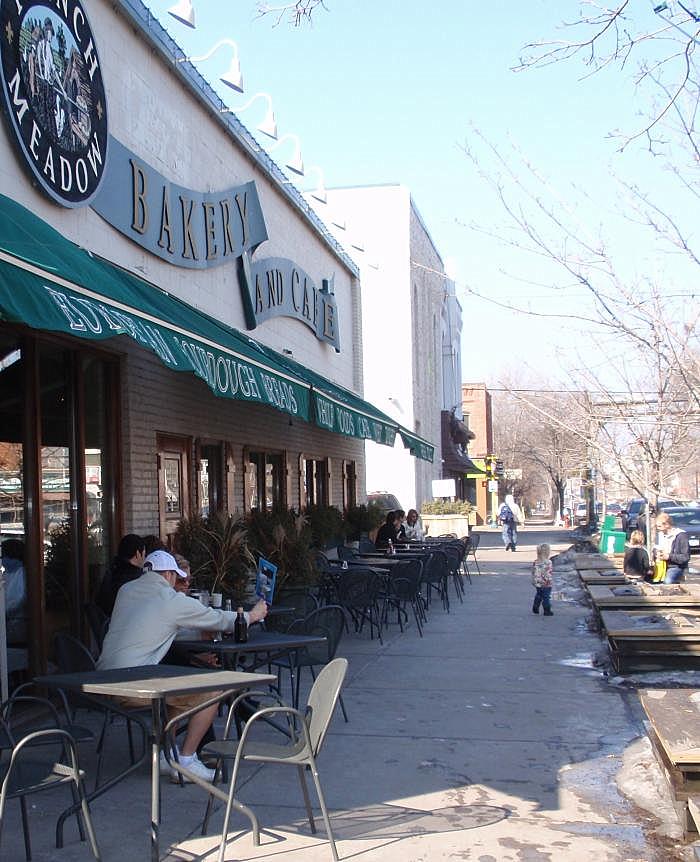 At Bob's Java Hut, a biker coffee bar, the first hardy motorcyclists congregated.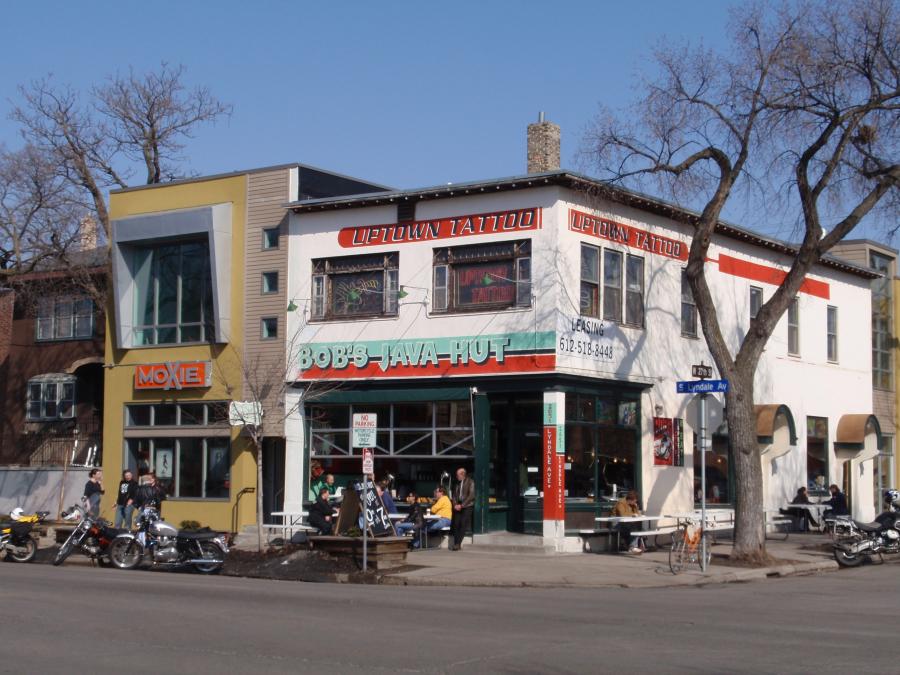 And brunchers basked outside the Bryant Lake Bowl.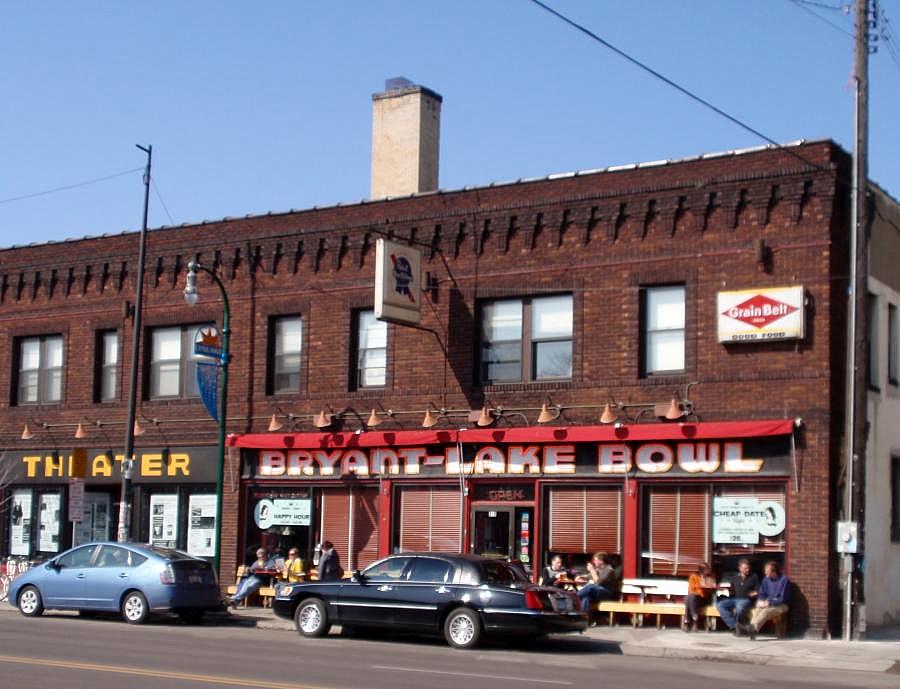 A little yarn mystery that I noticed: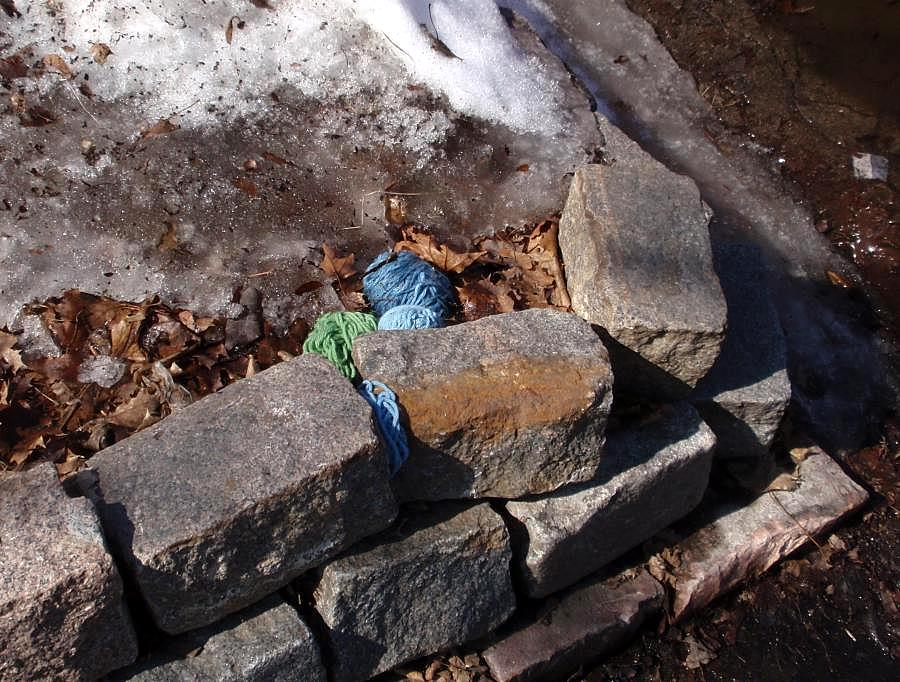 Mysterious rocks that appeared on our sidewalk during my walk: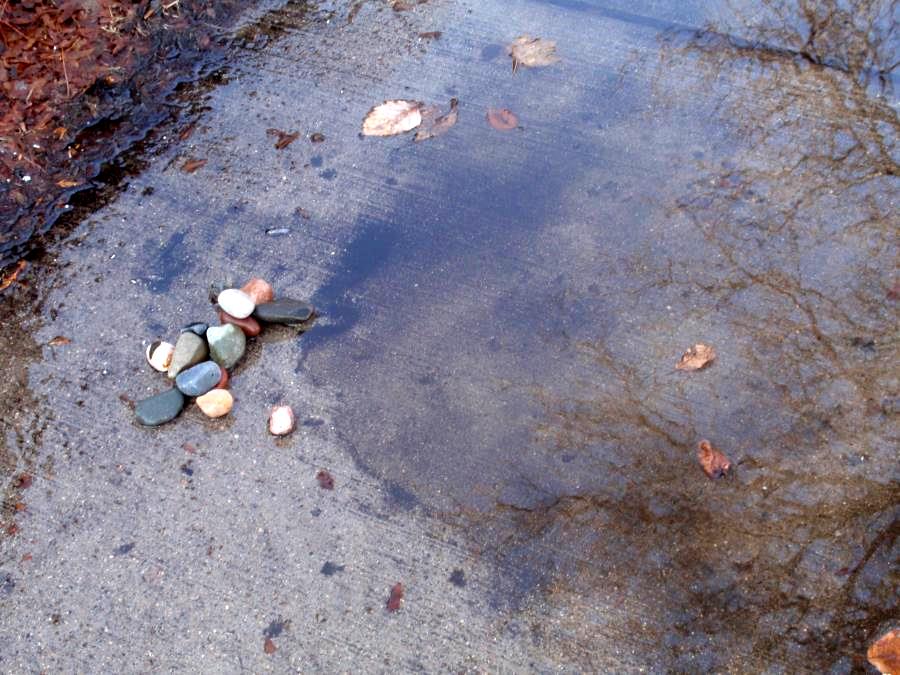 And a mysterious Sphinx-like creature that appeared in my living room:
"Worship me. It is my due." -Mayhem