Many thanks to Liam Livings for donating an ebook copy of his forthcoming m/m holiday romance, Christmas Serendipity, for a lucky commenter to win! Christmas Serendipity will be released by JMS Books on December 8.
In a snowy small town in England just before Christmas, handyman Christian thinks the world has ended – his parents are still getting used to his being gay and have disinvited him to their Christmas. Former waiter David has just been fired and is still getting used to the fact that his useless, cheating, money-grabbing, waste-of-space boyfriend has just dumped him. Their mutual friend Cathy steps in and invites the two strangers to a non-family Christmas at the flat she shares with Tony.

With Cathy's organizational skills and enthusiasm, these four spend Christmas together, making the best of it and getting to know each other. A spark of attraction clearly brings David and Christian closer, and spending the festive season together may be just what these two refugees need to calm their troubled souls.

But the past still haunts them both and threatens to be their undoing. Is love enough to overcome the burdens they bear? Can they find a happy Christmas together after all?
Excerpt (scroll down)
About Liam
Three things about Liam – there are five more on the website and one is a lie:

He lives, with his partner and cats, where east London ends and becomes nine-carat-gold- highlights-and-fake-tan-west-Essex.
He was born in Hampshire with two club feet (look it up, it's not nice) and problem ears, needing grommets: this meant he was in plaster from toe to groin until he was two, and had to swim with a cap and olive oil soaked lamb's wool over his ears – olive oil bought from a health food shop, before it was sold by supermarkets.
He started writing when he was 14: sat in French lessons during a French exchange trip, for want of anything better to do, he wrote pen portraits about his French exchange's teachers. He wrote for his school's creative writing magazine and still writes a diary every day.

You can find out more about Liam on his website, blog, Twitter, and Facebook.
Contest Rules
To enter, leave a comment stating that you are entering the contest. Contest closes 7 pm CST, Friday, December 6.
By entering the contest, you're confirming that you are at least 18 years old.
If you haven't commented before, your comment will not be visible until after I moderate it. Please do not leave a second comment because your first doesn't show up! The blog gnomes will decide your comments are spam and then only ritual dust bunny sacrifice will salvage your entry…
If your comment is actually an advertisement or if your CommentLuv link turns it into an advertisement, your comment will be deleted. (Most of you do not need to worry – this refers to some pretty clever comment spam.)
Winners will be selected by random number.
You must leave a valid email address in the "Email" portion of the comment form.
Please make sure that your spam filter allows email from stumblingoverchaos.com!
If a winner doesn't respond to my congratulations email within 48 hours, I will select another winner.
If you win, please respect the author's intellectual property and don't make copies of the ebook for anyone else.
This contest is open worldwide!
---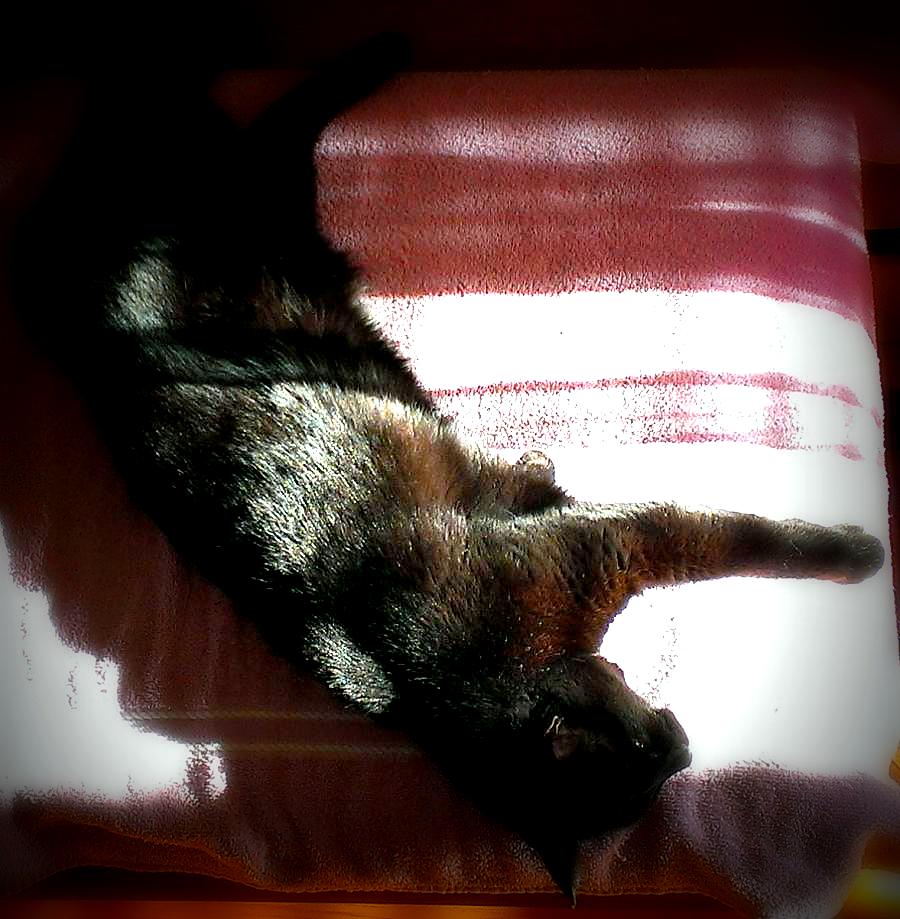 *sun stupor* -Mayhem