---
---
Congrats to KR Nord, who won A Daring Ride by Andrew Grey! A Daring Ride is being released today by Dreamspinner Press.
---
---
Many thanks to Kate McMurray for donating an ebook copy of her forthcoming m/m romance, The Stars that Tremble, for a lucky commenter to win! The Stars that Tremble will be released on September 30 by Dreamspinner Press.
Giovanni Boca was destined to go down in history as an opera legend until a vocal chord injury abruptly ended his career. Now he teaches voice lessons at a prestigious New York City music school. During auditions for his summer opera workshop, he finds his protege in fourteen-year-old Emma McPhee. Just as intriguing to Gio is Emma's father Mike, a blue-collar guy who runs a business renovating the kitchens and bathrooms of New York's elite to finance his daughter's dream.

Mike's partner was killed when Emma was a toddler, and Gio mourns the beautiful voice he will never have again, so coping with loss is something they have in common. Their initial physical attraction quickly grows to something more as each hopes to fill the gap that loss and grief has left in his life. Although Mike wonders if he can truly fit into Gio's upperclass world, their bond grows stronger. Then, trouble strikes from outside when the machinations of an unscrupulous stage mother threaten to tear Gio and Mike apart – and ruin Emma's bright future.
About Kate
Kate McMurray is a nonfiction editor by day. Among other things, Kate is crafty (mostly knitting and sewing, but she also wields power tools), she plays the violin, she has an English degree, and she is maybe a little obsessed with baseball. She lives in Brooklyn, NY. You can find out more about Kate at her website, on Facebook, and on Twitter.
Contest Rules
To enter, leave a comment below stating that you are entering the contest. Contest closes 7 pm CDT, Friday, September 27.
By entering the contest, you're confirming that you are at least 18 years old.
If you haven't commented before, your comment will not be visible until after I moderate it. Please do not leave a second comment because your first doesn't show up! The blog gnomes will decide your comments are spam and then only luck and counterintuitive espionage will salvage your entry…
If your comment is actually an advertisement or if your CommentLuv link turns it into an advertisement, your comment will be deleted. (Most of you do not need to worry – this refers to some pretty clever comment spam.)
Winner will be selected by random number.
You must leave a valid email address in the "Email" portion of the comment form.
Please make sure that your spam filter allows email from stumblingoverchaos.com!
If a winner doesn't respond to my congratulations email within 48 hours, I will select another winner.
If you win, please respect the author's intellectual property and don't make copies of the ebook for anyone else.
This contest is open worldwide!
---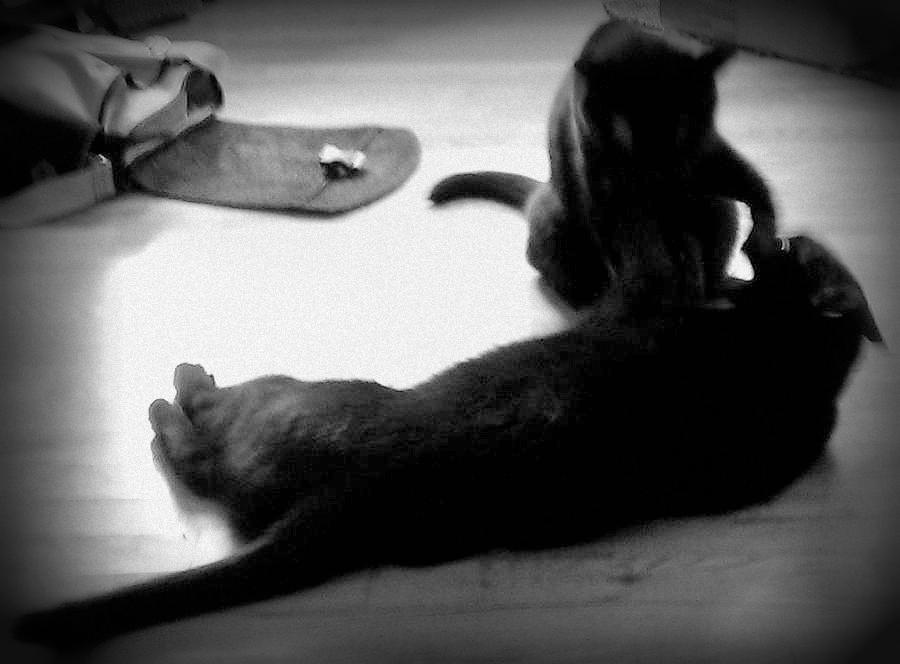 "That's some lazy fighting there, big kitty!" -Mayhem
"I'll bite you!" -Chaos