---
---
Congrats to Marie A, who won Same Time Next Year by Eden Winters!
---
---
Many thanks to Amber Kell for donating an ebook copy of her forthcoming paranormal m/m romance, Kissing Orion (A Vampire's Kiss #1), or her freshly released paranormal m/m romance, Protecting His Soul, for a lucky winner to choose between! Or, if you already own or have preordered these books, you can choose a future release! 🙂
Aaron Bradshaw's boss told him to acquire the vampire Orion's cooperation in their police investigation. Little did he know that sweet talking his way into the club was the first step in establishing a long-term relationship with a vampire.

Orion has been alone for a long time. However, one look at the sexy detective and he decides he knows what he wants to keep by his side. Aaron's insistence on throwing himself into danger drives Orion insane. How is he going to keep his lover safe and still let Aaron do his job while hunting down drug runners in Orion's club?
When two souls are entwined, true love doesn't end…even after death.

When Bartholomew sees his dead lover at a cafe, he thinks he's imagining things. Bart follows Cullen only to learn there's a lot more going on in the world than he ever knew.

Suddenly assigned the task of collecting his lover's soul, Bart goes through many trials in order to reclaim a man he'd thought he'd lost forever. However, nothing prepares him for discovering the truth about Cullen's past.

Now he must figure out what to do with a man who kept his real self hidden from Bart, while handing over all of his love
About Amber
Amber is one of those quiet people they always tell you to watch out for. She lives in Dallas with her husband, two sons, two cats and one extremely stupid dog. You can find out more about Amber and her books at her blog.
Contest Rules
To enter, leave a comment stating that you are entering the contest. Contest closes 7 pm CDT, Monday, April 30.
By entering the contest, you're confirming that you are at least 18 years old.
If you haven't commented before, your comment will not be visible until after I moderate it. Please do not leave a second comment because your first doesn't show up! The blog gnomes will decide your comments are spam and then only ritual dust bunny sacrifice will salvage your entry…
If your comment is actually an advertisement or if your CommentLuv link turns it into an advertisement, your comment will be deleted. (Most of you do not need to worry – this refers to some pretty clever comment spam.)
Winners will be selected by random number.
You must leave a valid email address in the "Email" portion of the comment form.
Please make sure that your spam filter allows email from stumblingoverchaos.com!
If a winner doesn't respond to my congratulations email within 48 hours, I will select another winner.
If you win, please respect the author's intellectual property and don't make copies of the ebook for anyone else.
This contest is open worldwide!
---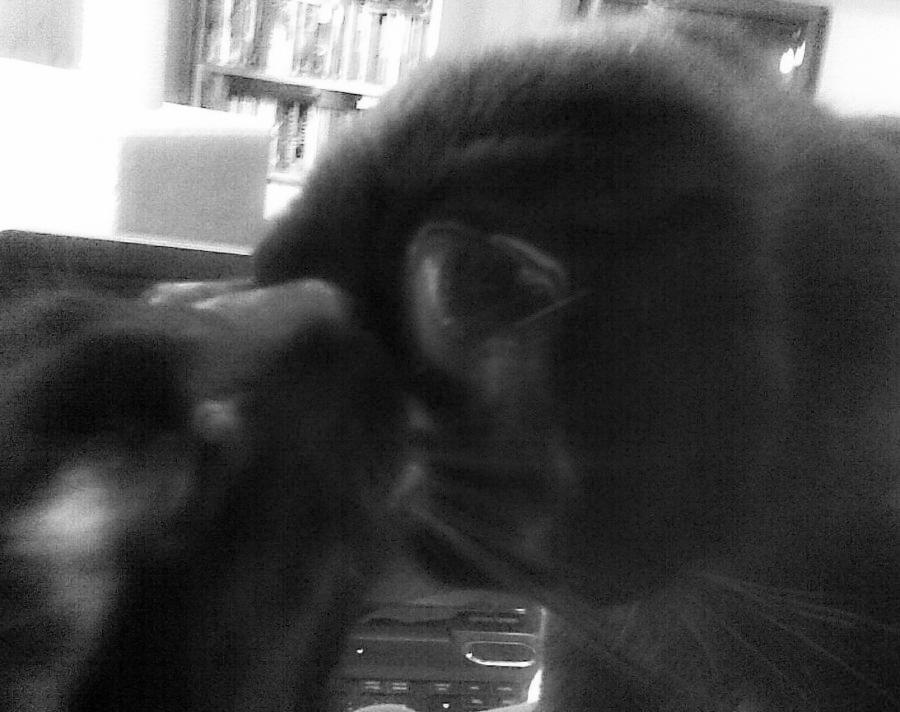 "Hold still, May! Your forehead is an absolute mess!" -Chaos
*purrrrrrrrrr* -Mayhem