So! How was everyone's Thanksgiving (or Thursday past, for my non-US friends)? Here's a picture from our Thanksgiving table:
Coming soon to a theater near you? I know, I know, you'll be fighting amongst yourselves to join us next year, eh? 😉
---
This is what to my wondering eyes did appear Sunday morning when I sprang out of bed: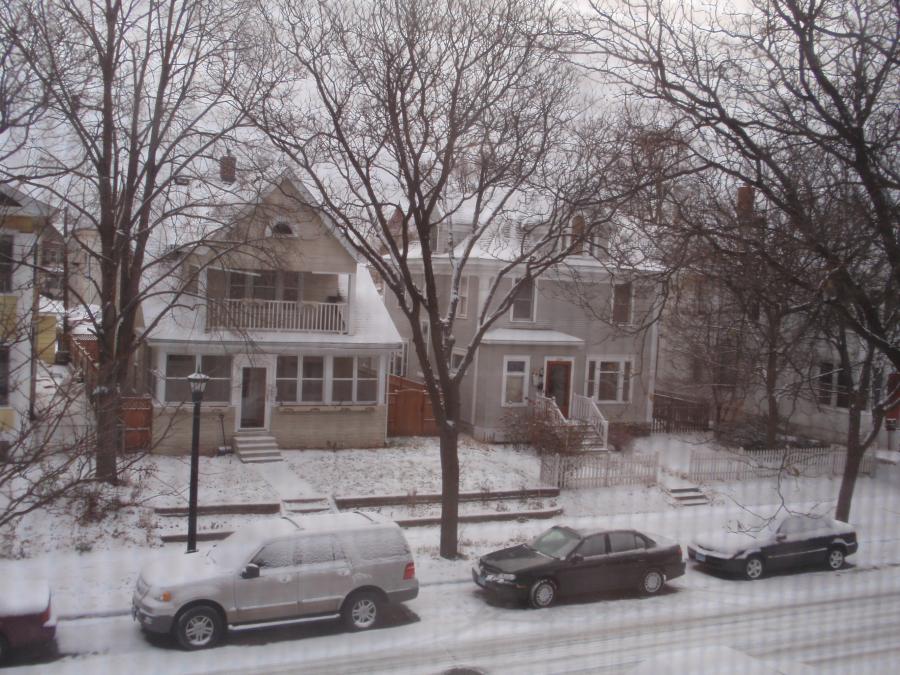 Fortunately, most of it's gone now.
---
A while ago, Cheryl sent me a package of gluten-free goodies, kitty treats, and a great yarn containment bag. Everything was a huge hit – thanks, Cheryl! (Pay attention to everything in the pictures below, because you'll be seeing some of it again… why, yes, that was extremely unsubtle foreshadowing. Thanks for noticing!)
*sniff sniff sniff* – Chaos
"What is this?! This is so cool! I love this!" -Mayhem
"Mmm… nip. Although I have my doubts that this little packet is actually 50 pounds." -Chaos
"Oh, this is great! The best! Best thing ever!" -Mayhem