It's Wendy's 6th blogiversary and she's having a WendyKnits trivia contest. First prize is a $50 gift certificate to the Loopy Ewe! Deadline to enter is noon EDT, April 3.
Knitnzu is having a snow melt contest – guess when the monstrous pile of snow will finish melting and you could win yarn. Leave your guesses by April 4, 6 pm EDT.
My KnitPicks Options needle case arrived from Zonda! I also had her make me a sock knitting bag from the same fabric. I absolutely adore both.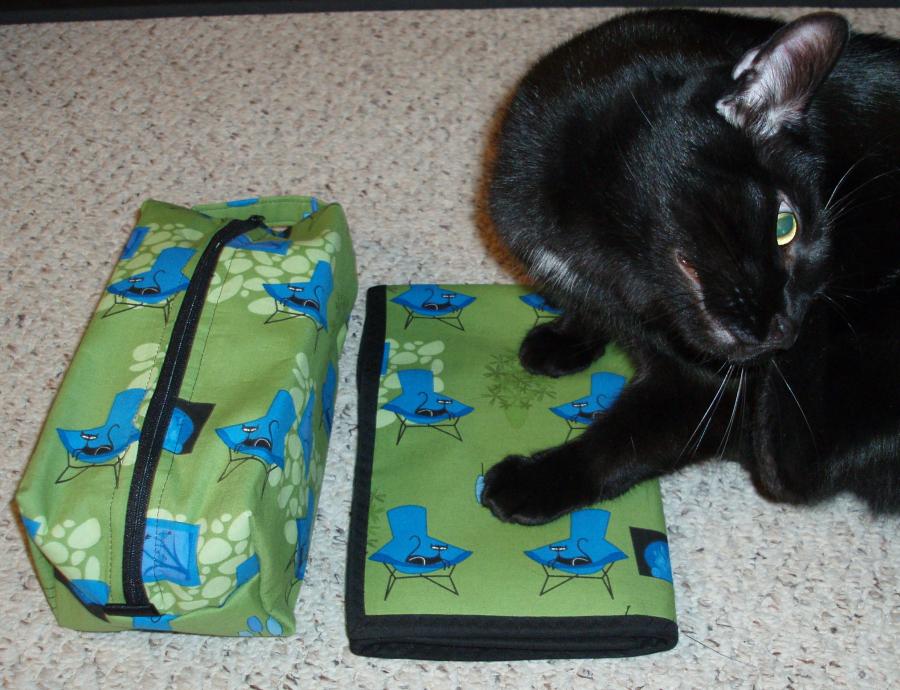 "Can't… quite… reach… itchy spot." -Chaos
"It sure was nice of Mom to get us this brand new kitty bed, wasn't it, big kitty? Is this a pillow over here?" -Mayhem
"Dum dee dum dee dum… Maybe if I ignore the itchy spot, it will stop itching… Did you say something, May?" -Chaos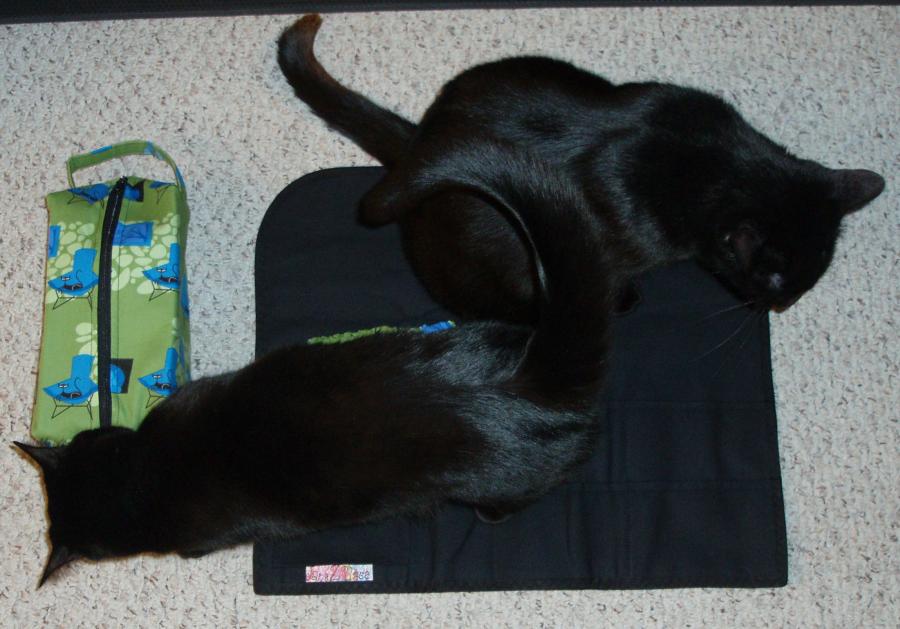 "I was just wondering if this was a pillow or what." -Mayhem
"Um, May? You're a cat. You don't need a pillow. Suck it up and be tough like me! Cursed itchy spot. Where's Mom when you need her?" -Chaos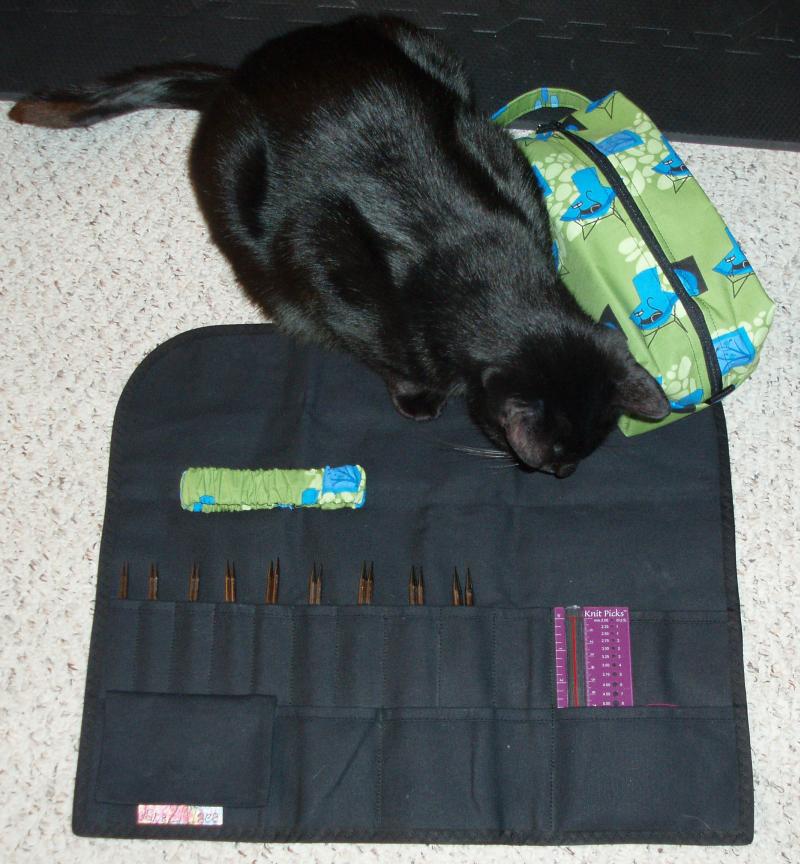 "Well, that sent May off in a huff, didn't it? Oh, what do we have over here?" -Chaos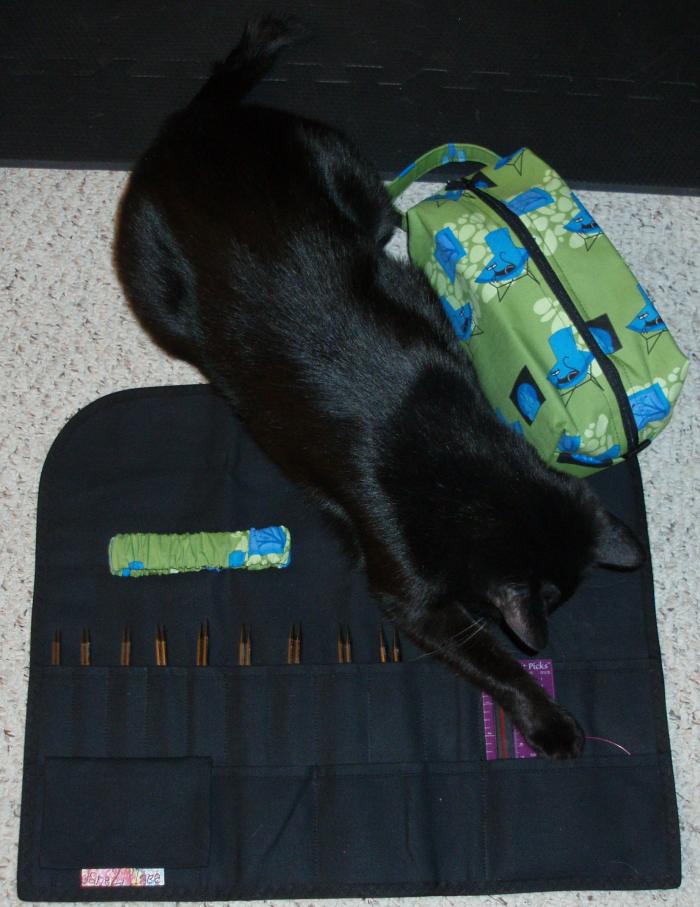 "Cool! This comes with a nifty purple cat toy! Purple's my second favorite color, you know. Hey, I don't feel itchy anymore!" -Chaos
Oh oh – gotta go and rescue that cable!