I had a bunch of lab work done last Thursday as part of my annual celiac checkup (anti-gliadin antibodies, thyroid, iron, B-12, folate, calcium, and vitamin D). I got the test results back Monday and everything looked good except for vitamin D; apparently normal vitamin D levels are 32-100 and people feel best at 50. Mine is… 9.8. I'm now on prescription vitamin D (50,000 IU twice a week) for the next several months because regular supplements won't do the trick at this point. I also went in yesterday to get a parathyroid test.
I guess vitamin D deficiency helps explain why I've been so tired and listless over the past few months, eh?
Move over, Chaos. I need to share that sunbeam with you.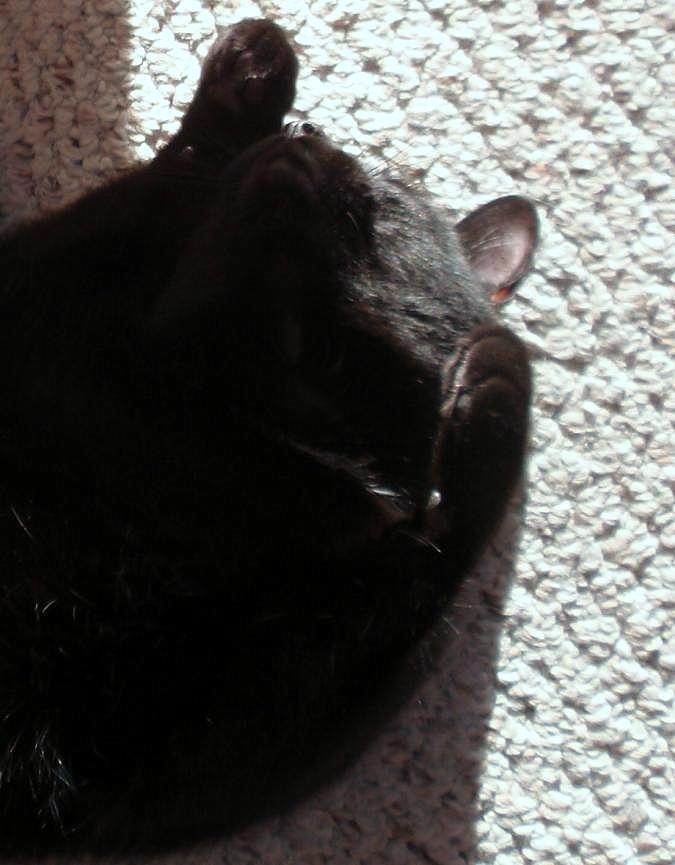 *bliss* -Chaos