Happy sixth birthday, Chaos Kitty! You've changed a lot…
and yet not so very much. (Still has that intensity, doesn't he?)
"Whatever, Mom. Is this the year I'll finally get tuna cake with 'nip frosting?" -Chaos
---
And now for a few random pictures from his early days… Here he is with mom Riley and brother Diablo (and my foot).
Can you see his wee paw, helpfully circled in purple?!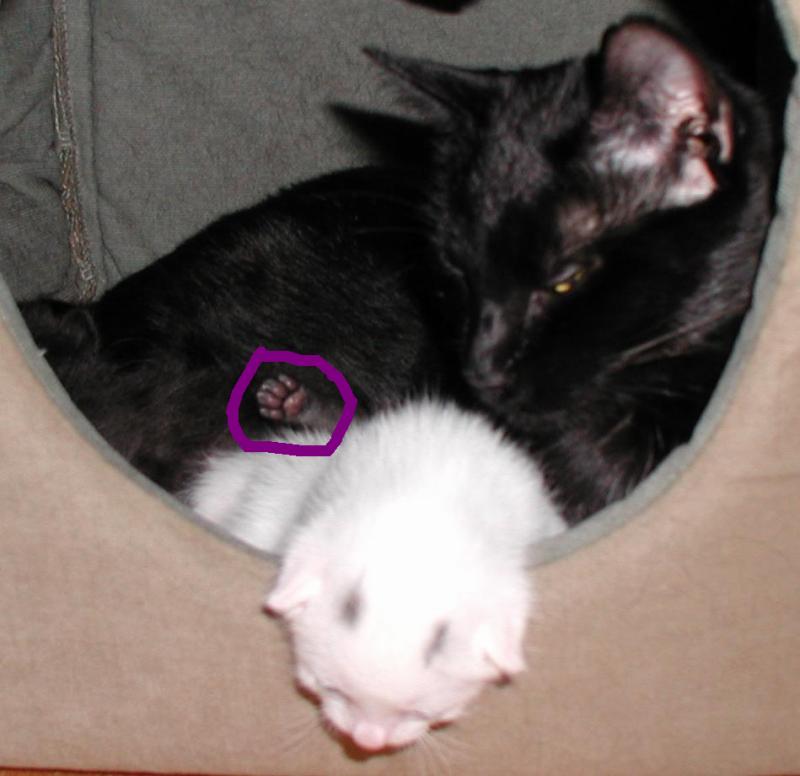 Is it any wonder that one of his nicknames has always been "Clawboy"?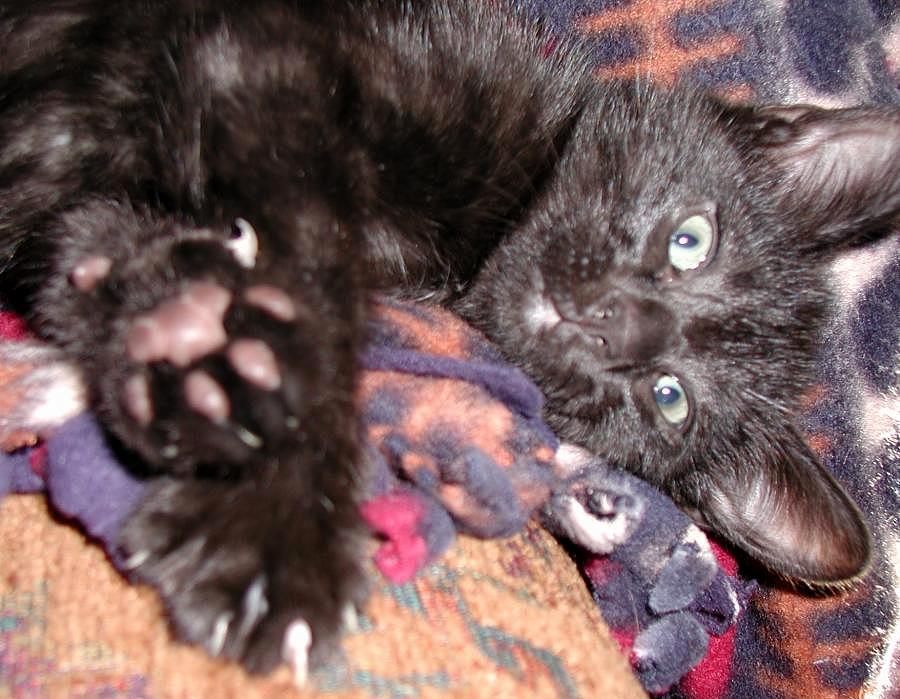 For more Chaotic history (and kitten pictures!), go read The story of the cat formerly known as "Hoho."
*With apologies to A.A. Milne this time.
Oh, yeah, it is my first day back at work since, um, September 9. I'm sure it'll be a shock to this system.