---
---
Ack! I totally got One More Time and Maybe This Time (both by Shawn Lane) mixed up. Congrats again to Carla, who DID win a copy of Maybe This Time, even though the contest for that book is still open for everyone else. 🙂
And so congrats to Suze, who won One More Time by Shawn Lane! One More Time was released yesterday by Loose Id.
---
---
Many thanks to Poppy Dennison for donating an ebook copy of her forthcoming paranormal m/m romance, Body Magic (Triad #2), for a lucky commenter to win! Body Magic will be released by Dreamspinner Press on September 10.
A pack is only as strong as its weakest member.

Rocky Harris knows how the system works. He's been on the bottom rung his whole life. But when his alpha consigns him to the High Moon Pack to help them improve security, he finds his beliefs not just challenged but outright assaulted.

Cade Montgomery's confidence took a hit when the pack's cubs were kidnapped on his watch. He's prepared to do anything to protect his family, even if it means working with Rocky. Maybe Cade doesn't trust Rocky, but with the turmoil surrounding pack Alpha Gray's unpopular decision to break tradition and mate with a mage named Simon, Cade knows more threats are coming.

Then someone declares war on shifters and puts the entire pack in danger. Cade and Rocky will need each other's strengths to survive the impending battle – and the power of their growing attraction.
Also by Poppy
About Poppy
A sassy southern lady, Poppy Dennison developed an obsession with things that go bump in the night in her early years after a barn door flew off its hinges and nearly squashed her. Convinced it was a ghost trying to get her attention, she started looking for other strange and mysterious happenings around her. Not satisfied with what she found, Poppy has traveled to Greece, Malaysia and England to find inspiration for the burly bears and silver foxes that melt her butter. Her love of paranormal continues to flourish nearly thirty years later, and she writes steamy love stories about the very things that used to keep her up all night. If her childhood ghost is lucky, maybe one day she'll give him his own happily ever after.

You can find out more about Poppy at her website, Facebook, Twitter, or Goodreads.
Contest Rules
To enter, leave a comment stating that you are entering the contest. Contest closes 7 pm CDT, Friday, September 7.
By entering the contest, you're confirming that you are at least 18 years old.
If you haven't commented before, your comment will not be visible until after I moderate it. Please do not leave a second comment because your first doesn't show up! The blog gnomes will decide your comments are spam and then only ritual dust bunny sacrifice will salvage your entry…
If your comment is actually an advertisement or if your CommentLuv link turns it into an advertisement, your comment will be deleted. (Most of you do not need to worry – this refers to some pretty clever comment spam.)
Winners will be selected by random number.
You must leave a valid email address in the "Email" portion of the comment form.
Please make sure that your spam filter allows email from stumblingoverchaos.com!
If a winner doesn't respond to my congratulations email within 48 hours, I will select another winner.
If you win, please respect the author's intellectual property and don't make copies of the ebook for anyone else.
This contest is open worldwide!
---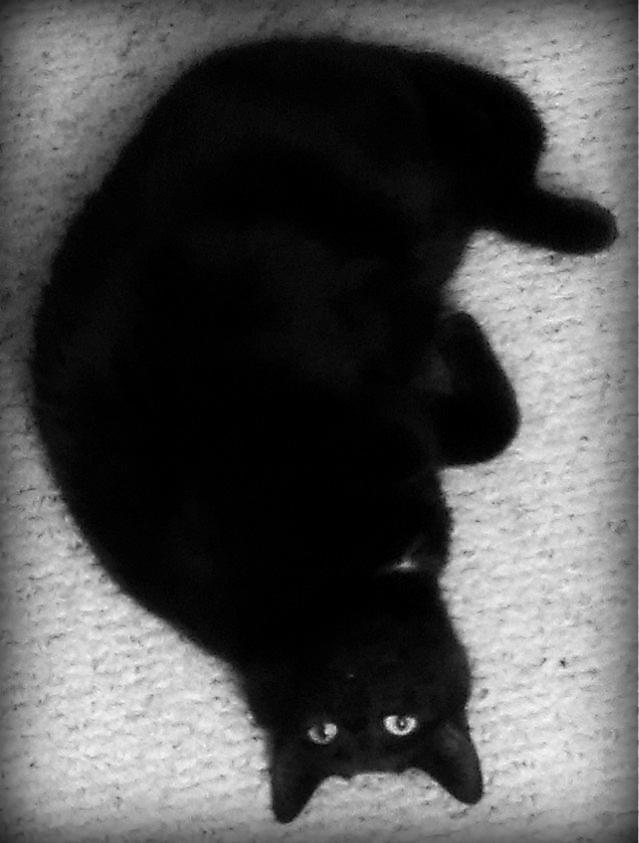 "Why are all of you upside down?" -Mayhem