---
---
Congrats to Paula, who won Trust in Me by Lori Toland!
Congrats to Cursingmama, who won Stranger in Black by Devon Rhodes!
Congrats to Lauren, who won Between Sinners and Saints by Marie Sexton! Between Sinners and Saints will be released on May 29 by Amber Allure.
Congrats to Melanie M, who won A.J.'s Angel by L.A. Witt! A.J.'s Angel is being released by Samhain Publishing on May 31.
---
---
Contests
Bookity
Ebookity
Do, Think, Make, Learn
Cookity
Crafty
Cool
Cool or Wha…?
Wha…?
LOL
Teh Cute
Reading Update

Reverb by Jet Mykles. ebook. Excellent m/m romance about the lead singer of a rock band who's really attracted to his straight lead guitarist and finally has the opportunity to seduce him… and then things go very, very wrong. Keep your hankies handy for this one!

Highway Man by Eden Winters. ebook short. Excellent short m/m romance based on the song "Papa Was a Rodeo" by the Magnetic Fields. I like to think that part of the song is an epilogue for the story. 🙂

Nothing Ever Happens by Sue Brown. ebook. Very good, very angsty m/m romance about a gay man staying married both for his son's sake and out of fear of his overbearing, homophobic mother. Things start to break down when a new couple move to the neighborhood… Be warned that there's infidelity in this one, which isn't usually to my taste, either, but I got sucked in despite that.

Pain Management by Cassidy Ryan & Zoe Nichols. ebook short. Very good short m/m romance about two guys who are business partners and best friends, until a drunken night together threatens all of it. Um, I might've cried a bit – this one really got to me! I got sniffly on the reread, too.

Deliberately Bound (Bound #3.5) by Ava March. free ebook short. Steamy short kinky m/m romance in which things don't go at all as Vincent had planned upon Oliver's return from London.

A Weapon of Opportunity by Kiernan Kelly. ebook. Good paranormal m/m romance about a gay cop in love with his straight partner, who was killed in the line of duty five years earlier… but his ghost remains.

A Fool for You by Cat Grant. ebook. Good m/m romance about a dyslexic keyboardist who gets screwed over by his band members and boyfriend because he wasn't able to write his music down. The pacing on this felt odd to me – an overnight change from brat to not-brat plus insta-love just didn't quite gel.

Stroke to His Cox by JL Merrow. ebook short. Good short m/m romance about the cox of a rowing team, who has a crush on one of his rowers.

Keeping House (Truth or Dare #1) by Lee Brazil. ebook short. Good short m/m romance about a trust fund baby whose controlling older brothers manipulate him into getting a job and supporting himself. If only it hadn't been insta-love…

Impossible to Resist by Em Woods. ebook short. Steamy short m/m romance about a guy who's phobic about being touched, but that doesn't stop him from having a crush on one of the co-owners of the firm where he works. I did have a couple niggles: refractory periods and whether someone with haptephobia would actually change so quickly. Also, it felt like there was an awful lot of story for so few pages.

Lipstick & Handguns (Lawful Disorder, Book 1) by Gabrielle Evans. ebook. Ok m/m romantic suspense about a cop who finds himself getting too attached to a guy who survived being abducted and tortured. I kept getting distracted from the story by typos and descriptions that had me rereading to see if I'd read them right.
---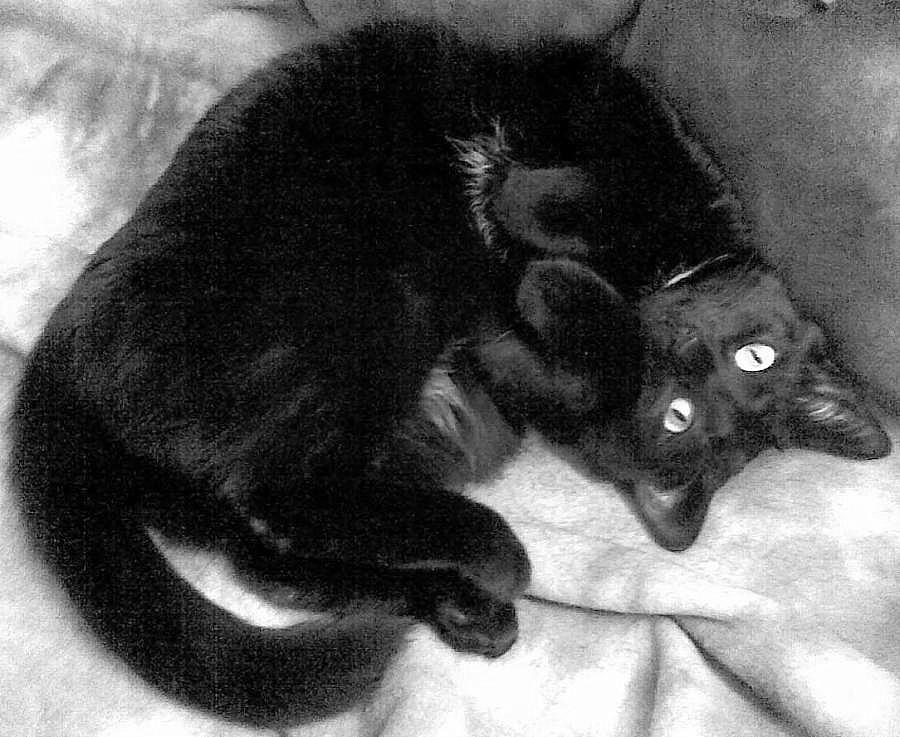 "Send me all your everythings now, please. Thank you." -Mayhem