For your chance to win a set of six classic short story collections from authors such as Willa Cather, Leo Tolstoy, and Herman Melville), leave a comment at Largehearted Boy by midnight CDT, May 29.
If you'd like a chance to win an audiobook copy of James Patterson's The 8th Confession, leave a comment at J. Kaye's Book Blog before June 27. Please remember that J. Kaye doesn't notify winners – you need to keep an eye on the blog to see if you've won.
Free download of The Guide to Pirate Parenting!
Smart Bitches had some great links recently, including to free audiobooks.
I definitely don't write as much as I used to (since I seem to type most things now), but when I do handwrite something, it doesn't take long for my hand to hurt. Maybe my grip is part of the problem.
Use six books (that you don't like) to make invisible speakers.
How to make your very own book pillow to help you read in comfort.
Dear Author's weekly tech roundup has some good stuff this week, including info on colorful new ebook readers and an ebook price comparison website (I'm definitely bookmarking that one!).
I thought these seven organization tips to help you reduce your TBR (to be read) pile were great in theory, but… I know I won't do any of them. 🙂
If you're trying to read more, maybe these 16 ideas will help – I know that not watching tv and speed reading probably help me the most. Missing from that list was making sure you always have something to read with you so you can take advantage of unexpected free time (such as when waiting in lines).
A look at the good, the bad, and the ugly of the Kindle 2.0 from an avid user after 100 days of use. Also, Kindle owners can now view their notes and highlights in a web browser and not just on their Kindles.
Reading Update


Just the Sexiest Man Alive by Julie James. This was a great contemporary romance about a Chicago lawyer who's in LA to work on a big case when she gets stuck providing legal insight to a handsome movie star who's researching his role in a legal thriller.


Undone (Outcast Season, Book 1) by Rachel Caine. This is a spin-off from Caine's Weather Warden series. It features Cassiel, a fallen Djinn. Lots and lots and lots of open questions at the end of this one. *sigh*


The Immortal Hunter: A Rogue Hunter Novel (Argeneau Vampires) by Lynsay Sands. Ack. More of the lots and lots of open questions thing here. Hmph.

Dead Girls Are Easy,

A Match Made in Hell, and

You're the One that I Haunt (Nicki Styx, Books 1-3) by Terri Garey. Nicki was dead for a few minutes in the ER and when she came back, she could see ghosts. Ghosts who want her to do things for them, ranging from the innocuous to the deadly. Overall, I enjoyed these, although there was a story arc that I found annoying and which I really hope was completed in the third book.


Witch Fire (Elemental Witches, Book 1) by Anya Bast. This book starts in Minneapolis! I'm always a sucker for that. I thought this was a good completely vampire and werewolf free read (also very steamy) – the next two books are already on my TBR shelf and I'm planning to pick up the latest book on June 6 at Uncle Hugo's, when Ms. Bast will be there signing it.
---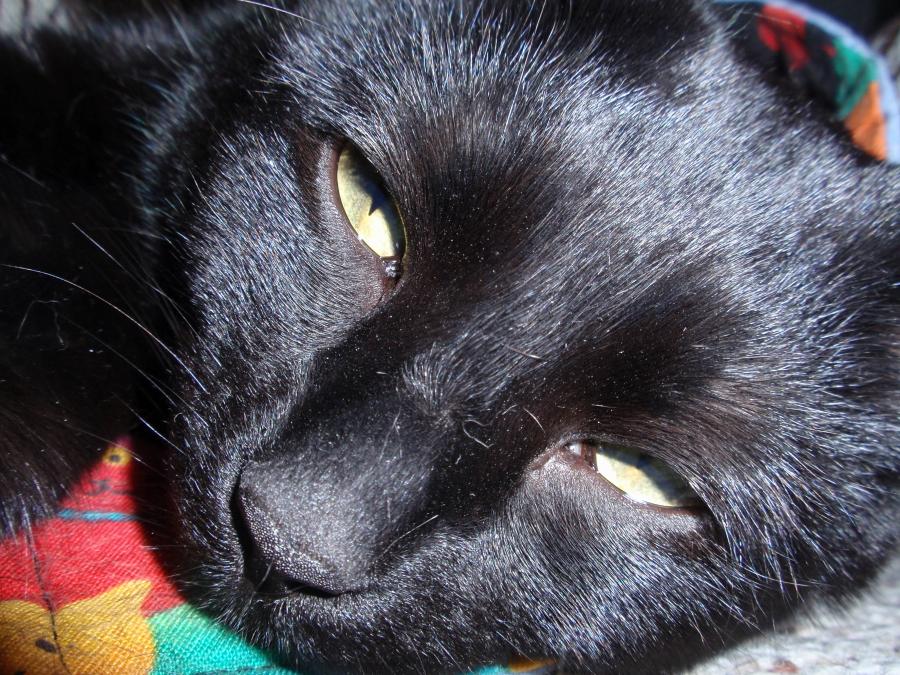 "Wait, why did I think I missed you again? Obviously I forgot about the infernal flashing." -Mayhem