---
---
Congrats to Dianna, who won Mayon by Mickie B. Ashling! Mayon will be released by Dreamspinner Press on November 19.
---
May's not as lively now that the anesthetic and analgesic have worn off, but I really can't blame her for that. Still getting food into her at least – she had some turkey baby food for dinner last night (better than nothing, right?!). Having trouble believing tomorrow's my birthday after this rough, rough week, y'know? On the plus side, it doesn't look like any of my numerous cat bites have gotten infected. Maybe I should stop joking about Chaos being a house panther… (For the morbidly curious, here's what my left ankle and right calf looked like on Tuesday.)
---
---
Contests
Bookity
Ebookity
Think, Make, Learn, Do
Cookity
Gluten-Freeity
Crafty
Cool
Cool or Wha…?
Wha…?
LOL
Teh Cute
Reading Update

Heart in Hand by Salifiable. free online. reread. The hockey rpf that started it all. Very good m/m romance about two hockey players on rival teams who become friends – and more – through an unusual turn of events. I got sniffly more than once while I was reading this one. Also while rereading.
Plus lots of other hockey rpfs.
---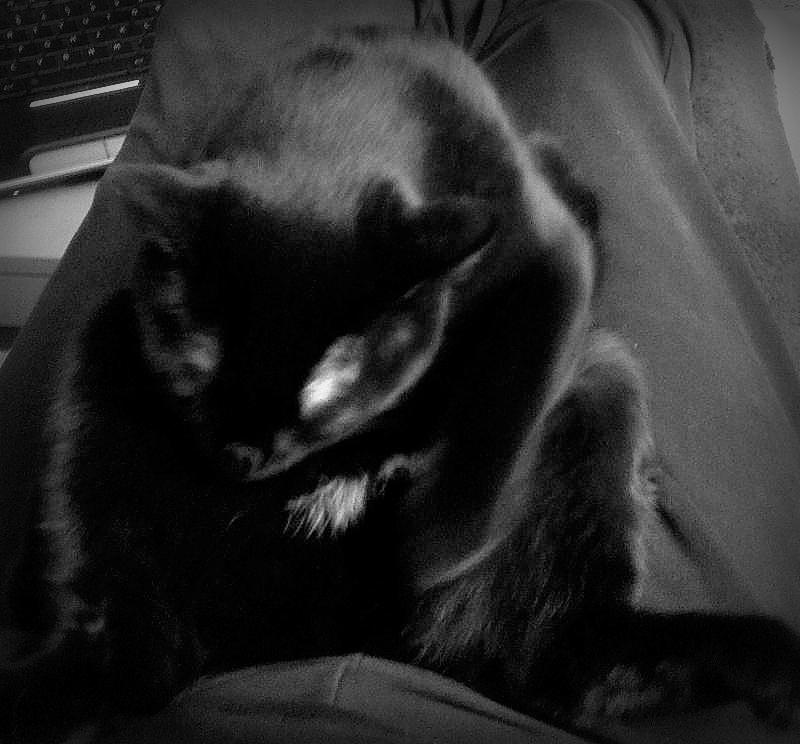 *thlurp* -Mayhem, as she cleaned her luxuriantly furred tummy on my lap last week before all the drama…