---
---
Congrats to Fehu, who won Crescendo (Song of the Fallen #2) by Rachel Haimowitz!
Congrats to SueM, who won Men Under the Mistletoe by Ava March, Josh Lanyon, Harper Fox, and KA Mitchell! Men Under the Mistletoe will be released on December 5 by Carina Press. (The stories will also be released separately.)
Congrats to Tracey D, who won While Under the Influence (Perfect Timing #8) by Kim Dare! While Under the Influence will be released by Total-E-Bound on December 5.
---
Not enough linkity for you today? You could check out last week's poor neglected linkity… 😉
---
---
Contests
Bookity
Ebookity
Think, Do, Make, Learn
Holidity
Gift Guidity
Cookity
Crafty
Cool
Cool or Wha…?
Wha…?
LOL
Teh Cute
Reading Update

Men Under the Mistletoe by Ava March, Harper Fox, Josh Lanyon, & KA Mitchell. ebook collection. Another exceptional collection of holiday-themed m/m romance from Carina Press. Ava March's historical was very good. (Poor Sasha! Then… poor Thomas!) Harper Fox's story drew me in slowly, then seduced me utterly. So good! Its excellent epilogue should serve as the standard to which all other epilogues should strive. Josh Lanyon's story was a pretty good read, but left me with too many unanswered questions to be truly satisfying. Finally, KA Mitchell's story kept me wondering how things were going to turn out until the absolute end.

Winter Warmers by Clare London, Chrissy Munder, Lou Harper, Josephine Myles, & JL Merrow. ebook collection. This m/m romance holiday collection is perfectly titled – these are heartwarming, cozy tales that will help you find your holiday spirit as you curl up on your couch with your ebook reader. (Yes, they are also sexy tales. I know you were wondering!) 😉

Simple Gifts (Cornwall Novellas #2) by LB Gregg. ebook short. Very good short m/m holiday romance about an emotionally closed off bar owner who's dragged to a holiday party, where he runs into the guy who loved and left him for the military without a word ten years ago.

Dudleytown (Cornwall Novellas #1) by LB Gregg. ebook short. reread. Very good Halloween-themed m/m romance about some college students taking a "shortcut" on their drive home for the weekend. Things go a bit more spectacularly awry than is usual for such shortcuts… Plenty of trademark L.B. humor and insight make for an entertainingly suspenseful read.

Trompe L'oeil by KC Burn. ebook. Very good paranormal m/m romance about a history professor who's been a bit of a hermit since he dumped his cheating boyfriend six months ago. When he moves into a new apartment, his sister gives him a mysteriously compelling nude portrait of a Depression-era artist…

"A Calling for Pleasure" (Lars & Rael #1) by JL Merrow (from The Care and Feeding of Demons). short from ebook collection. I just read "A Calling for Pleasure" because it's the first story in an m/m paranormal romance series by J.L. Merrow about two detectives for the Paranormal Enforcement Agency. In this short, the detectives are after a succubus who's leaving a trail of dead guys behind her. The male detective (non-romantic detective pairing, not to worry) becomes fascinated by a male succubus (why didn't they just call him an incubus?!) who's picked up during the investigation…

A Blast from the Past (Lars & Rael #2) by JL Merrow. ebook. Good short paranormal m/m romance in which the detectives are trying to catch a demonic firestarter.

A Wish Too Far (Lars & Rael #3) by JL Merrow. ebook. In this one, our detectives are after a mysterious person who's making and pushing pills that grant wishes… slightly twisted.

Broken Memories (In the Shadow of the Wolf #2) by Diane Adams & RJ Scott. ebook. Good paranormal m/m romance about the wolf shifter rescued at the end of the last book, who's terrified of shifting and can't remember much from before his rescue. I don't think this book was long enough for the amount of story being told. At times, things seemed to jump ahead inexplicably, as if parts were missing.

Someone Special by TC Blue. ebook. Good holiday m/m romance about a photographer working as a Santaland elf who gets involved with a somewhat prickly, time-crunched guy also working as an elf. This started out much stronger than it finished – the last 1/4 of the book got painfully sugary and repetitive.

Tribe (Todd Mills #2) by RD Zimmerman. Pretty good gay mystery in which an old friend of Todd's reveals secrets kept since their college days as some creepy fundamentalists with nefarious intent close in. I didn't like this as much as I liked the first book – way too much time spent with the creepy fundamentalists.

Working It Out by Sara York. ebook. Meh m/m romance about a gym owner whose partner died six months ago. He's surprised to find himself with feelings for a handsome closeted doctor. Such a frustrating read! The main characters' intentions and emotions seemed to flip flop on every page. There were not one but two psycho women intent on seducing the gay main characters. The writing was choppy and simplistic. *sigh*
---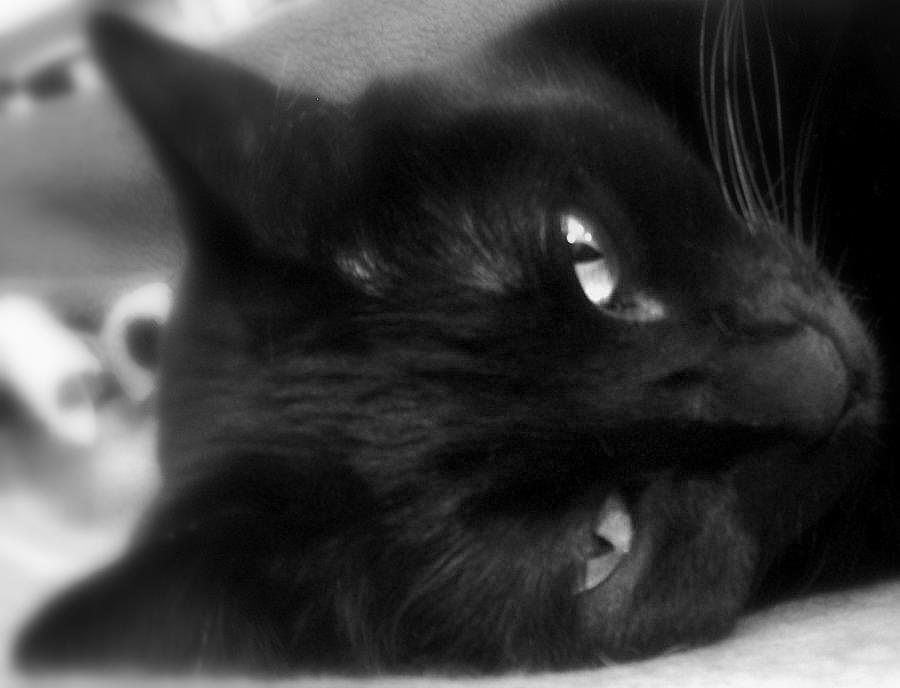 "What a long week! I'm exhausted!" -Mayhem