Morbid Romantic's giving away five copies of Robin Wells' contemporary romance, How To Score. Contest closes at midnight EST, August 9.
A Journey of Books is giving away five copies of Michelle de Kretser's novel, The Lost Dog. Contest closes at midnight EDT, August 17 – make sure you stop back to see who won.
---
Dude watchin' with the Brontes… brilliant!
If you've read J.R. Ward's Black Dagger Brotherhood series and love it despite its faults, you'll probably enjoy the chapter by chapter review going on over at Smart Bitches.
The Lifehacker's Guide to the Reading Galaxy is a must.
Tele-Read provides some great thinking points about ebooks, reading, and ownership, as does Dear Author. Barnes & Noble's new ebookstore (complete with their own DRM) gets some thoughtful criticism.
Jeff Bezos of Amazon apologizes for the Orwellian Kindle deletes of… Orwell. Tele-Read suggests that this would've been a far better apology.
Go vote on the five title finalists for the Orbit Books Worst Cover Ever!
For you iPhone folks, there's now a free IndieBound app that sounds pretty cool.
Fantasy Dreamer found another source for physical books with no shipping charges (and no $25 minimum)!
A Minnesota-themed literary trivia contest?
Reading Update

An Inner Darkness (Bay City Paranormal Investigations, Book 5) and
Where the Heart Is (related to the Bay City Paranormal Investigations series, should be read after Book 5) by Ally Blue. ebooks. And now I have finished reading all the books that are out (so far) for this m/m paranormal romance series. I really enjoyed this series and find myself still thinking about the characters.

Willow Bend by Ally Blue. ebook. Non-paranormal m/m romance that was good, but definitely didn't have the impact as the Bay City Paranormal Investigation series.

Without Reservations,
With Caution, and
With Love (With or Without series) by J.L. Langley. ebooks. The first two books are about a group of friends (on an Apache reservation in New Mexico) and the third is set in the same world (but in North Carolina), with roughly the same premise – these are m/m paranormal romances about werewolves and are very well done.

Tidal Wave (Forces of Nature) by Vivian Arend. ebook. Very, very steamy paranormal about dolphin shapeshifters. It was ok, but let's just say that the multiple partner configuration is not a configuration that I enjoy reading about.


Strange Brew edited by P.N. Elrod. It has a new Harry Dresden story! 🙂

The Fire King (Dirk & Steele) by Marjorie M. Liu. This was an ok addition to the Dirk & Steele series. (Dirk & Steele being the internationally known detective agency that allows telepaths and psychics and shapeshifters to hide in plain sight.)


Edge of Dawn (Light Warriors, Book 3) by Patti O'Shea. I really hate the cover – it looks incredibly awkward to me. But the book itself was a decent paranormal romance, this time set in Seattle instead of Minneapolis, as the previous two were.


Lucky Charm and

Lucky Streak (Lucky Trilogy) by Carly Phillips. Generations of Corwin men have been cursed to lose their loves and their fortunes. Find out how the current generation of Corwins deals with the curse in this fun contemporary romance trilogy.


Surviving Demon Island (Demon Hunters, Book 1) by Jaci Burton. They think they've signed up for a reality tv show about hunting demons, which they assume will simply be humans in costume. Boy, are they ever wrong about that!
---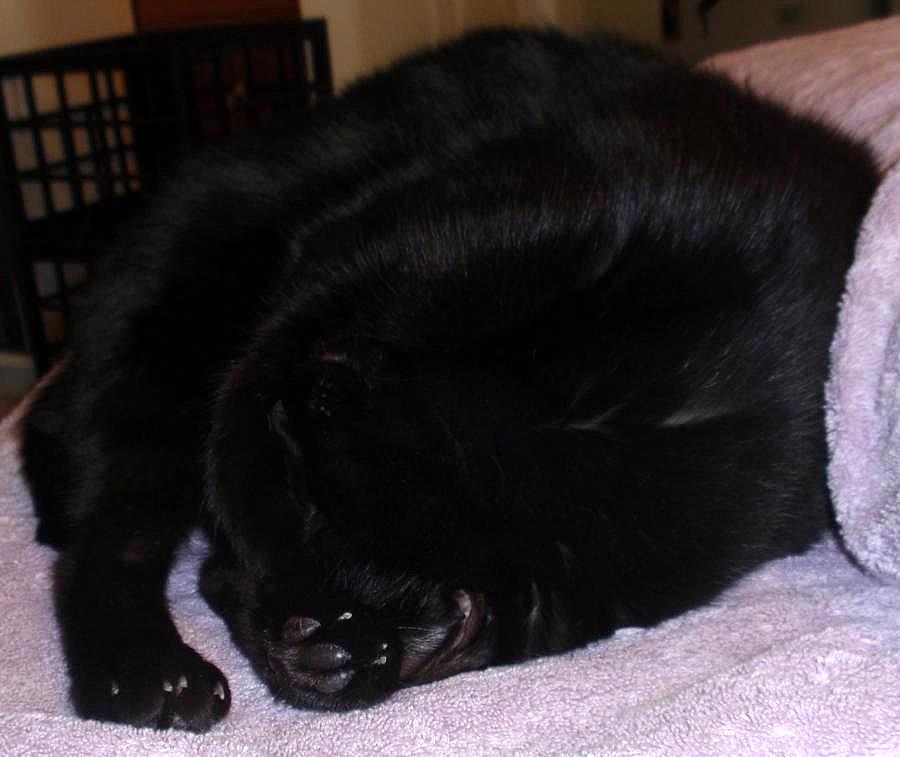 "It was nice of Mayhem to volunteer to keep an eye on Mom while I took a nap. I'm sure Mayhem will be vigilant about letting me know if Mom makes a break for the portable kitty prisons again." -Chaos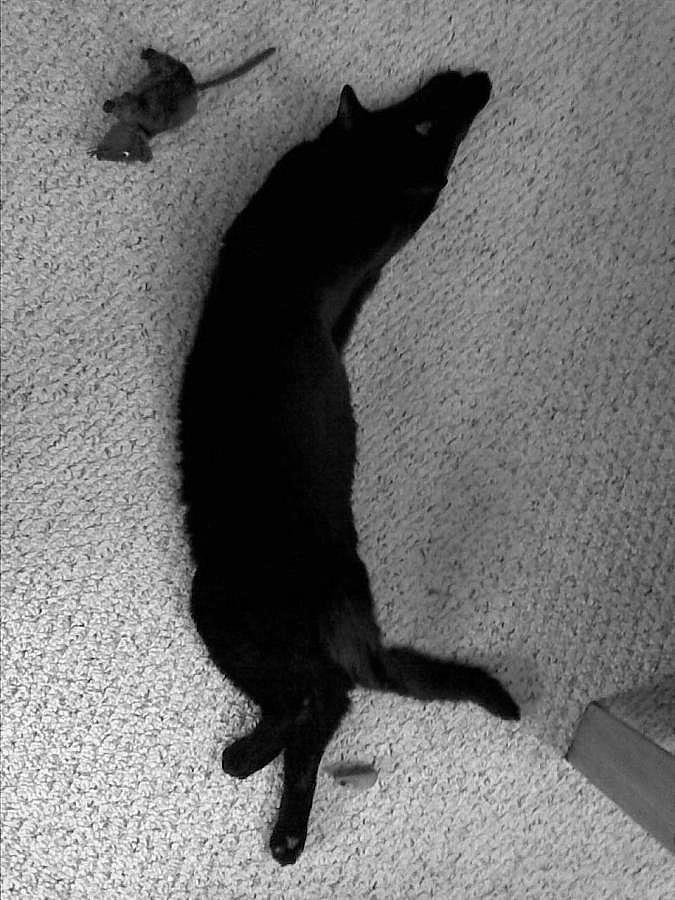 *….zzzzzzzz…." -Mayhem