Reading
When Sorrows Come (October Daye #15) by Seanan McGuire. Was this the end of the series?! Including the novella, it sure felt like it could be the end.
The Last Oracle series, starting with The Book of Secrets, by Melissa McShane. Very good series about a woman who's hired to work for an unusual bookstore and learns she's now part of a magical world she had no idea existed.
---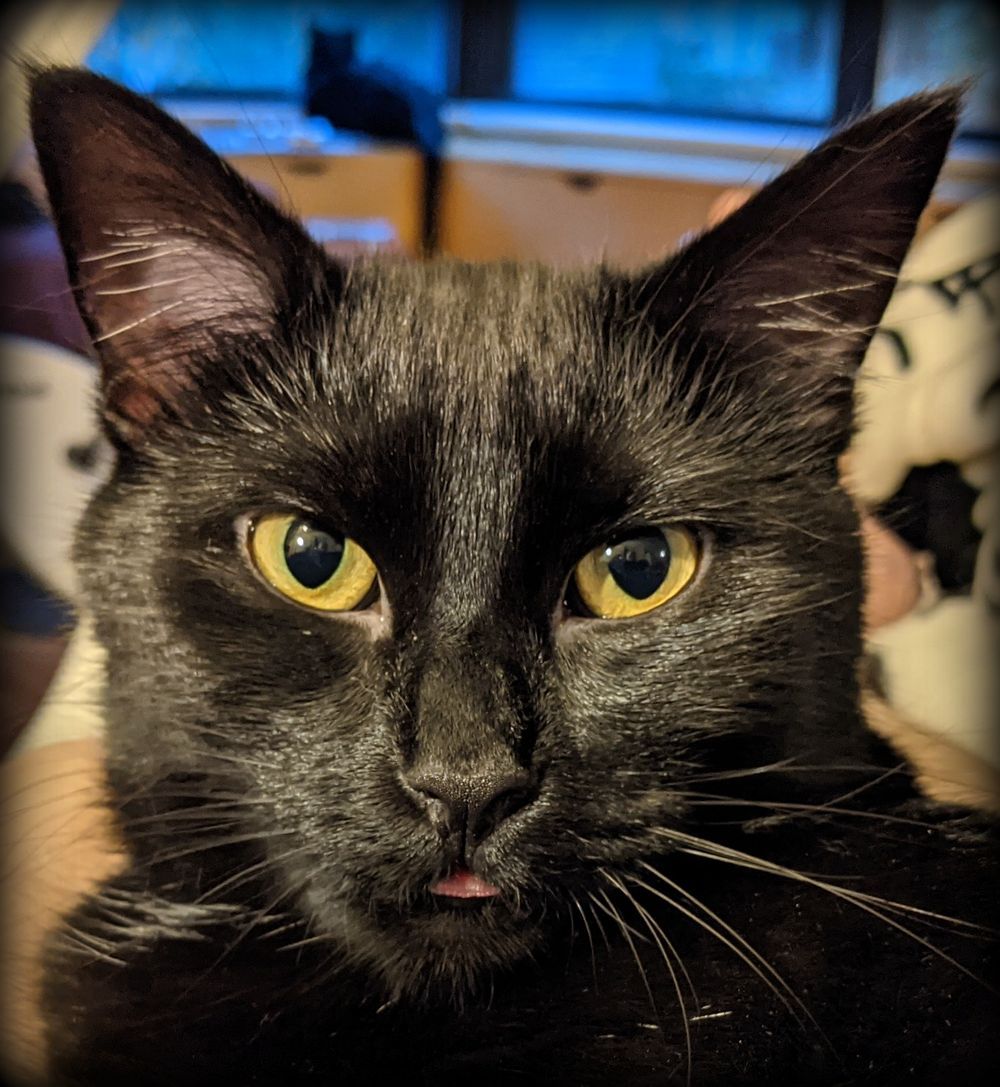 Polly blep, with Harry looking out the window in the background.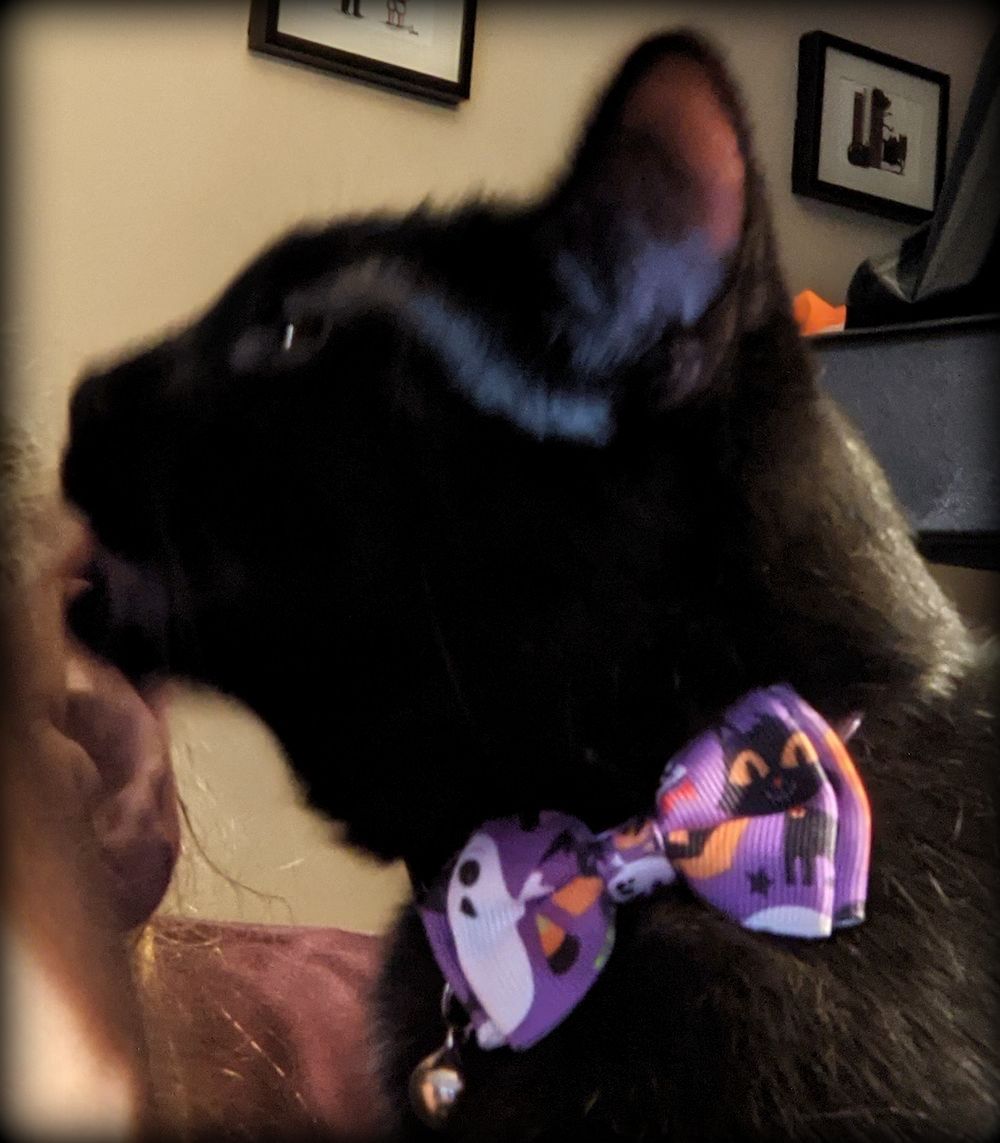 Blurry Harry licking my ear (ewww), but it IS a very cute picture of his Halloween bow tie!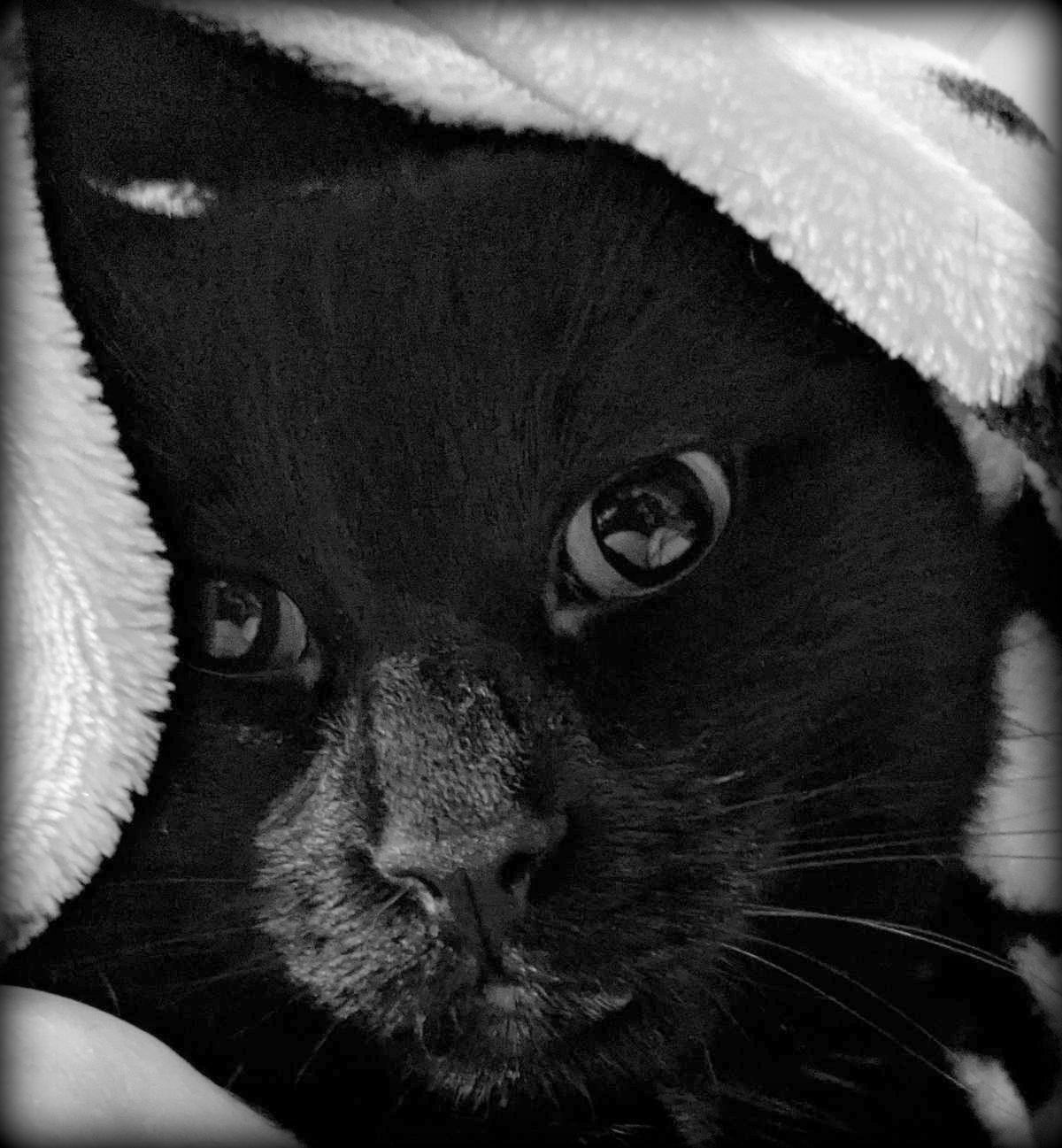 Polly's pretty happy lap blanket season has returned.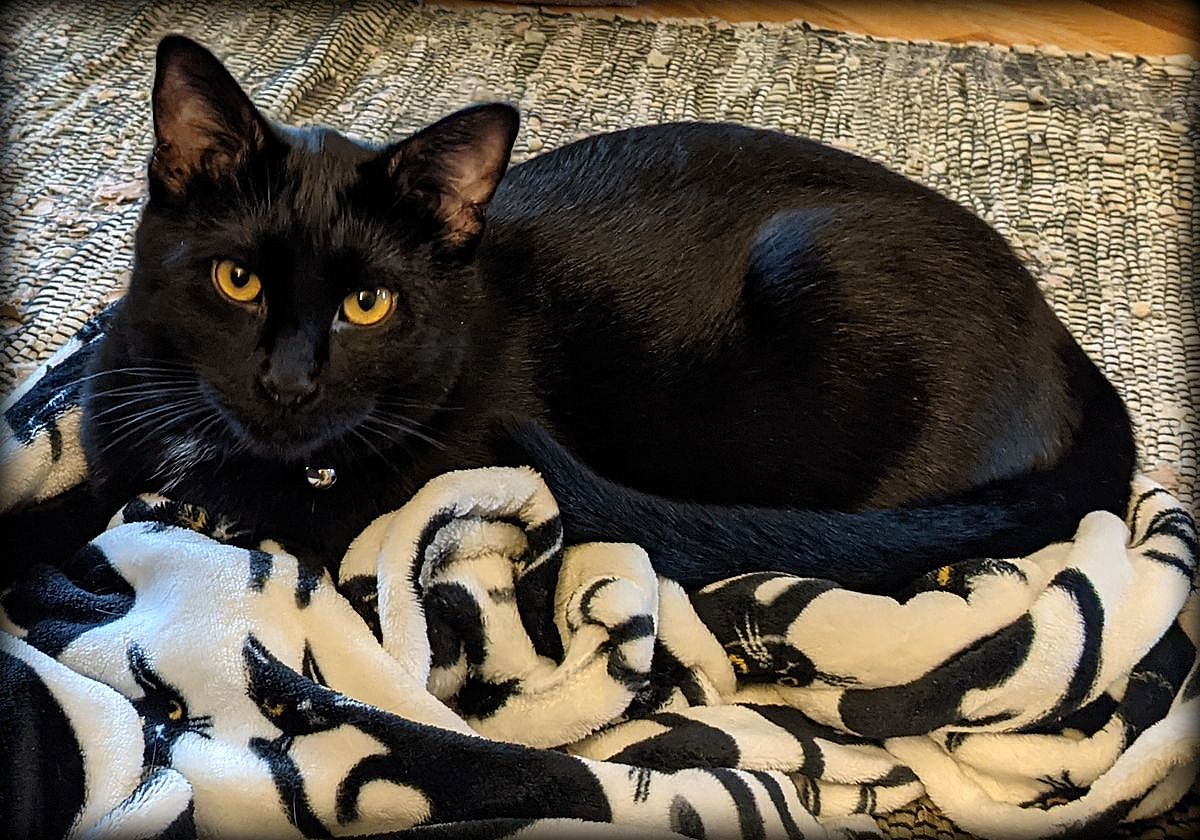 Harry's pretty happy about lap blanket season, too.