---
---
Congrats to Karen, who won My Soul To Keep by Anna Mayle! My Soul To Keep is being released today by Resplendence Publishing.
Congrats to Pia, who won Cutting Out (Cutting Cords #4) by Mickie B Ashling! Cutting Out is being released today by Dreamspinner Press.
---
---
Many thanks to Katherine Halle for donating an ebook copy of here recently released paranormal m/m romance, Cast the First Stone, for a lucky commenter to win!
Julian Hart is a werewolf hunter. The murder of his parents at the claws of a pair of rogue werewolves left him as guardian to his younger sister, Zoe. Grief and rage drove him to become a hunter and prevent other families from suffering the same fate. His latest hunt leads him right into Alpha Stone's territory, where his sister was turned against her will.

Werewolf protocol demands that he ask for permission before entering Stone's territory and continuing his hunt. That leaves Julian with an unwanted entourage and fighting an attraction to a man he shouldn't crave.

With Alpha Stone's people dogging his every step and Julian resisting his desire for the very man he's supposed to hate, his hunt uncovers secrets hidden within lies and a plot for vengeance that no one saw coming.

When the smoke clears, what Julian finds at the end of the trail will forever change his life and the lives of everyone he holds dear.
About Katherine
Katherine Halle is known as the "Queen of Happy Endings." She firmly believes that no matter what the obstacles, what the struggles, or how much angst is involved in the journey, that the ending should always be a happy one.

Katherine's love of the written word started at a very early age with repeated demands of "read to me" to any who would listen. It was only natural that writing would follow. As a child, she could often be found daydreaming, thinking up fanciful stories and writing them down. Now she does it on a laptop. Much faster.

Katherine's favorite animal is her dog. She likes books, movies, and quirky television shows, such as Buffy the Vampire Slayer and Hart of Dixie. She loves cooking and watching cooking shows. She has lived in both Europe and the United States and loved both. When she's not writing or plotting, Katherine enjoys spending her time listening to music, reading books written by other people, and being with her family. You can learn more about Katherine at her blog, Twitter, or Goodreads.
Contest Rules
To enter, leave a comment stating that you are entering the contest. Contest closes 7 pm CST, Monday, November 10.
By entering the contest, you're confirming that you are at least 18 years old.
If you haven't commented before, your comment will not be visible until after I moderate it. Please do not leave a second comment because your first doesn't show up! The blog gnomes will decide your comments are spam and then only ritual dust bunny sacrifice will salvage your entry…
If your comment is actually an advertisement or if your CommentLuv link turns it into an advertisement, your comment will be deleted. (Most of you do not need to worry – this refers to some pretty clever comment spam.)
Winners will be selected by random number.
You must leave a valid email address in the "Email" portion of the comment form.
Please make sure that your spam filter allows email from stumblingoverchaos.com!
If a winner doesn't respond to my congratulations email within 48 hours, I will select another winner.
If you win, please respect the author's intellectual property and don't make copies of the ebook for anyone else.
This contest is open worldwide!
---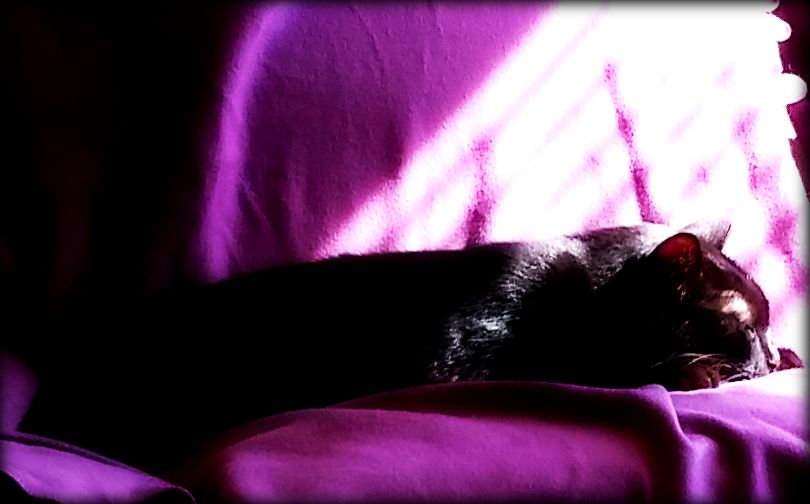 "…zzzzzzzzzzzzzzzzzzzzzzzzzz…" -Chaos