---
---
Congrats to DebraG, who won Choices by Em Woods! Choices is being released today by Breathless Press.
---
I am sooooo far behind on my email. Be patient with me. It's been a rough week. 🙂
---
---
Contest
Bookity
Ebookity
Think, Do, Make, Learn
Cookity
Drinkity
Crafty
Cool
Cool or Wha…?
Wha…?
LOL
Teh Cute
Reading Update

By His Rules by JA Rock. ebook. Very good kinky m/m romance about a recent theater grad who's sort of at loose ends and spends his free time playing the perfect sub for an assortment of doms… until he makes something of a miscalculation and things go awry. JA Rock's now on my autobuy list.

Pressure Head by JL Merrow. ebook. Very good m/m romantic suspense about a plumber with a touch of psychic ability that allows him to find secrets and lost things. When he's called out to help the police find a body, he runs into one of the guys who bullied him in high school – a guy he'd found attractive despite that…

Finders, Keepers by Chris Quinton. ebook. Very good m/m romantic suspense a covert recovery agent for an insurance company who isn't able to keep his emotional distance from the guy he's gotten close to for a job, even knowing that things won't end well. The ending seemed a bit rushed, alas, but otherwise this totally sucked me in.

Hearts of England by RJ Scott, Meredith Russell, Chris Quinton, Lisa Worrall, Sue Brown, & SA Meade. ebook anthology. arc. Very good m/m romance anthology in which all of the stories are set in England. Unusually for me with an anthology, I found every story to be solidly written and enjoyable, with not a one I ended up skipping.

Maybe This Time by Shawn Lane. ebook short. Sweet short m/m romance about two guys living with their grandmothers, just down the hall from each other, who find they have more in common (including a shared past) than one would expect.

In the Blink of an Eye by Kim Dare. ebook short. arc. Steamy short m/m encounter between two guys at their company Christmas party.

Broken Silence (Broken Trilogy #2) by Jade Buchanan. ebook. Good m/m romance about a deeply closeted bar owner in a small northern Ontario town who just can't stop himself from hooking up with the new nurse. Lots of homophobic comments and jokes, and "I'm not gay" talk from the bartender. 🙁

Red + Blue (Opposites Attract #1) by AB Gayle. ebook. Good m/m romance about an actuary intern who finds himself very attracted to his deeply closeted boss as they slowly gets to know each other at work. I probably would've rated this higher had the actuary not purportedly been from Minnesota – the inaccuracies in dialect and geography were grating. If your familiarity with Minnesota is via Fargo, you shouldn't have this problem…

Pop Goes the Weasel by Stephen Osborne. ebook. Ok m/m story about a college student who manages to get himself into scads of over-the-top trouble pretty much all the time. While I do enjoy some madcap m/m romances, such as those by LB Gregg, this just felt as if the author was trying too hard.

Autism All-Stars: How We Use Our Autism and Asperger Traits to Shine in Life by Jose Santomauro. Ok collection of personal success stories from people with autism spectrum disorders. I found the introduction by Tony Attwood to be the most useful part of the book, particularly this: "In the typical brain, there is a preference for noticing and analyzing social information – for example, to prioritize the information contained in someone's facial expression rather than the shape of his ears. In autism, the brain notices, and finds interesting and informative, other aspects of experience. My simple definition of autism is that the person has found something more interesting in life than socializing." And also, "It is inevitable that the child who has autism will at some stage recognize that he or she is different from other children. A constructive response to this realization is to observe people in order to analyze their behaviour and motives, or to become an expert mimic in order to be accepted and included."
---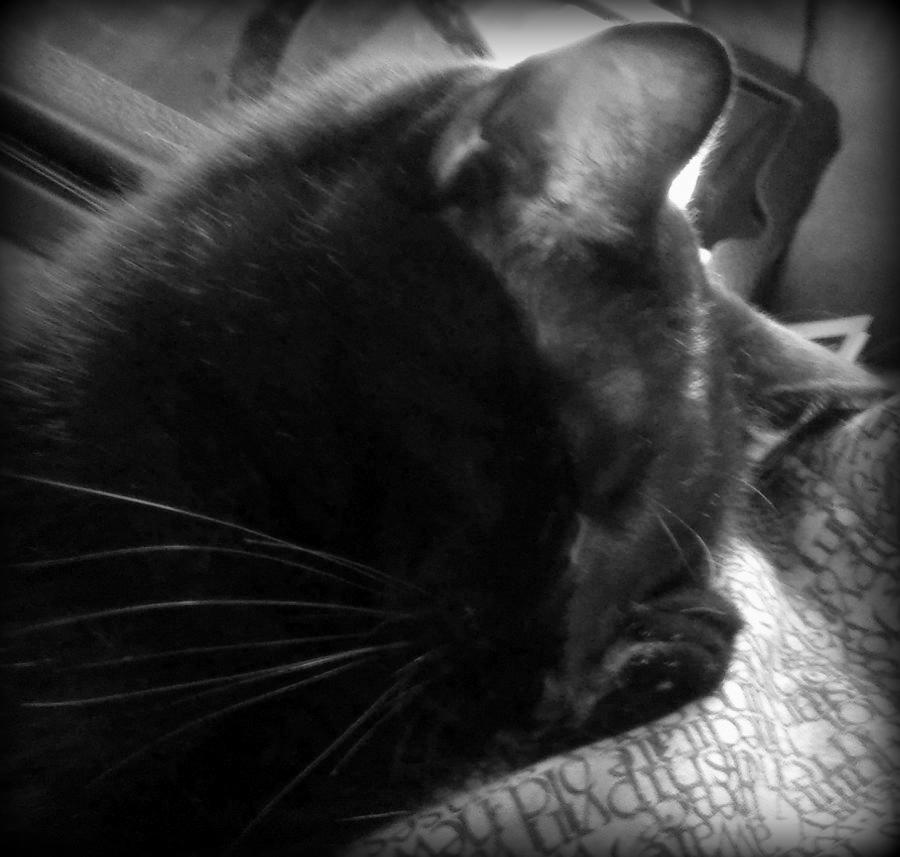 "…zzzzzzzzzzzzzzzzzz…" -Chaos