---
---
Congrats to Dorome, who won Maybe This Time by Shawn Lane! Maybe This Time will be released by Amber Allure on September 2.
Congrats to Trish, who won Men of Smithfield: Max & Finn by LB Gregg! Men of Smithfield: Max & Finn will be released by Carina Press on September 3.
Congrats to Adriana ME, who won The Good Fight by Andrew Grey! The Good Fight will be released on September 3 by Dreamspinner Press.
---
No Misadventure on Monday due to the holiday in the US!
---
So far behind… I can't remember the last time I read so little during a week. I adore you all, even if I haven't been commenting. Look for me to be commenting again… around November. 😮
---
---
Contests
Bookity
Ebookity
Think, Learn, Do, Make
Cookity
Drinkity
Crafty
Cool
Cool or Wha…?
Wha…?
LOL
Teh Cute
Reading Update

Men of Smithfield 1: Mark & Tony by LB Gregg. ebook. reread. Very good m/m romance about a guy who goes a little nuts after finding his boyfriend screwing their landlord in their bedroom and things start to spiral out of control. Then there's the friend he's had a crush on for years, who turns out to have a few secrets of his own… (Originally published as Gobsmacked.)

The Perfect Cover by Claire Thompson. ebook. reread. Good m/m romance about a straight guy who gets a job at Caribbean resort for gay men by hiding that he's straight. But has he really thought the whole thing through?

Beneath the Surface by Kate Sherwood. ebook. Good m/m romance about an unassuming craftsman in a small Ontario who finds himself leading the opposition to a proposed gravel quarry next to his land. Too bad the spokesperson for the other side is so handsomely distracting…

Rarer than Rubies (Precious Gems #1) by EM Lynley. ebook. Good m/m romantic suspense about an m/m author who's stuck in a rut, so his friends send him on vacation to Thailand, where he becomes inadvertently tangled in a life-or-death adventure with a handsome mystery man.

Italian Ice (Precious Gems #2) by EM Lynley. ebook. Good m/m romantic suspense in which the m/m romance author and the alleged former FBI agent are on vacation in Rome when a ghost from the FBI agent's past resurfaces, putting strain on his current relationship. The story's last line (and sadly, the title inspiration) literally made me groan.
---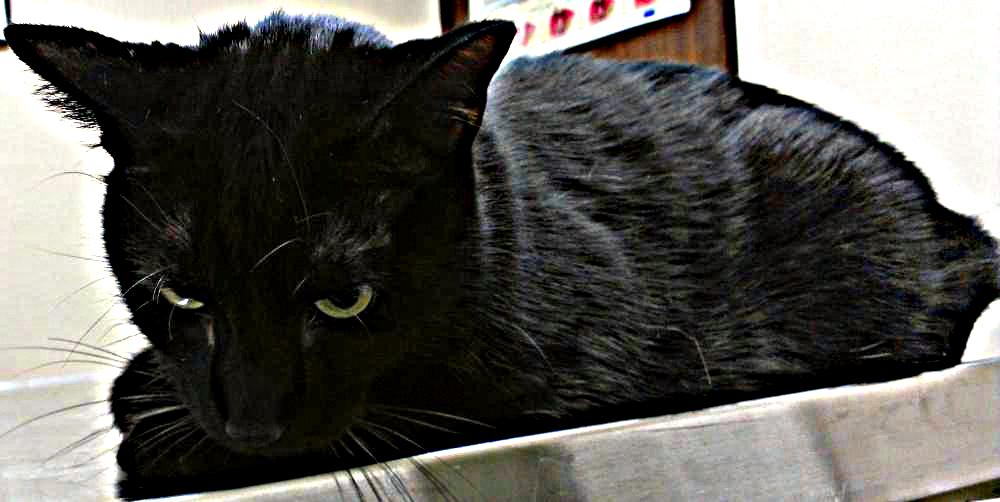 A flashback to Chaos at the vet a few weeks ago, feeling very sorry for himself – or plotting my demise…