Reading Update

Hell's Spells (Ordinary Magic #6) by Devon Monk. Another enjoyable addition to the series. I also read the two short stories in Dirty Deeds: An Urban Fantasy Collection.

The Archive of the Forgotten (Hell's Library #2) by AJ Hackwith. It took me a little bit to get into this one (I didn't remember much from the previous book), but then I read it in a single evening, so!

The Ghost and Mrs McClure,
The Ghost and the Dead Man's Library,
The Ghost and the Femme Fatale, and
The Ghost and the Bogus Bestseller (Haunted Bookshop #1, 3, 4, 6) by Alice Kimberly (Cleo Coyle). This series about a woman running a bookshop in a small Rhode Island town and solving mysteries with the help of the ghost of a 1940s PI starts kind of rough but improves book by book.
---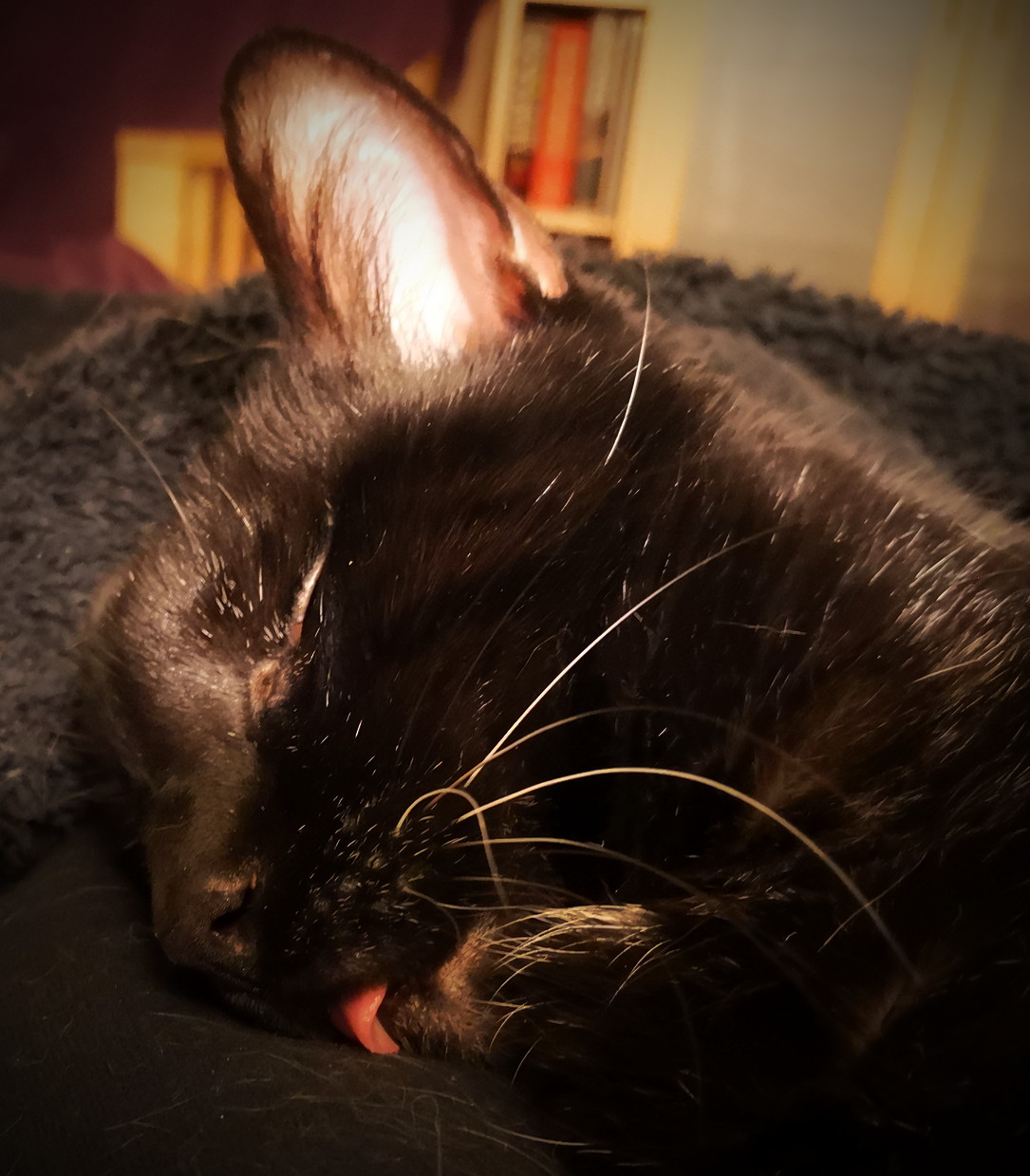 "…zzzzzzzzzzzzzzzzzzzzzz…" -Chaos
I DID check to make sure he was still alive before I took this picture.