---
---
Congrats to Vanyelkane, who won Blood on the Mountain (The Mountains #4) by PD Singer! Blood on the Mountain is being released today by Dreamspinner Press.
Congrats to Penumbra, who won Santa, Actually (That's Entertainment #2) by Clare London! Santa, Actually will be released on December 16 by JMS Books.
Congrats to Ria H, who won Chase the Ace by Clare London! Chase the Ace will be be released on December 16 by Amber Allure.
Congrats to sylvan65, who won Naked Tails by Eden Winters! Naked Tails will be released on December 17 by Dreamspinner Press.
---
Linkity's going to be briefish today, as I had a holiday party for work yesterday evening, which cut into my linkity post creation time.
---
---
Contests
Bookity
Ebookity
Think, Do, Learn, Make
Cookity
Gluten-Free
Crafty
Cool
Cool or Wha…?
Wha…?
LOL
Teh Cute
Reading Update
Hockey fics. No surprise there. 🙂

Dead in LA (LA Paranormal 1 & 2) by Lou Harper. ebook. arc. Solid m/m paranormal romantic suspense about a prickly former construction worker who's going back to school and advertises for a roommate. He really doesn't expect to end up with an actually psychic roommate… or one he finds attractive. Looking forward to more in this series!

Inseparable by Chris Scully. ebook. Sweet holiday m/m romance about a guy who's been hit by a car and wakes up in the hospital with amnesia and a guy who says they're just friends, even though that doesn't feel right.

Soups and Diners by Alex Whitehall. ebook short. arc. Good short m/m holiday romance about two refugees from a wedding reception who run into each other in a late night diner.
---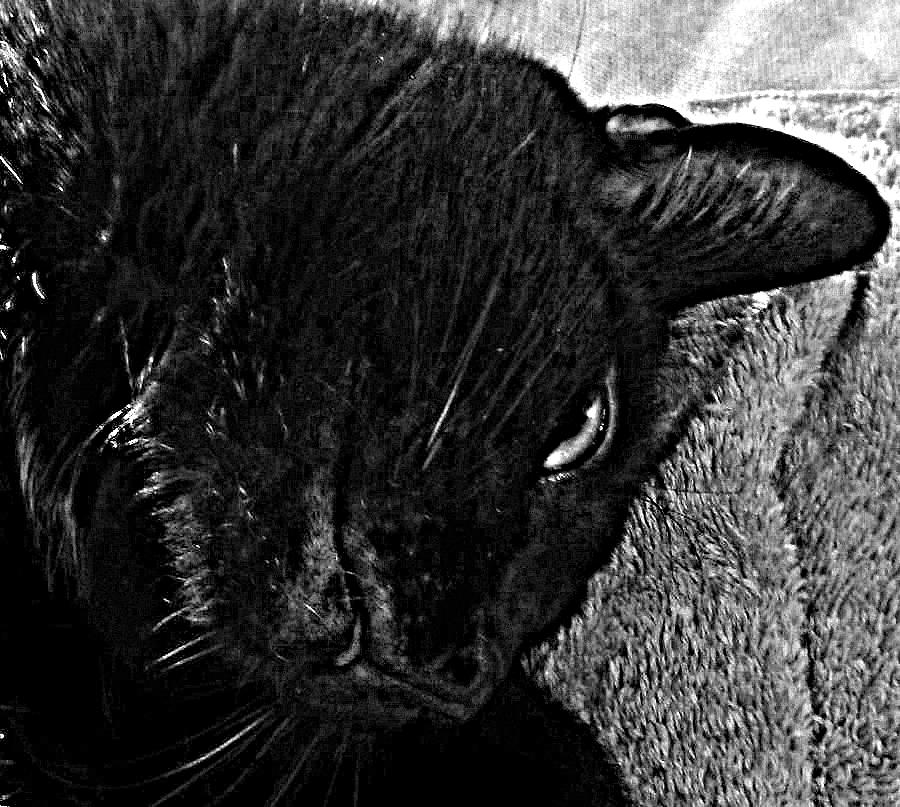 "Wait, wha….? Why were you taking my picture while I was asleep, Mom?!" -Chaos