AnotherPurl's giving away a copy of the urban fantasy book  Spiral Hunt, which was written by her friend Margaret Ronald! Leave a comment by 5 pm, May 22, for your chance to win.
Ruth's having a two-part Yarn Will contest, for those of us who have achieved SABLE (Stash Acquired Beyond Life Expectancy). The contest runs through July 4, so you have plenty of time to get the details and participate.
Dear Minnesota weather – Did it really need to reach +97F yesterday? That would be, what, 40F warmer than it was on Saturday, and that's not even taking Saturday's wind chill into consideration. (I swear, it felt like it never hit 50F on Saturday.)
---
Besides being a lovely day for the
Lyn-Lake Rites of Spring
, Sunday was also a lovely day for walking around my neighborhood and looking at turrets. Well, actually, I think that most days are good for walking around and looking at turrets! 🙂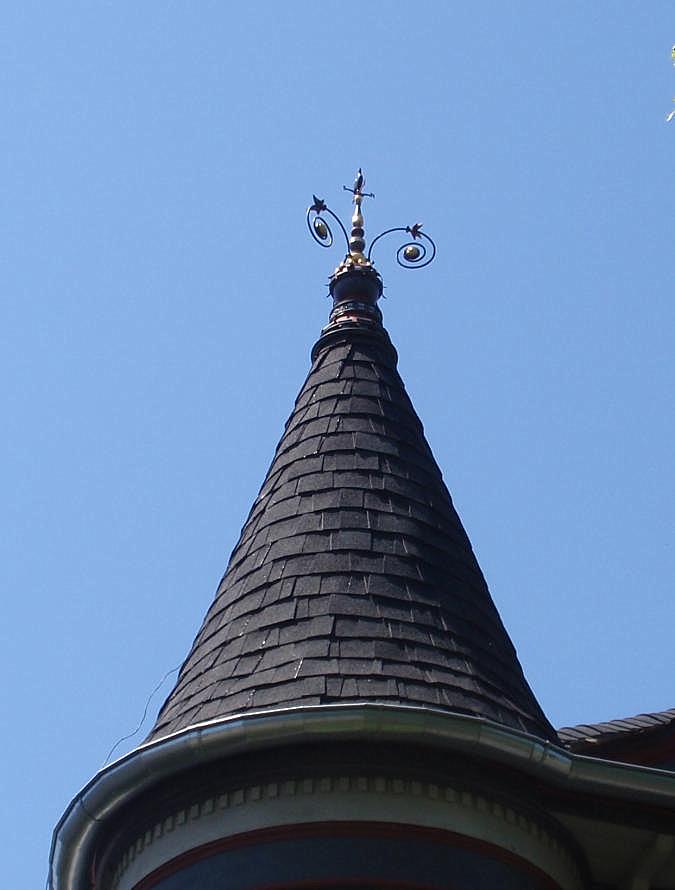 Although it did make me sad to see how shabby some of them are getting.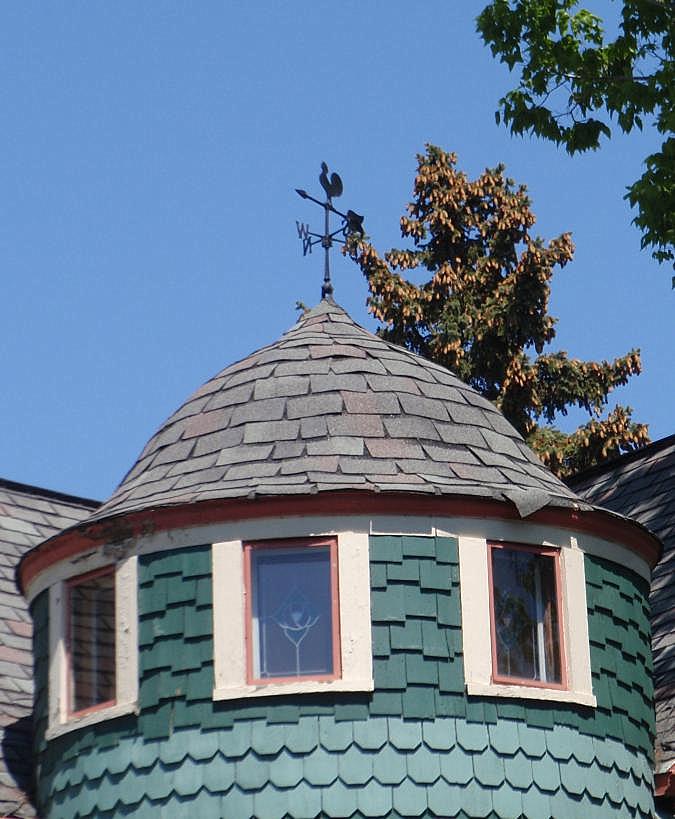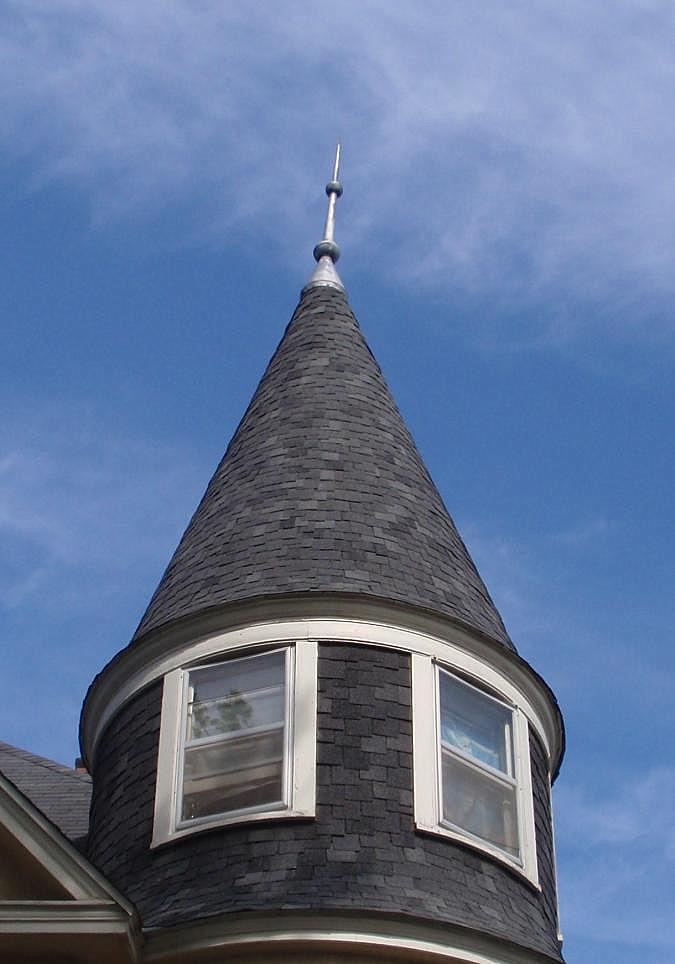 ---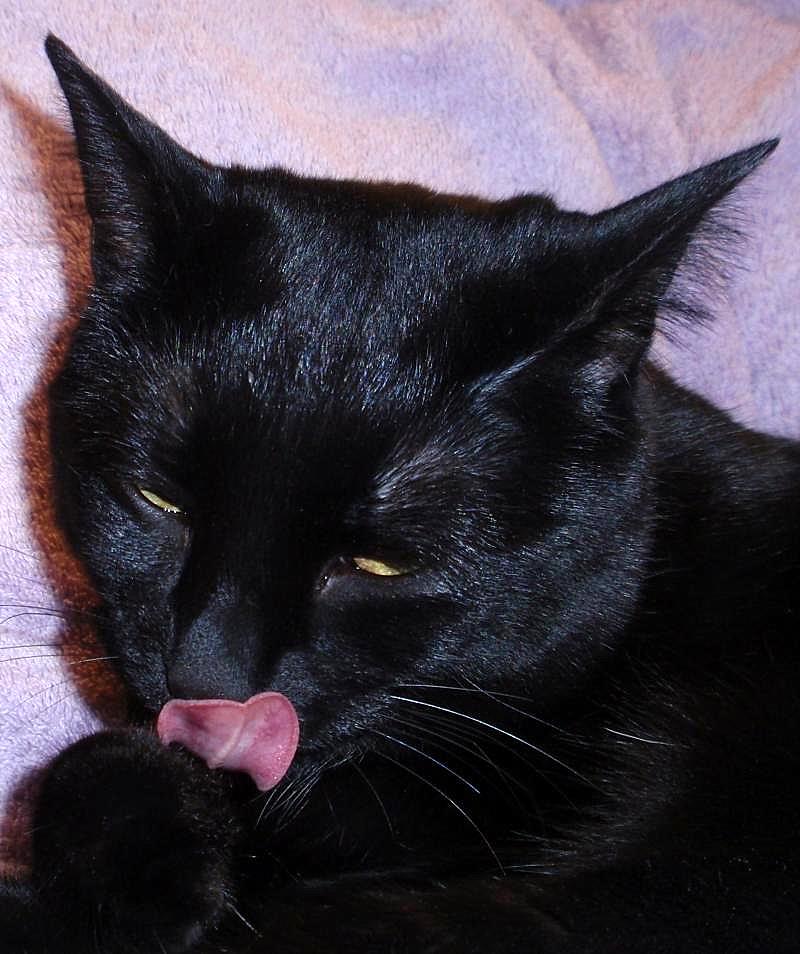 "Bet you wish you could wipe your noses with your tongues! Ha! Humans drool and kitties rule!" -Mayhem