Several days ago, kmkat revealed an object most wondrous on her blog. The drama played out in the comments is quite amusing. Go on. I'll wait. Now go back and read her post from the next day. (The comments are pretty good on that one, too.)
I'm not sure why she was so concerned about the safety and security at ChezKat™, but I sure do appreciate her thoughtfulness! 😉 Thank you, kmkat!
As is usually the case when anything new enters the condo, a small drama unfolded here as well.
"C'mon, big kitty, let me see! I wanna see!" -Mayhem
"No." -Chaos
"Fine. I don't want to see it anyway." -Mayhem
"Yeah, right." -Chaos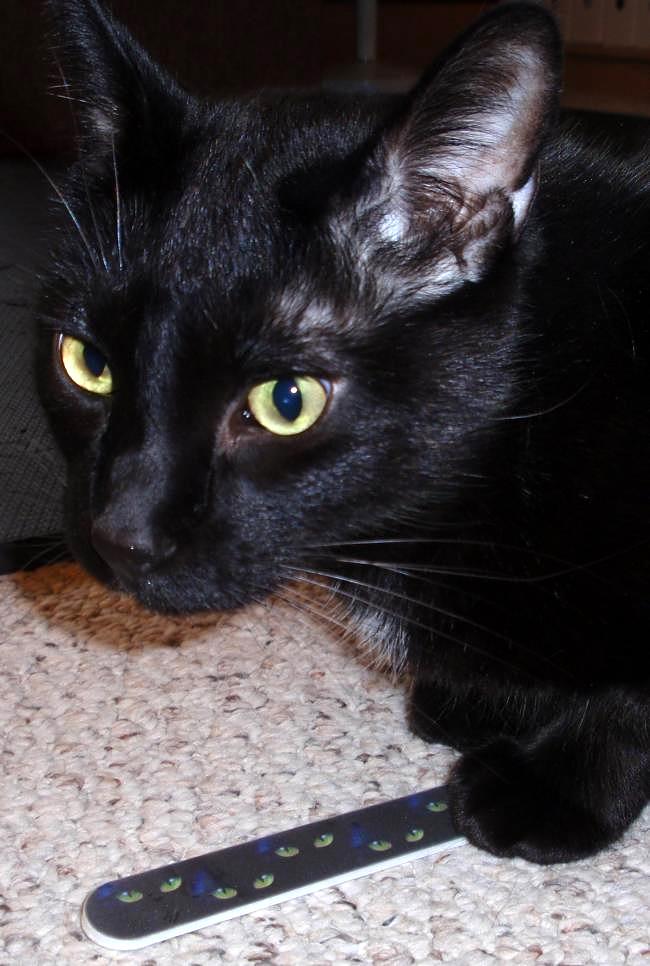 "Trust me, she'll be back. 5…4…3…2…1…" -Chaos
"Pleeeeeeeeeease, big kitty, can I see it?" -Mayhem
"No." -Chaos
*time passes* Shall we admire it while we wait?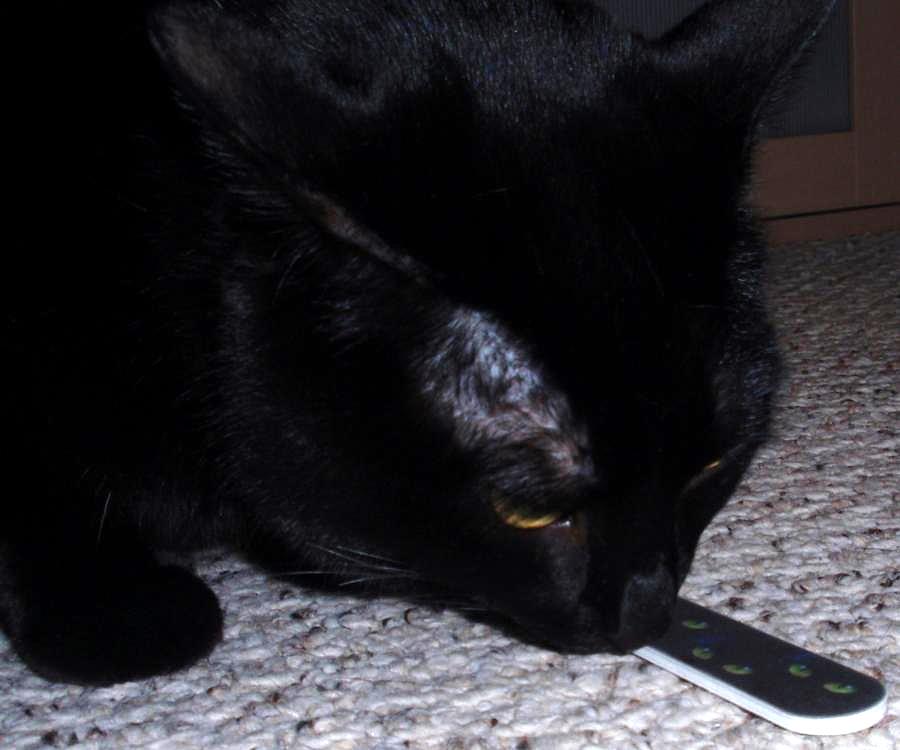 "Sheesh. I thought he'd never leave. Hmph. There's big kitty spit on it. Eww." -Mayhem
I think it fits right in with the decor, don't you?*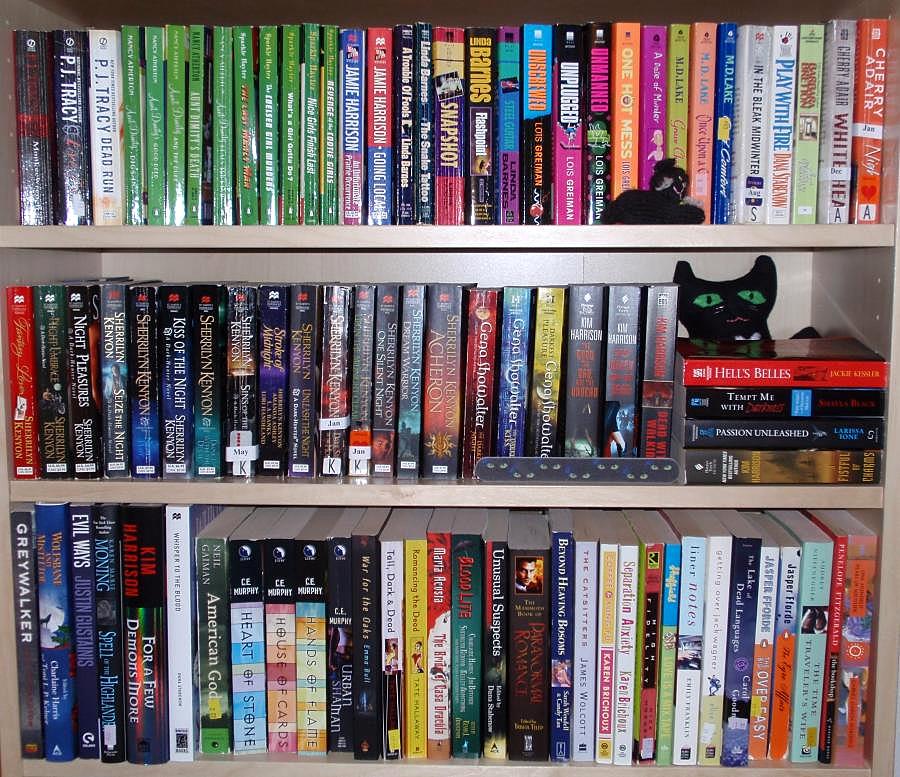 * Picture not edited down to its immediate environs because I know some of you enjoy looking at books on shelves and asking questions or commenting.