Marsha's having her final of three birthday contests. Leave her a comment about your favorite knitted object and you could win yarn, a giant blue IKEA bag, and a tasty treat. Leave your comment by May 7.
Cathy's celebrating her blogiversary with a contest/raffle. Every $5 you donate to Doctors Without Borders, Knitters For Knockers, or The House That Yarn Built between now and midnight CDT, May 11, gets you a chance to win some great prizes, including Socks That Rock, Wollmeise, Twisted Fiber Arts yarn, and more.
Trek's collecting box tops as part of a fundraiser for the Neatnik's school and is having a contest to encourage people to send her more box tops. You have until August 1 to collect the box tops. One random box top collector will be selected to win a $25 Amazon gift certificate.
Knitting Update
Brace yourselves – I'm not knitting a sock or a bib, nor am I knitting with purple or black. (Can someone help Marina up off the floor and make sure she's ok? Thanks!)
I'm knitting a dodecahedron (Celestine). It isn't much to look at yet, as I've only completed eight of the 12 points, plus I will need to stuff it. The yarn is Regia Crazy Color 6-Ply and I think its random nature is perfect for this project.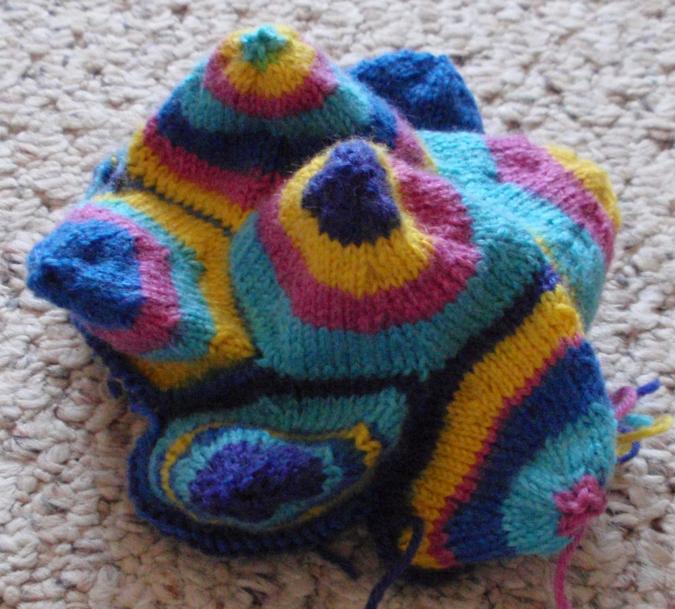 I did attempt to get some modeled shots… The first is of Celestine mid-fall.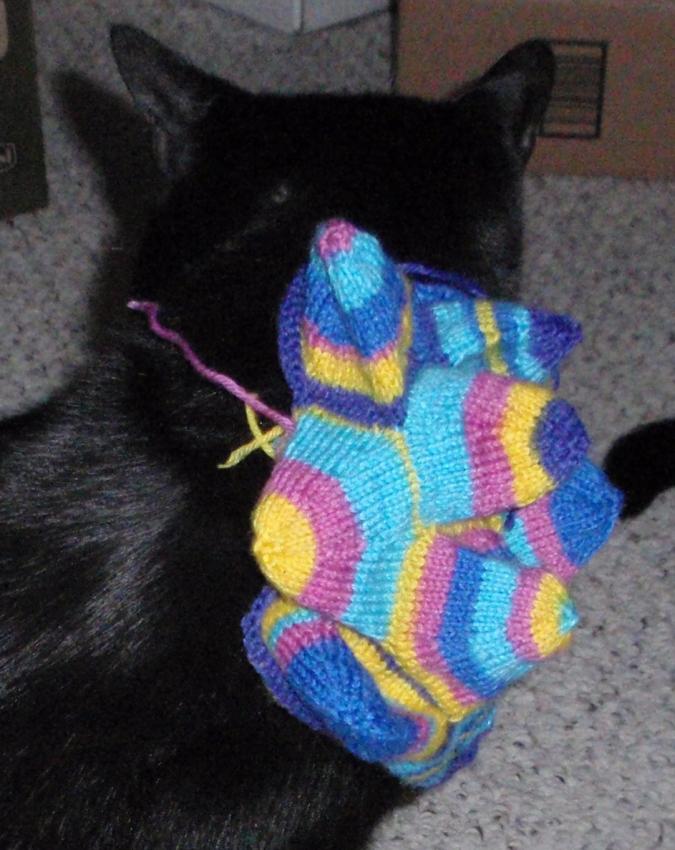 "Why the heck would I want to model an unfinished dodecahedron, anyway?! It's a toy, not a hat." -Chaos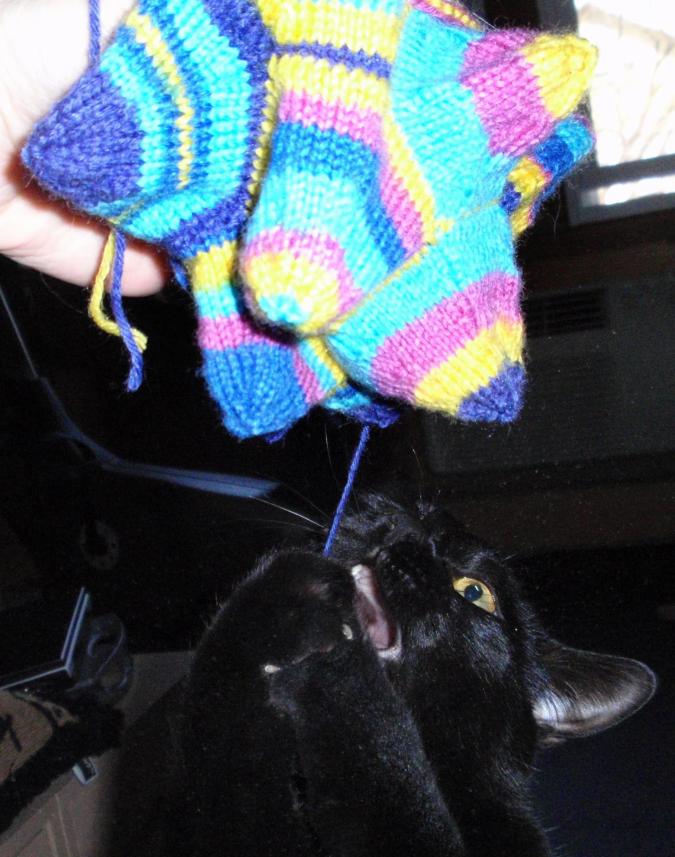 "Did someone say toy?!" -Mayhem
2008 04 30