Just a few random things to finish off the year… Here's my final FO of the year – toddler socks from some yarn I dyed a few months ago.
"Do you have any idea how happy I am that I'm not modeling those?!" -Mayhem
Mayhem received a fish-shaped Christmas stocking this year – only fair, since Chaos already had a Christmas stocking ("Spoiled").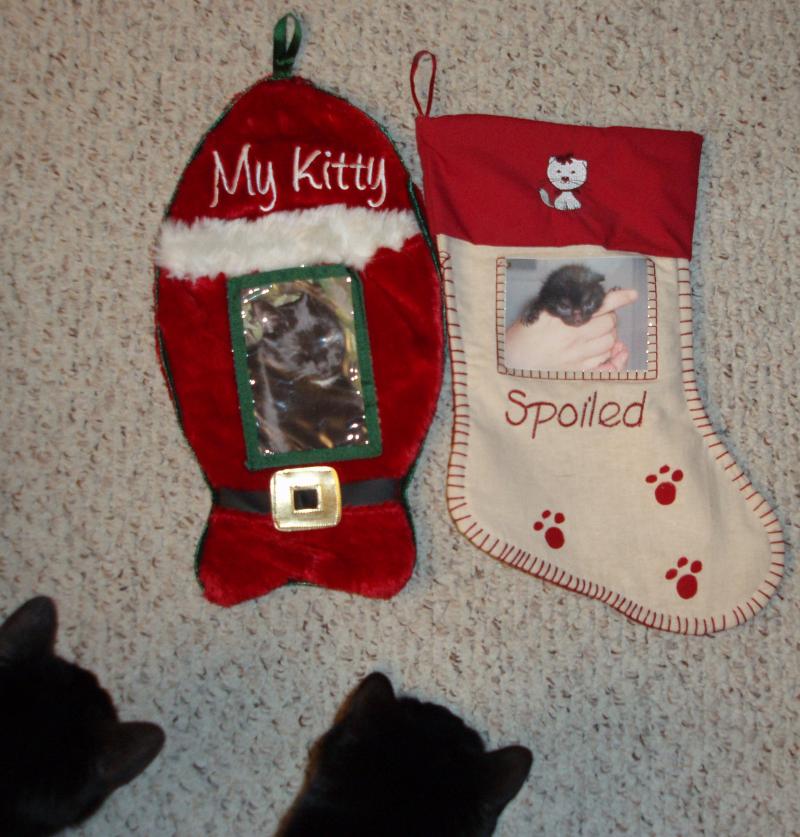 "Mine is better, big kitty – it has fur on it! And it's shaped like a fish!" -Mayhem
"Don't rub it in, May – mine doesn't even have a picture of me on it. I don't know what that little fuzzy thing is that Mom keeps insisting is me!" -Chaos
I got some fun presents to keep me busy in the new year…
"Can we watch an hour of our kitty dvd for every hour of 24 you watch?" -Mayhem
And… I got Ruby Sheep pajamas! 🙂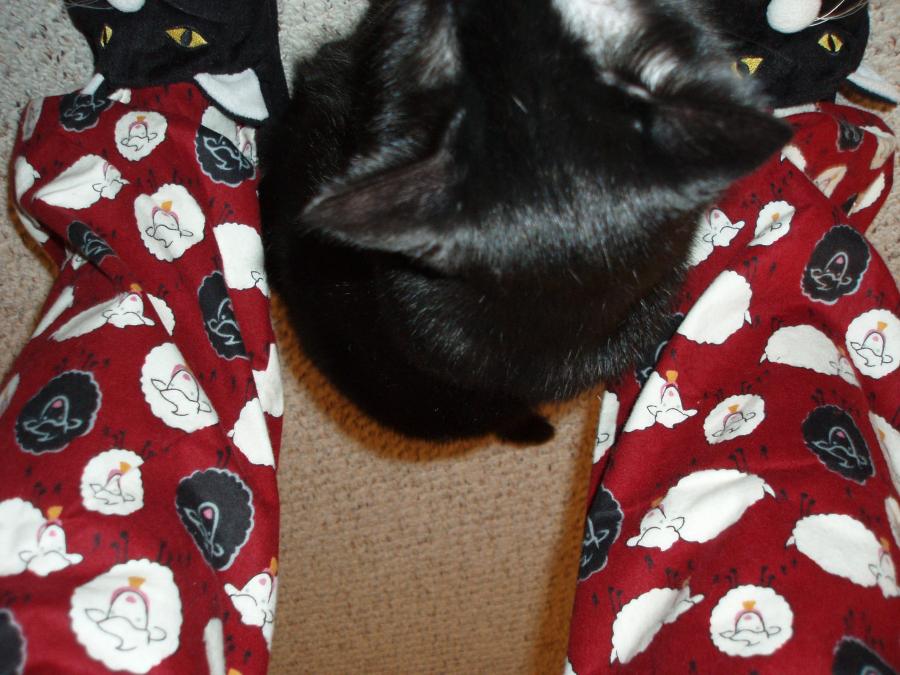 "Hmph. Why aren't there more black cat pajamas?!? Always with the sheep pajamas." -Chaos
I hope you all have a happy and safe New Year's! (I'm just hoping for a much less painful start to 2008 than to 2007, personally.)