Happy birthday, Chaos Kitty! You haven't changed a bit!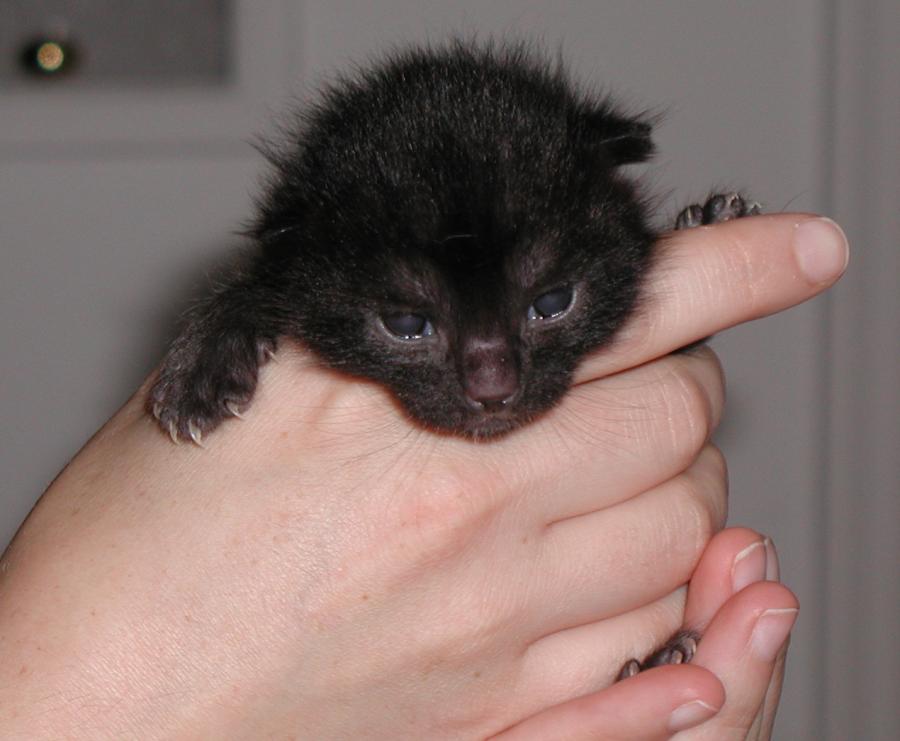 "That isn't even a cat, much less me! Hmph. You and your stories, Mom." -Chaos
Knitting Update
Before Marina calls me to task for the shocking lack of knitting… 😉 I finished knitting the Trekking 126 socks a week ago and now just have to settle down and sew the picot hems. Eventually!
When I finished those, I started a new pair of socks (to be another holiday present). Of course, since I took this picture, I finished the first sock and am several inches into the second sock.
Really, it's hard to get an unobstructed shot around here some days! I'm knitting Los Monos Locos (the Crazy Monkeys), which are a no-purl toe-up variation on the popular Monkey pattern. The yarn is Wool2Dye4 supersock that I dyed. (Of course the second sock isn't spiralling the same way the first one did.)