After I left the Brown Sheep outlet store, I headed north into the Black Hills. I love the Black Hills. Prior to 1991, I had never been there. But that summer, I worked for the Forest Service out of the Harney Ranger District in Hill City, South Dakota, marking timber and fighting forest fires. (Wow, the building I worked out of isn't in use anymore and is now for sale!)
When I had time off, I explored. One of my very favorite hikes was through the miniscule Black Elk Wilderness up to Harney Peak. I have no idea how many times I hiked those trails that summer!
Ready to go? If you enlarge this picture and look at the skyline in the center, you'll see a wee bump. That's my destination.
I made sure to fill out my wilderness registration card, just in case!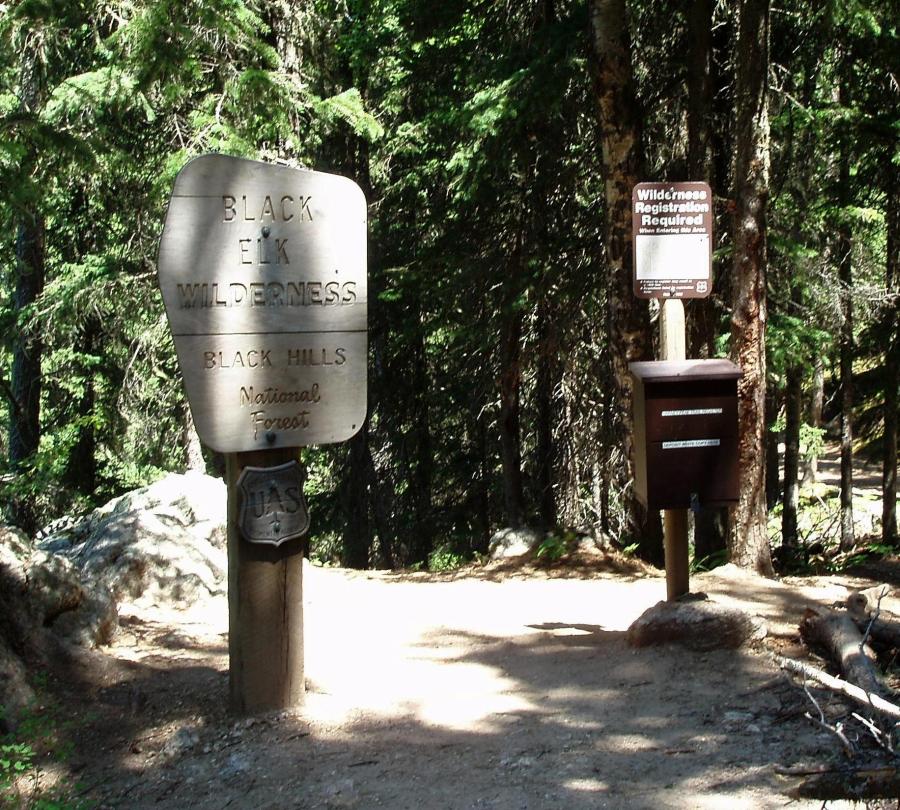 Whew! Almost to the top, although I swear the last steps up are the hardest of all.
It might surprise you to learn that at 7247 feet (2207 meters) Harney Peak is the tallest point between the Pyrenees and the Rockies!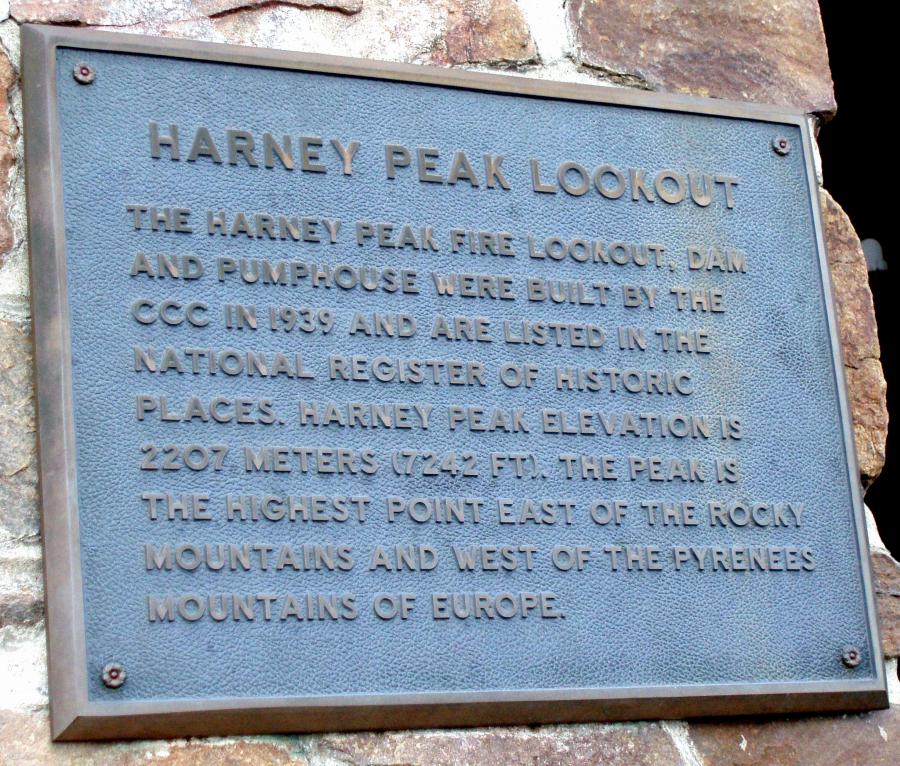 The views are best on a clear day, but they weren't too shabby even on this cloudy one.
Unfortunately, the clouds really started to rush in then, so I booked on down the trail, lickity split! I got pretty wet that last mile or two – fortunately, I wasn't wearing cotton, so I dried off very quickly once I got in the car and out of the rain. As I headed down to civilization, the storm got completely crazy and I pulled off to wait it out.
This is what a hailstorm looks like from inside my car:
"Whoa, Mom, that's making me dizzy!" -Chaos