Scout's having a contest! Caption the picture before Friday and the caption that makes her laugh hardest will win something from her shop.
Bloglines is wonky again – it took 23 hours for my RSS feed from yesterday to update. Grrrr. And I'm sure the only reason I almost (well, within 40 posts) caught up in bloglines yesterday was because it wasn't updating.
May is doing great!! Her incision is less than 1/2″ long and she doesn't have any stitches – looks like they used surgical glue maybe?! Chaos is getting over himself and isn't hissing at her (much) now.
You may not remember, but this is, ostensibly and occasionally, a knitting blog. (I'll pause to let you recover.) That said, I've actually knitted a few things (besides bibs!) recently.
I finished my luridly striping socks over the weekend – 63g of Kona fingering went a bit further than I expected, especially considering my size 11 feet.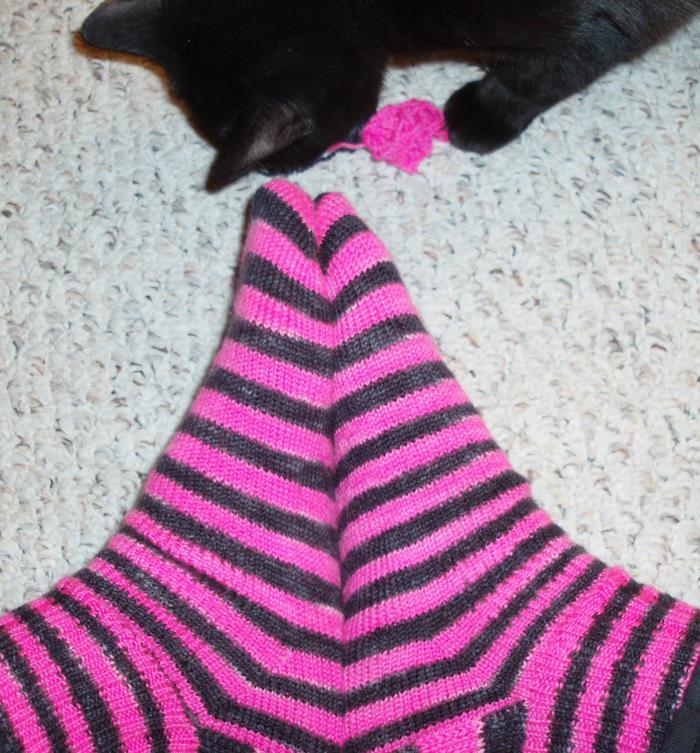 "I know that if I look directly at those socks, I'll probably go blind." -M
The extra yarn is to the left – I knit each sock toe-up from opposite ends of the ball to make sure I used as much yarn as possible. Interestingly, while one sock had a pink toe and the other a black toe, due to quite a bit of variation in my warping board technique (my stripes weren't consistent), both socks ended at the exact same spot in the colorway. (Please note that this picture was taken before May's surgery, when she had a furry tummy…)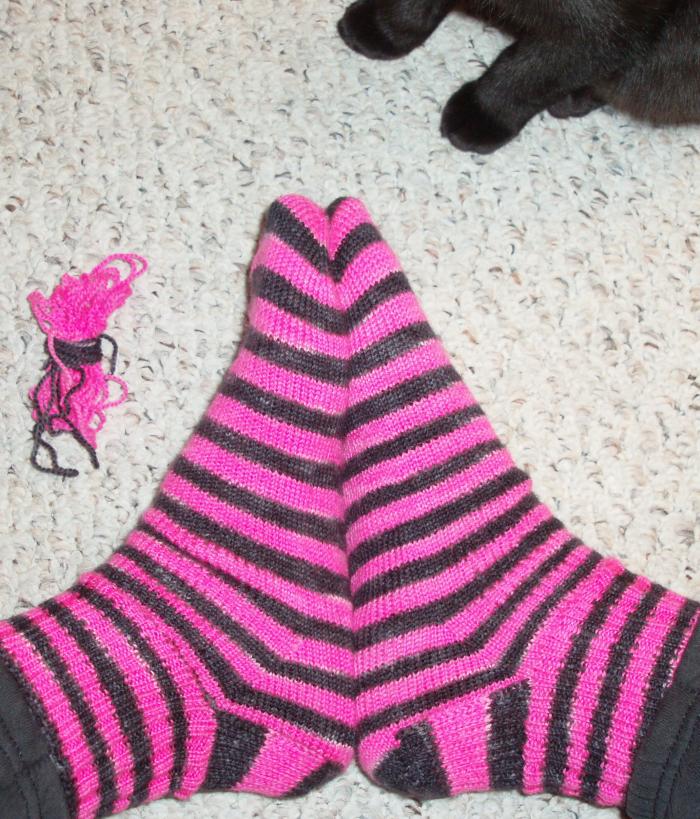 Several weeks ago, I knitted a narrow arrowhead lace scarf that I hoped to use at work, when I wear my hair up and my neck gets chilly. I knit this with my not-Rhinebeck La Lana Phat Silk. Unfortunately, my picky neck found this merino-silk blend too scratchy. Right now Jeanne is testing it around her own neck. I was so annoyed, I didn't take a final picture of this after blocking/ironing (the ironing really made the silk shine).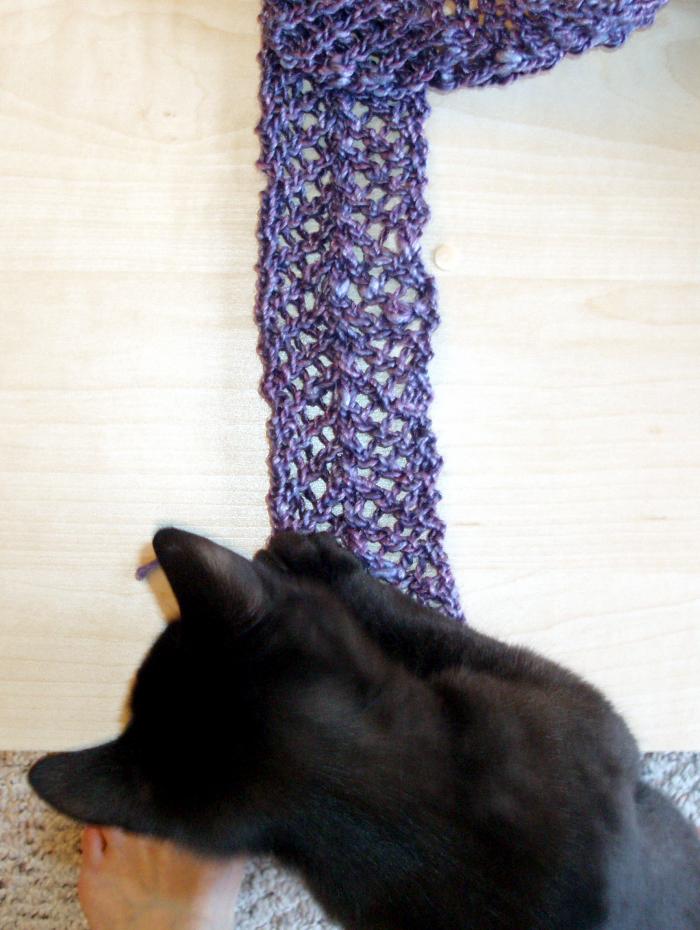 "Could you work this into a cat bed for me maybe? With a little cashmere, too? I don't have any fur on my tummy anymore and it's chilly!" -M