Karrie of Girl on the Rocks is having an interesting contest for knitters who didn't go to Rhinebeck. Since those of us who didn't go are probably going to feel awfully jealous reading about all the wonderful things people got at Rhinebeck, Karrie would like us to go stash diving and find some goodies. Post a picture of this loot (that you already own! and maybe forgot about!) along with a blurb about it and leave a comment for Karrie. Contest ends Friday, October 27. Karrie's favorite will win some fun yarn (TBD).
Because I spent my blogging time last night trying to save a tipped over plant and vaccuuming up potting soil (not pointing fingers or anything, Mayhem), I got nothin' this morning. Thus, in the best Miss Lulu Kitty fashion, let me distract you with these pictures of Mayhem, taken September 16 – over a month ago already! And look – she still had whiskers! According to Wikipedia, "When a kitten is cleaned by its mother, she may chew off some or all of the whiskers." Mommy Chaos?! Well, there is the misguided nursing…
Anyway, I don't even have any clever captions in me this morning! Yikes. *takes a big slug of soy mocha* So, caption amongst yourselves and have a wonderful day, everyone!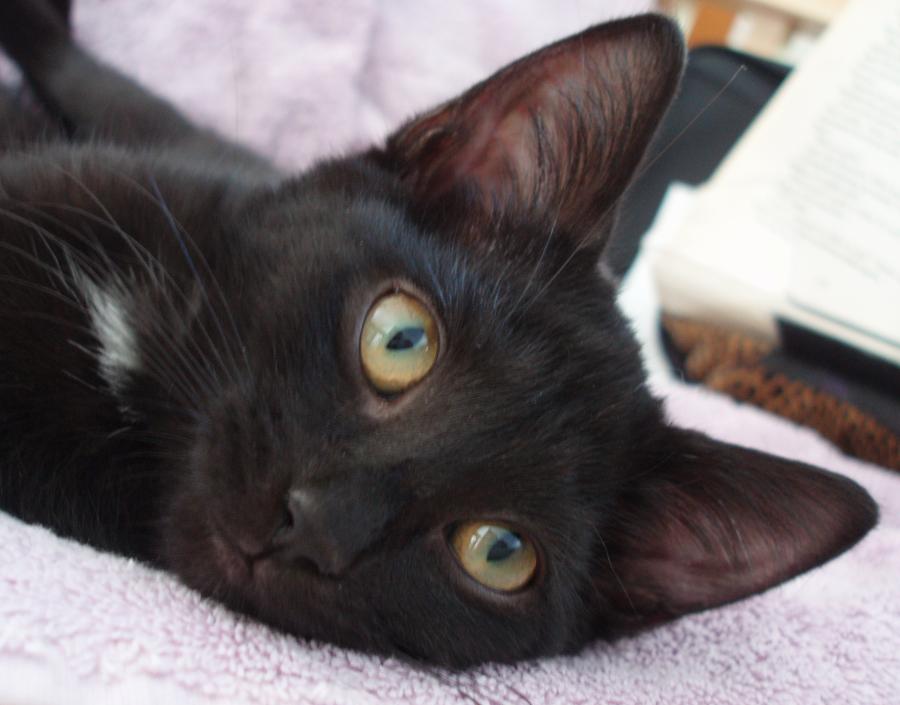 2006 10 24