Congrats to Leigh, who won Between a Rock and a Hard Place by Clare London!
And congrats to elaing8, who won The Third Floor by Stephani Hecht!
Congrats to Tam, who won Eat Me by Mia Watts! Eat Me will be released on Monday, October 25, by Total-E-Bound.
---
---
I suppose you're curious about the title of this post, huh? Early next week, I'm heading to San Francisco with Kris, Tam, Jenre, and Tracy to see the city and attend Yaoi Con. Subsequently, blogging will be a little spotty for the next two weeks. On Monday, October 25, I'll have a vampire-themed edition of the Misadventures for Halloween. A new Kim Dare contest will automagically post on Thursday, October 28. I'll post contest winners in the evening on October 25, October 28, and October 29 – please consider 7 pm CDT as a rough ending time for those contests! Contests are still open until I shut off the comments on the contest posts. Also, I'm not going to be able to reply to all of the contest entries and I apologize in advance for that.
Vacationy sorts of random posts may appear without warning. 🙂
---
---
Contests
Bookity
Ebookity
Learn, Think, Make, Do
Linkity Peeps
Halloweeny
Cool
Huh
LOL
Teh Cute
Reading Update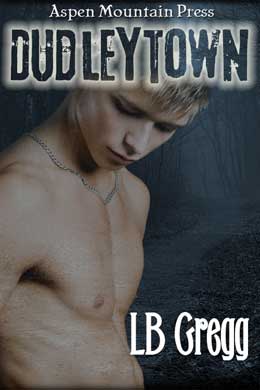 Dudleytown by L.B. Gregg. advance ebook. Very good Halloween-themed m/m romance about several college students taking a "shortcut" on their drive home for the weekend. Things go a bit more spectacularly awry than is usual for such shortcuts… Plenty of trademark L.B. humor and insight make for an entertainingly suspenseful read.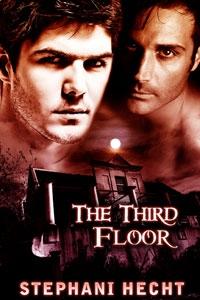 The Third Floor by Stephani Hecht. ebook short. Cute short Halloween-themed m/m romance about two guys working the admission booth of a haunted house, one of whom insists he's not at all interested in the other. I wonder if there will be more books about these two? 🙂

Dance with a Vampire by Fabian Black. free ebook short. Very good, very short Halloween-themed m/m romance about a guy, trying to get in to a club for a Halloween party and becoming upset with the man at the door who won't let him in.

Through the Red Door (Vampires & Mages & Weres, Oh My!, Book 2) by Devon Rhodes. ebook short. Good short paranormal m/m romance about a demon enforcer out house hunting who finds a house that would be perfect if it wasn't for the warded red door and his inexplicable reaction to the owner's scent… Alas, I felt this book was marred by an abrupt ending – spending a few more pages tying things up after the conflict was resolved would've helped immensely.

Trick of the Senses (Sensational #4) by Anah Crow & Dianne Fox. ebook short. Good short paranormal m/m romance about a psychic and his lover, who also shifts into his service dog. This probably would've made more sense if I'd read the previous three stories. 🙂

Calendar Boys of October: Trick of Silver by Jamie Craig. ebook. Good paranormal m/m romance about a werewolf hunter sent to kill an allegedly murderous werewolf… but the evidence doesn't add up. And the werewolf is really sexy…

On the Ragged Edge of the World (Trick of Silver, Book 2) by Jamie Craig. ebook. Good paranormal m/m romance continuing the story of the werewolf hunter trying to fit into the pack that his werewolf lover leads.

Out of Bounds by Viki Lyn. ebook. Very good m/m romance about a well-known and openly gay artist who returns to his small and bigoted hometown to get away from memories of his ex. Against his better judgment, he becomes involved with the deeply closeted football coach.

The Way You Say My Name (Reed, Book 2) by Sara Bell. ebook. Meh m/m romance about two 18-year old high school students. Besides the insta-love and chicks with dicks, there was just way too much going on in this book and it dragged on way too long.

Winston Quirk by Martin Delacroix. ebook short. Very good short m/m romance set on a small and very racist island in the Bahamas in the mid-1970s. A white professor on vacation from Florida finds himself rethinking his beliefs about race after meeting the title character.
---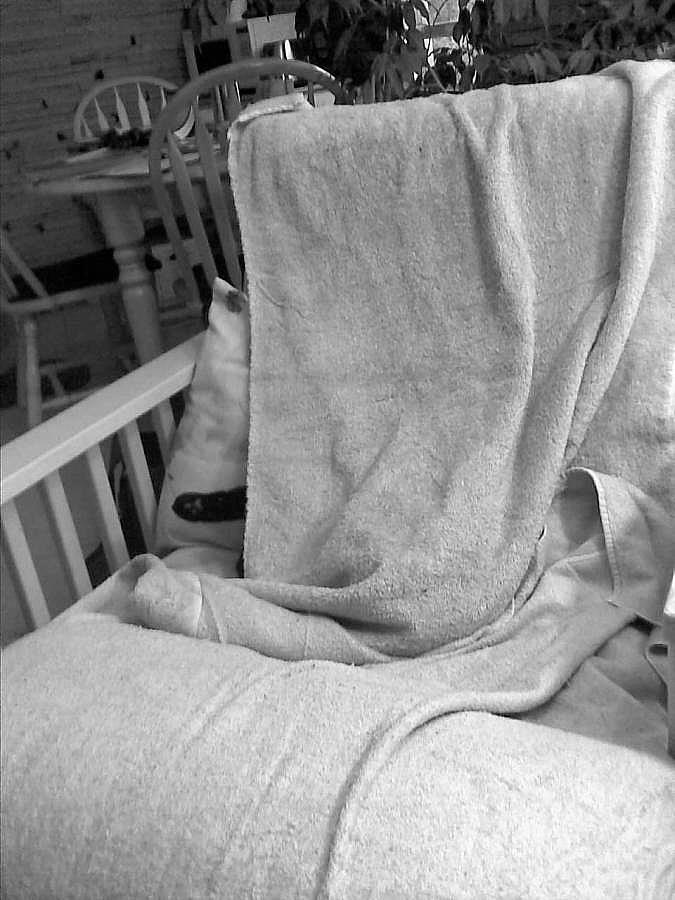 "……..zzzzzzzzzzzzzzzzzzzzzzzzzzzz………." -Mayhem