Post about the Red Scarf Project, in which knitters knit red scarves for orphans, and you could win a special skein of Scout's sock yarn, plus a $25 gift certificate to her shop. Post fast, because this contest closes at August 18 (aka today), 6 pm, MDT.
Nicole's giving away a copy of Lynn Viehl's paranormal romance Evermore: A Novel of the Darkyn. Leave Nicole a comment by August 22 for your chance to win.
Guess how many pictures Eva's going to take during her trip to Amsterdam and you could win some of Meilenweit's new merino sock yarn. Contest closes August 22, midnight PDT.
---
This sheep chair boggles the mind, doesn't it?
Pao thought of me when he saw this picture… aw, thanks?! 😉
---
The two full days I had at the cabin were wonderful. I didn't knit a stitch, but I did pick wild blueberries (yum!), help build a deck (mostly by holding things so my brother could attach them), lounge about talking, drink a few beers, and read a little. Ahhhhh…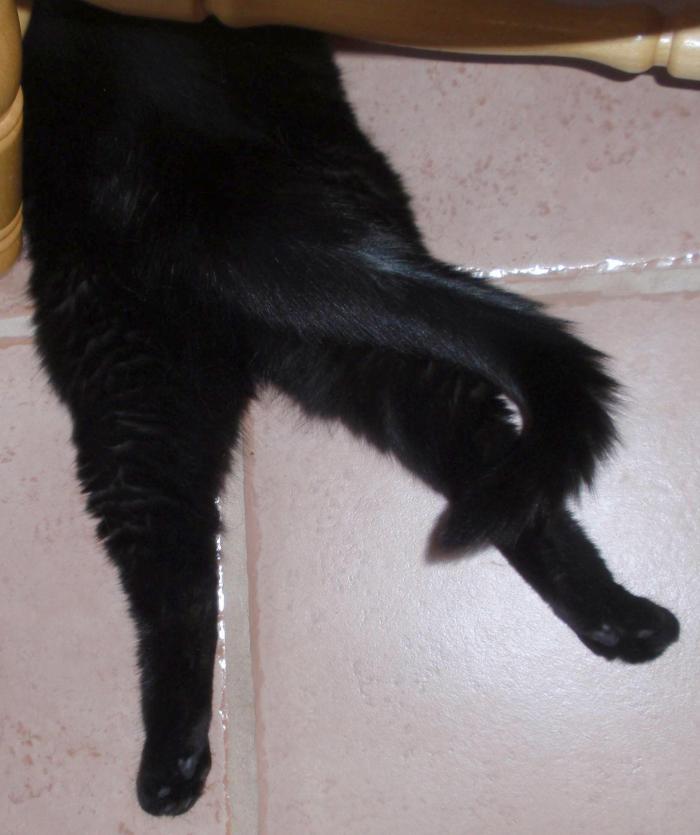 "It's nice that you're back, Mom, but the big kitty said I have to be mad at you and pretend to ignore you." -Mayhem