Congrats to Courtney S, who won In the Crease by Stephani Hecht! In the Crease will be released by Total-E-Bound today.
---
 Welcome to another edition of the Misadventures in Stock Photography! Today we'll meet Likes To Get Naked At Fires Guy (LTGNAFG), who is a busy, busy boy.
LTGNAFG had been praying to a
for years, hoping for his very own
– imagine his delight when he got the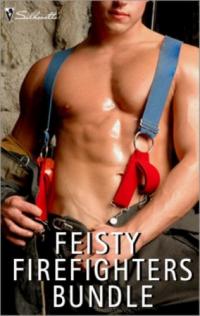 ! After he unwrapped his gift,
was to fan
and get rid of
. (I'm so treating that title as The Firefighter's Woman, Too.)
With that done, even though he knew he was
, LTGNAFG was ready to ignite the
, ready to gaze
, ready to push
past its
and turn it into a
, so charged with
that he would
.
Whew! I always feel a bit breathless after I finish writing these posts. I wonder why? 😉
---
"Wake me up when you've gotten this whole naughty boy business out of your system, Mom." -Mayhem