Congrats to Morning Glow, who won Duck! by Kim Dare! Duck! is being released today by Resplendence Publishing.
---
Many thanks to TC Blue for donating an ebook copy of her forthcoming m/m romantic suspense, A Game of Skills (The Farmingdale Gentleman's Club, Book 2)! A Game of Skills will be released by Total-E-Bound on August 16.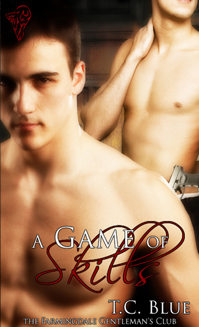 A lot of things happen within the confines of a grey-ops organisation whose services are offered to the highest bidder. Sometimes even love, though that may well be easier said than done.

The last thing Simon is expecting when his latest Game goes thoroughly wrong is to be rescued by a man he doesn't know and an oddly intelligent child, but that's exactly what happens. He's pulled from the proverbial fire by the strange duo. That would have been fine if he hadn't developed some unexpected and unwelcome attraction to the man, Morgan.

Morgan's been running for years, trying to keep his best friend Ellie's child Rico from the clutches of what he's sure is a group Rico wants no part of. Helping Simon is barely tolerable. Developing feelings for the secretive man is less so.

Between Simon's organisation, the Farmingdale Gentleman's Club, and whoever's after Rico, Morgan's pretty sure that he and Rico are screwed. When things come to a head, he has to make some hard choices, which might or might not involve Simon.

Reader Advisory: This book contains weapons, violence, medical experimentation and death. There is also a certain degree of moral flexibility in relation to a child who knows how to use guns.
Excerpt (scroll down and expand link)
Other Books
About TC
I was raised in and around Washington, DC, and therefore I don't write about politics. A two year stint as a motorcycle courier, followed by varying amounts of times spent as an office worker, server, hair dresser, retail slave, casual student, and chef have led to possessing a smattering of knowledge in many areas. A Jack of all trades and Master of none, I currently live in the suburbs outside DC, accompanied by animals and people of interest. Really.

You can visit TC at her blog.
Contest Rules
To enter, leave a comment stating that you are entering the contest. Contest closes 7 pm CDT, Friday, August 13.
If you haven't commented before, your comment will not be visible until after I moderate it. Please do not leave a second comment because your first doesn't show up! The blog gnomes will decide your comments are spam and then only luck and ritual dust bunny sacrifice will salvage your entry…
If your comment is actually an advertisement or if your CommentLuv link turns it into an advertisement, your comment will be deleted. (Most of you do not need to worry – this refers to some pretty clever comment spam.)
Winners will be selected by random number.
You must leave a valid email address in the "Email" portion of the comment form.
Please make sure that your spam filter allows email from stumblingoverchaos.com!
If a winner doesn't respond to my congratulations email within 48 hours, I will select another winner.
If you win, please respect the author's intellectual property and don't make copies of the ebook for anyone else.
This contest is open worldwide!
---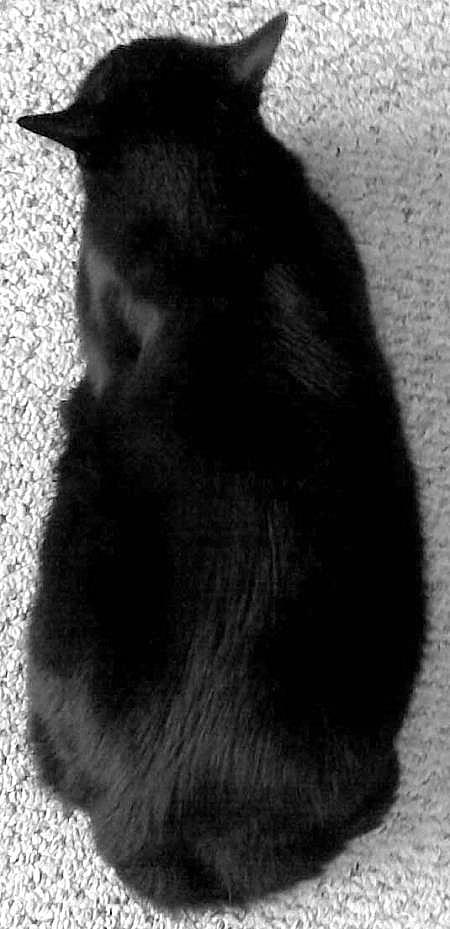 "I'll blob cat you, Mom, if you're taking my picture right now!" -Chaos
*whistles innocently*