But first, Wendy's having another contest – suggest some classic rock that she could download from the itunes store and you will be entered in a drawing for a WendyKnits sock kit. Leave your comments by midnight EDT, July 23. (Those of you familiar with my musical taste will be shocked to know that I actually made some suggestions.)
---
I recently scanned in a few pictures from the wayback before I had a digital camera and thought I'd slowly share some of them with you. Looks like 1999 was a year of travel… although some of these pictures could certainly be from 1998, since they don't have dates!
From the Art Institute of Chicago – hmm, looks like my guardian fascination isn't new, eh?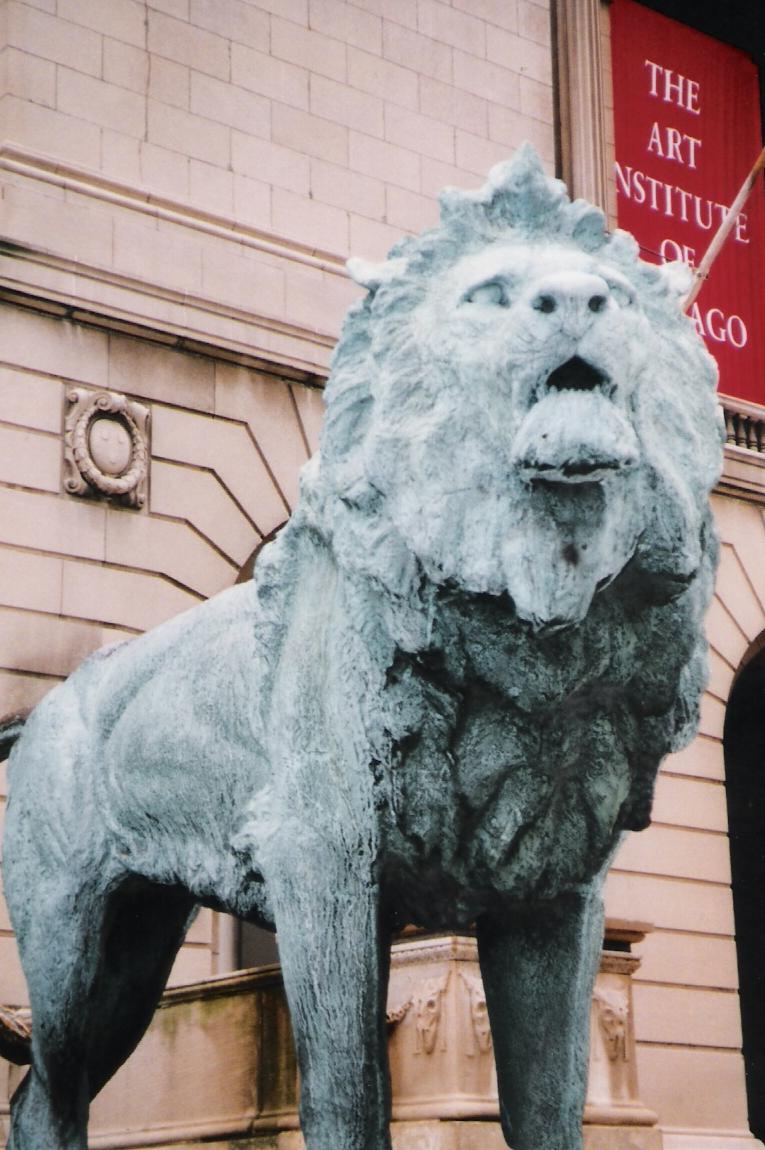 For further evidence, a Chinese dragon/Fu dog from the Peabody-Essex Museum in Salem, Massachusetts: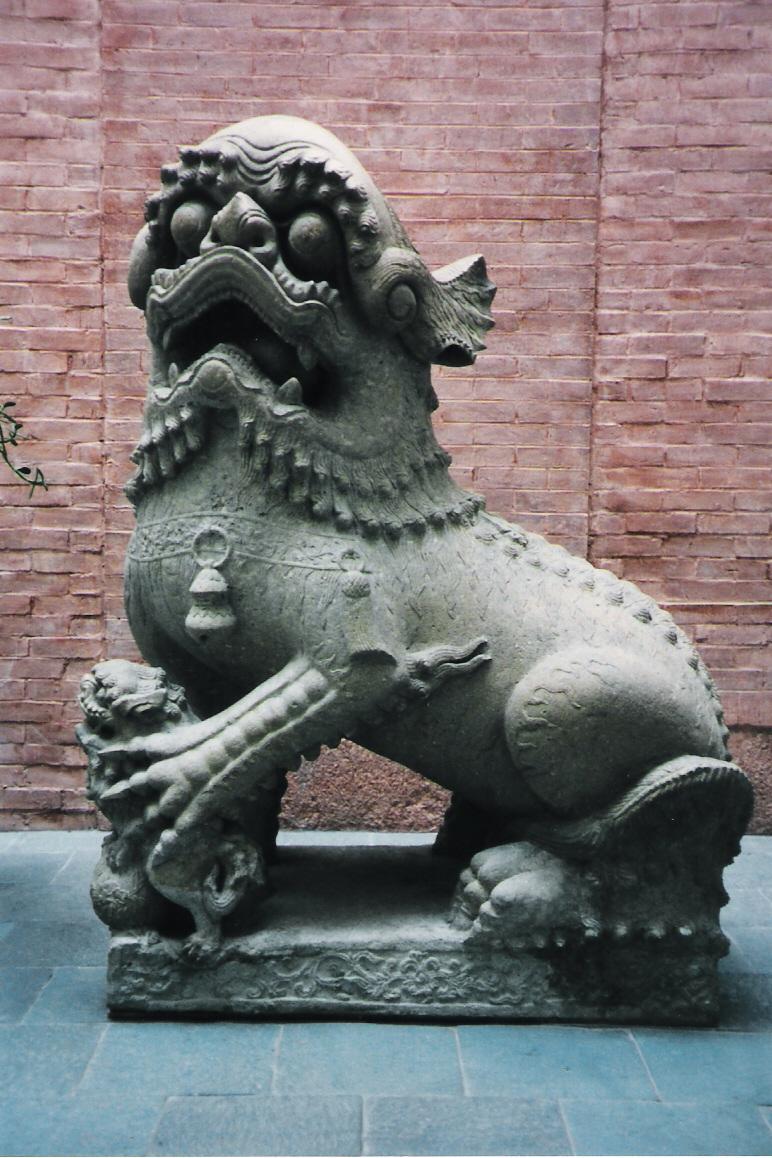 Also from Salem – I can't remember who this is a statue of, other than that it isn't a witch. Help me out here, Massachusetts peeps! Update: Thanks to the Massachusetts (and Utah) folks, I now know that this is Roger Conant, founder of Salem.
Moving right along to the other coast, a ginormous tree in Olympic National Park: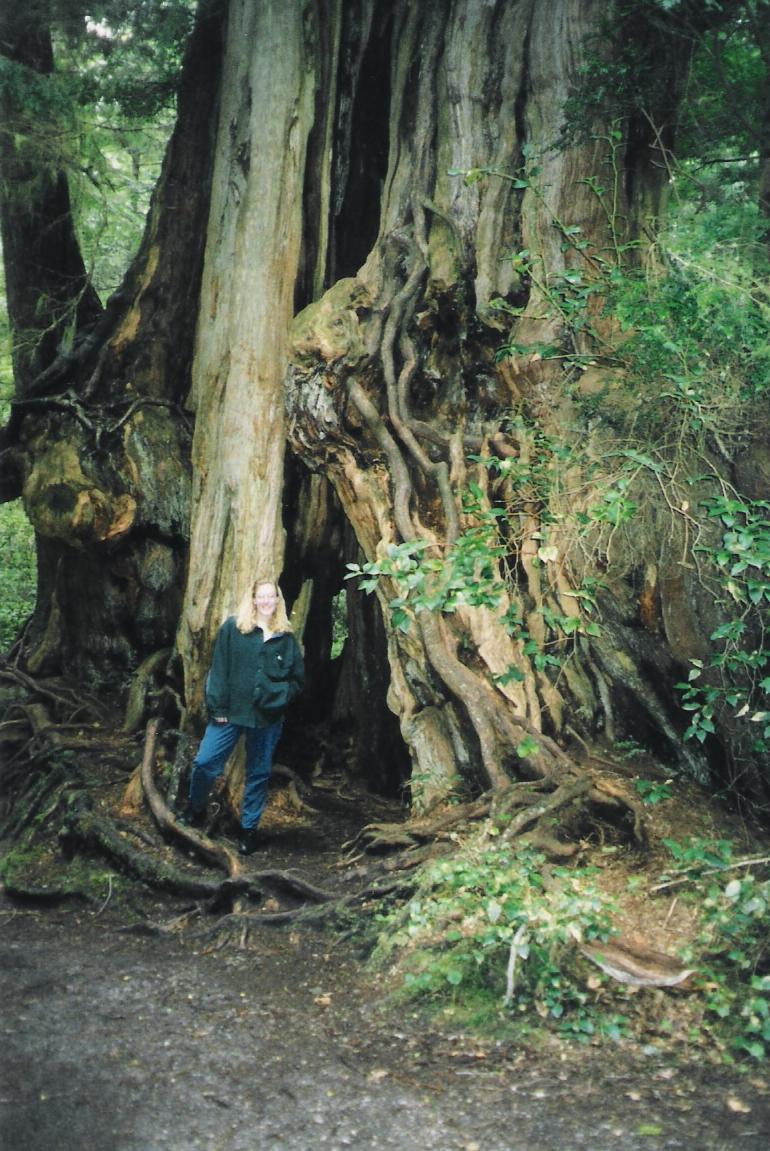 The Cherry Bank Hotel in Victoria, British Columbia, where we stayed simply because it had a rotating mermaid statue on top. Who could resist?! (Sadly, it appears to have been torn down and "boutique residences" are being built there instead.)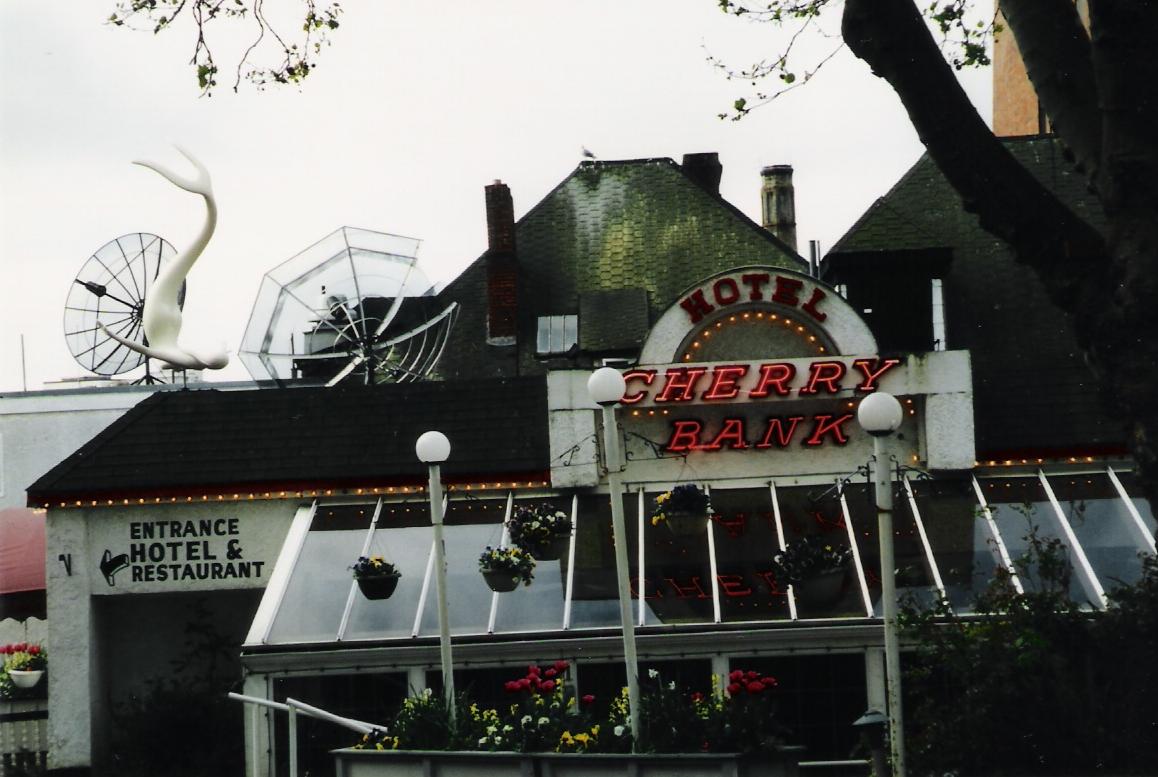 Also in British Columbia – the lovely treehouse we stayed in on Salt Spring Island. Again, who could resist? (And dang, looks like this place is closed now, too.)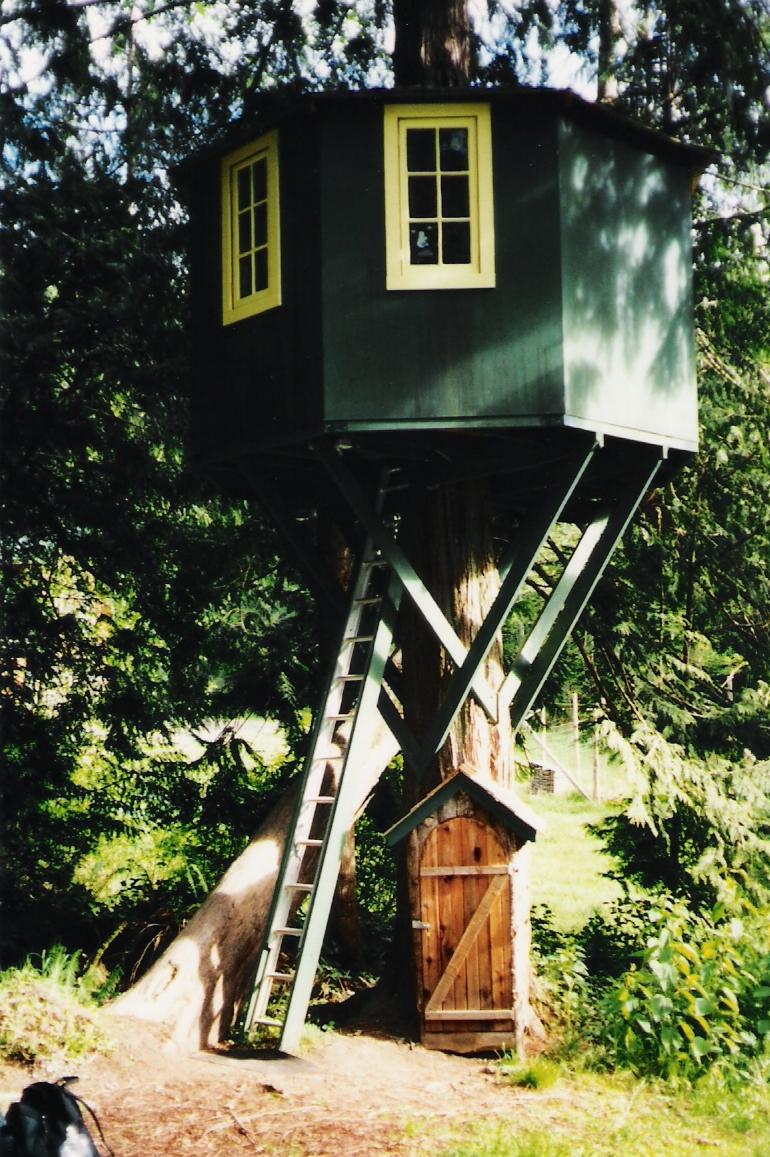 ---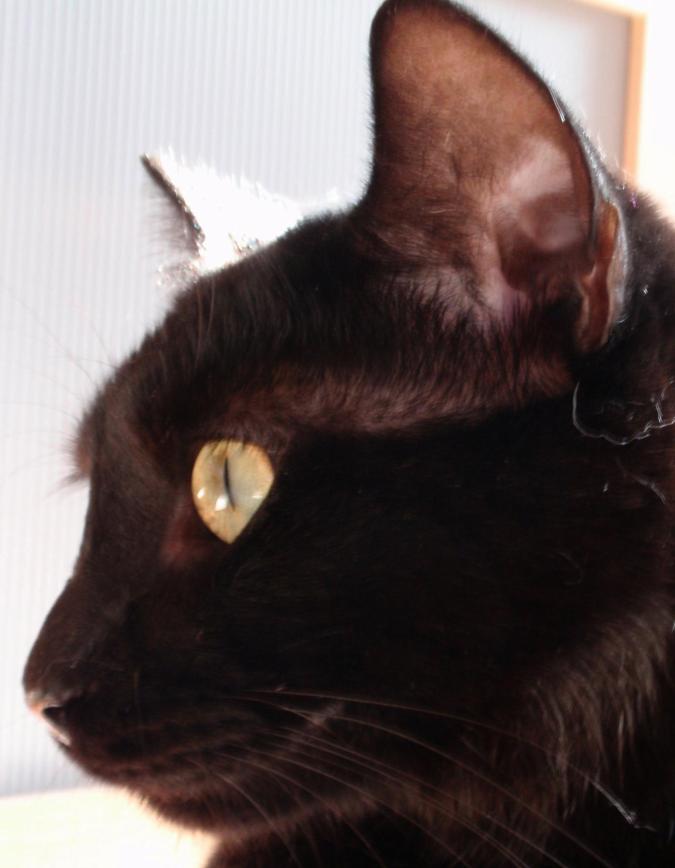 "The big kitty and I had a meeting and we decided that none of these things actually happened, since we didn't exist yet. Good thing, too, because we would've had to be mad that you left us for so long." -Mayhem