By popular outcry (and because I'm still not exactly sure where my tree identification books are), here are several pictures of the type of trees I was mentioning. Click to embiggen.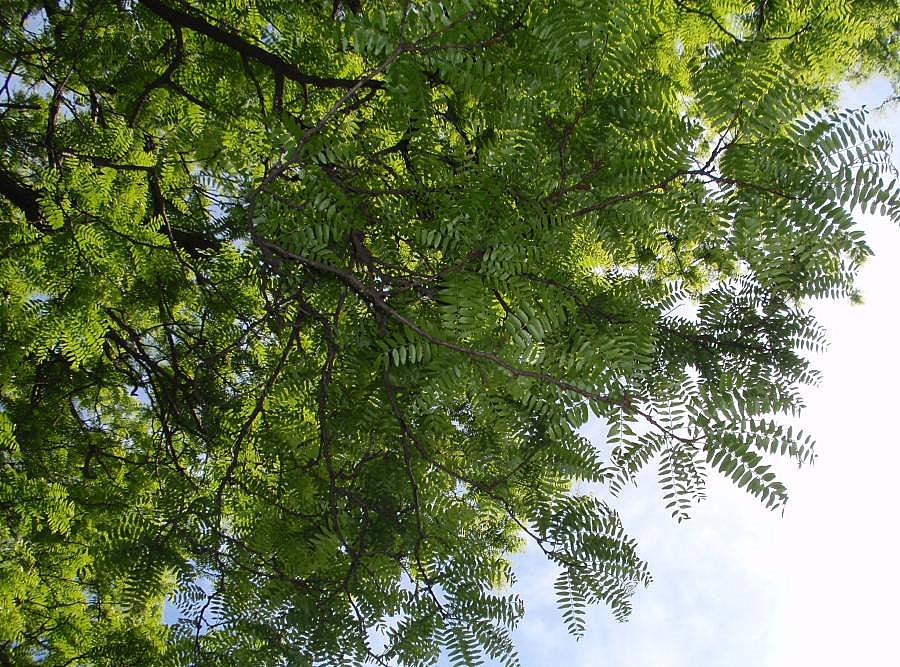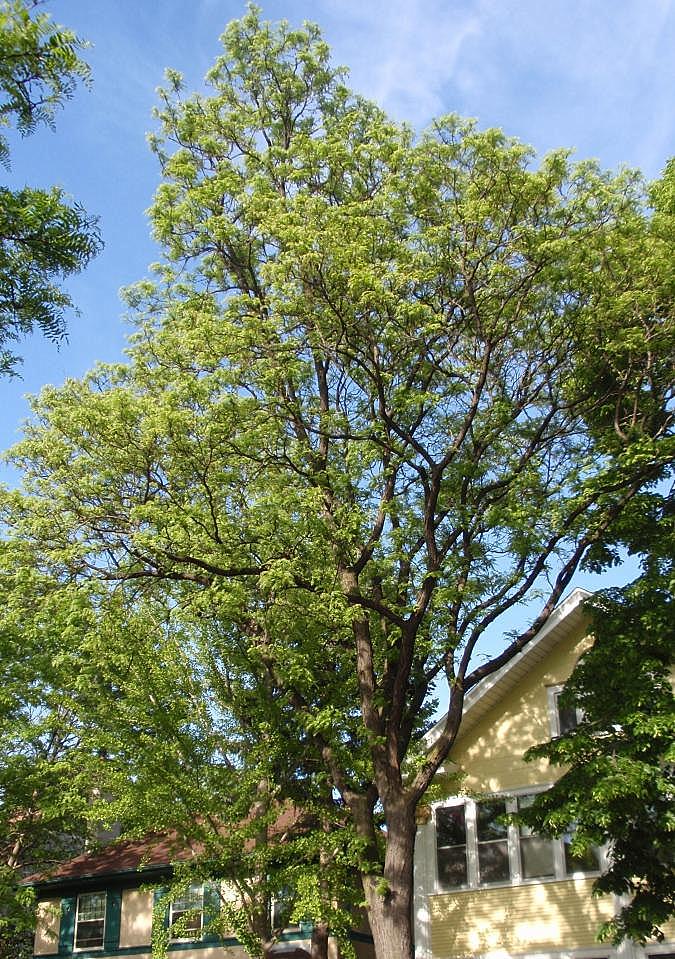 I know, I know, probably the first person who comments will know what they are and will mock me for all eternity. (And I'll probably slap my forehead and mutter, "D'oh," when I find out what it is.) Edited: I believe it's a thornless cultivar of honey locust. Thanks to everyone who had tree suggestions!
Curious about the title? Tuesday's post evoked the following comment:
I would never have guessed a forestry degree. However, if you contact the city arborist, they will tell you. At least they will in St. Paul. Then they add that they know you illegally planted flowering crabs on the boulevard. However, the cultivar was an excellent choice.
*ahem*
Some other pictures from my neighborhood… O noes! A dead tinsel tree!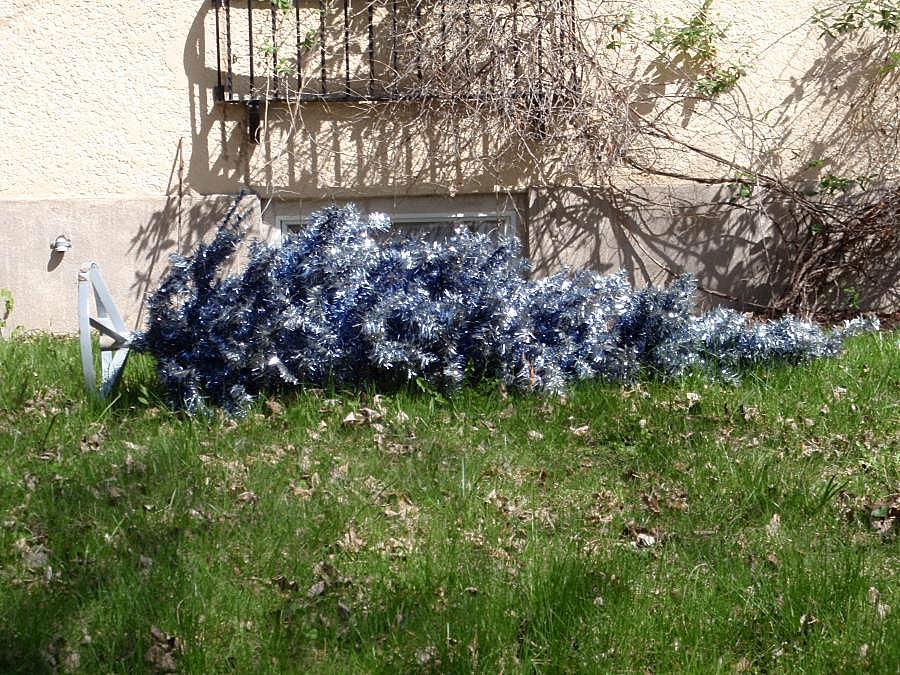 *blink blink*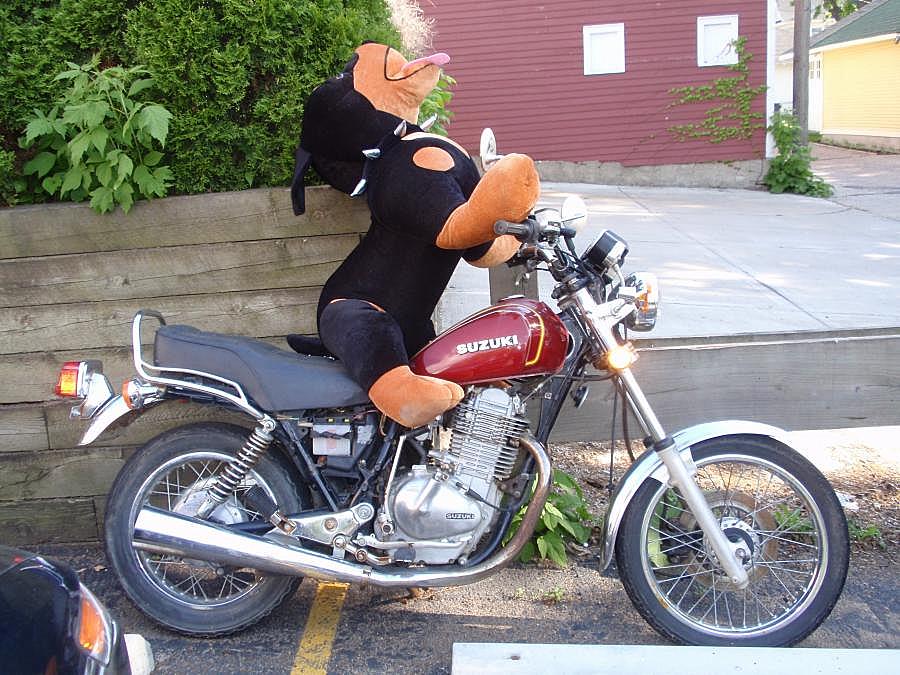 Definitely click to embiggen.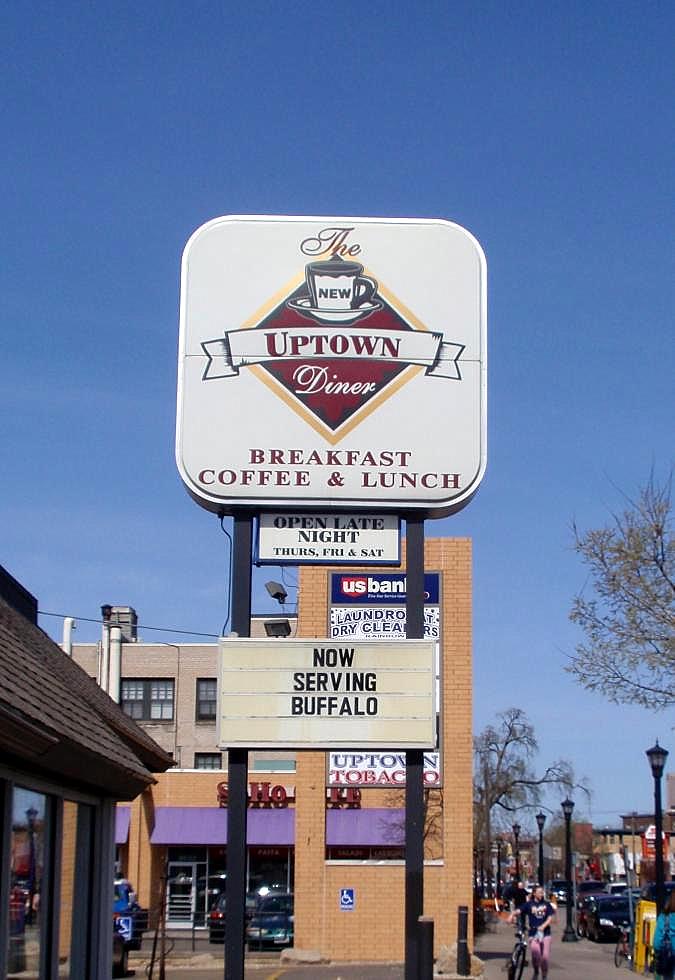 Every time I pass that sign, I'm tempted to look in the window to find out how buffalo manage to sit in the diner's booths…
---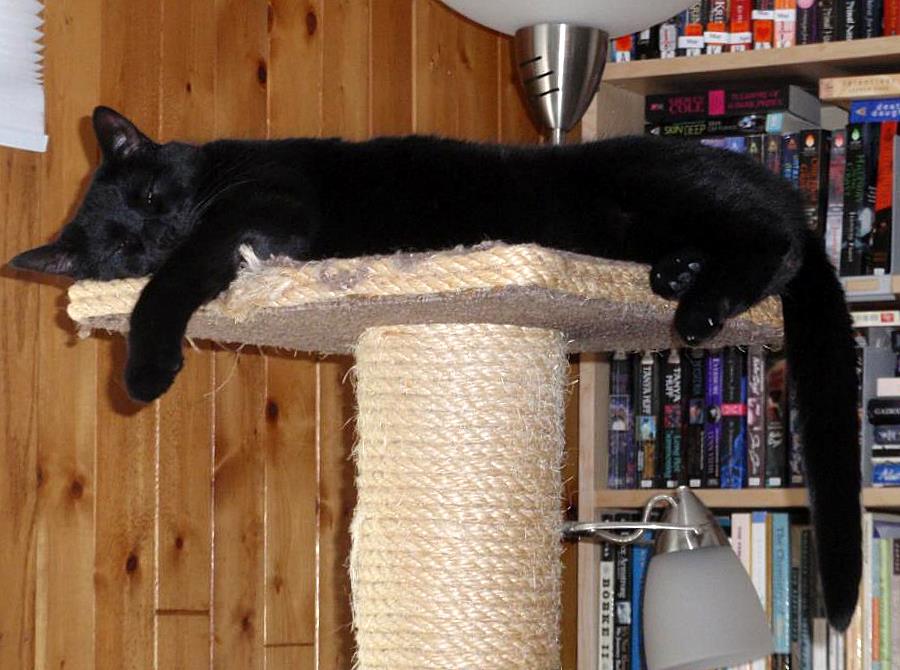 "…zzzzzzzzzzzz…" -Mayhem