Contests
Books & Reading
Ebooks
Minnesota
Learn, Do, Make, Think

LOL
Awwww
Reading Update

The Angel of 13th Street by Eden Winters. ebook. Very good m/m romance about a bar owner and former rentboy who, with help, turned his life around and now helps other young men get off the street and out of the life… and then one of his rescues really starts to get to him.

Valentine Wish by Eden Winters. ebook short. Like The Boy Under the Bridge, this was another good spinoff from The Wish. In this short m/m romance, Anton's out with his friends and employers, celebrating his Valentine's Day birthday. Will he be going home alone again, or will he get his birthday wish?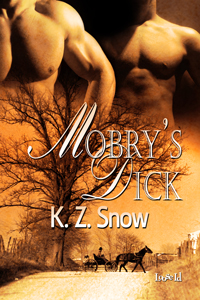 Mobry's Dick by K.Z. Snow. ebook. Very good paranormal romance about guy who purchases an extremely mysterious object at a flea market and is not prepared for all of the interest it generates.

Handcuffs and Leather (Rawlings Men, Book 1) by Kim Dare. ebook. Very good kinky m/m romance about a constable who was briefly held prisoner and has to talk to a psychiatrist about the experience – the same psychiatrist he's been dreaming of submitting to.

Lessons in Mastery 1-3: Under Control, Under Restraint, and Under Fire by Laine Williams. ebook shorts. Good m/m romances about a nurse, abused in the past, whose cop lover isn't quite comfortable with exercising his dominance. Each of these books focuses on a critical life/relationship event.

Pool Hall Green by Sara Bell. ebook. Very good m/m romance about a former pool player whose white trash family kicked him out when he came out, yet keeps calling him to clean up their expensive messes… and he does.

Be the Air for You by T.A. Chase. ebook. So-so m/m romance about a rock star and his best friend, who he's loved for 20 years but done nothing about. Is it time to change that? This just seemed to have a theme or two too many, and I never got emotionally invested.

Never Let Go by Jourdan Lane. ebook short. Decent short m/m romance about a writer who got tired of being the backup lay for his friend, a porn photographer, and kicked the guy to the curb six months ago.

What the Heart Wants by Cassidy Ryan. ebook short. Ok m/m romance about a guy who takes his cat Hellion to the vet and discovers that the vet is the guy he once loved… and left without a word.

Acquisitions and Mergers by Lucius Parhelion. ebook short. Ok m/m romance that I think was set in the 1950s (although I'm not sure it was ever stated). Anyway, it's about two friends, one gay, one straight (and a widower), who own a company that's in the process of being acquired. The story was fine, but for some reason the style kept me distanced from the whole thing.

Secret Skin by Sean Michael. ebook short. This ok short m/m encounter features Dal and Dillon from Secrets, Skin and Leather.

Nine-tenths of the Law by L.A. Witt. ebook. Very good m/m romance about two guys who start seeing each other after they discover they both had the same boyfriend… and neither was aware of the other. When something has such a messed up beginning, does it have a chance?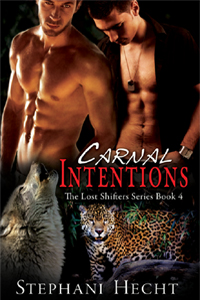 Carnal Intentions (Lost Shifters, Book 4) by Stephani Hecht. ebook. This was a good m/m paranormal about the continuing search for the jaguar shifter brothers who were kidnapped when they were very young. But I did realize that there's only one more lost shifter in the immediate family this series has been about… will the next book be the last one?! There are still multiple unmated siblings…

Nothing But Trouble by Rachel Gibson. Not an ebook, not m/m. 🙂 Ok addition to Gibson's books about the Seattle Chinooks hockey team. This was about the embittered and difficult former team captain, who won't ever be able to play hockey again, and the actress the team hires in lieu of a home health care assistant (since the health care assistants never last longer than an hour).
---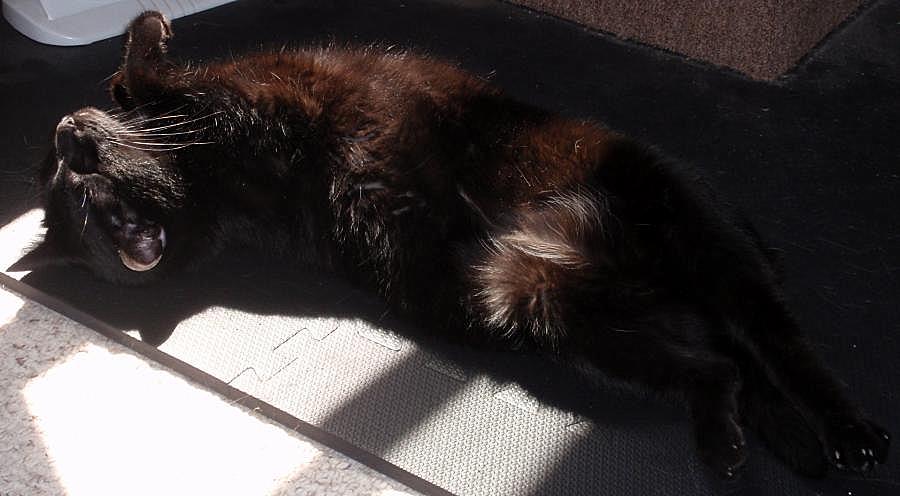 *sunbeam blissout* -Chaos