Ali is having another Summer Knitting Goals Contest this year! Post your goals and leave Ali a comment with the link to your goals by midnight CDT, June 20, if you'd like to be entered in a drawing to win enough Blue Sky Alpacas Skinny Dyed Cotton to make a cute short-sleeved sweater. You know I'm not doing this one, right, Marina? Because the minute I make a list of goals, I'm destined to not accomplish any of them.
If you're interested in winning a Stuff on My Cat prize package, follow the contest rules and enter by June 15.
Reading Update
Industrial Magic, Haunted, Broken, and No Humans Involved (Women of the Otherworld, Books 4-7) by Kelley Armstrong. This is a really, really good paranormal series. Highly recommended.
On the Prowl. Last time I simply read the short story by Patricia Briggs (highly recommended for fans of her Mercy Thompson series, since it sounds like the short story in this book is a prequel to Briggs' next novel). This time, I also read and enjoyed the stories by Eileen Wilks and Karen Chance. Couldn't get into the story by "Sunny."
Dark Need and Night Lost (The Darkyn, Books 3-4) by Lynn Viehl. Still not completely sure about this series. I keep reading 'em, but I'm not totally into them.
Blood Brothers (Sign of the Seven Trilogy, Book 1) by Nora Roberts. Each of Roberts' trilogies, including this one, is somewhat formulaic – but she's a good writer, so I keep reading.
The Scot, the Witch and the Wardrobe (Accidental Witch Trilogy, Book 3) by Annette Blair. While the two previous books in this trilogy were cute and fluffy, this one was was so clichéd that it was painful to read. This and the next book (Sex and the Psychic Witch (Triplet Witch Trilogy, Book 1) read as if they were written by a completely different author than the first books.
---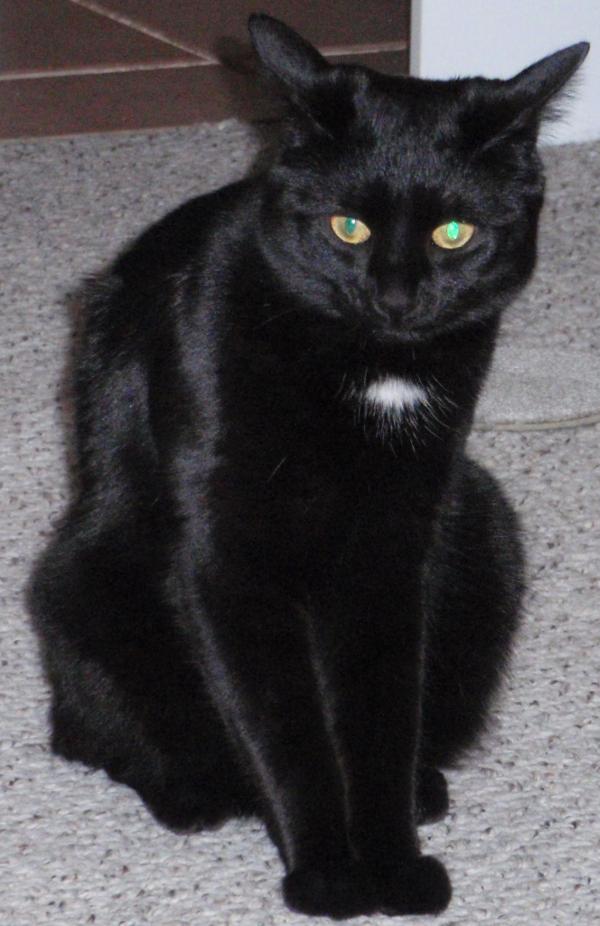 "Sheesh, enough with the thunder and lightning and wind and hail and rain! My nerves are shot." -Mayhem
Here's hoping for a fun and storm free weekend for everyone!