Wendy's giving away a cute green iPod Shuffle. To enter the contest, leave her a comment with a summer-themed haiku by midnight EDT, May 29.
---
On Saturday, Jeanne and I headed out to Deb's to do a bit of dyeing. (Check out Deb's pictures, too, including one of me.)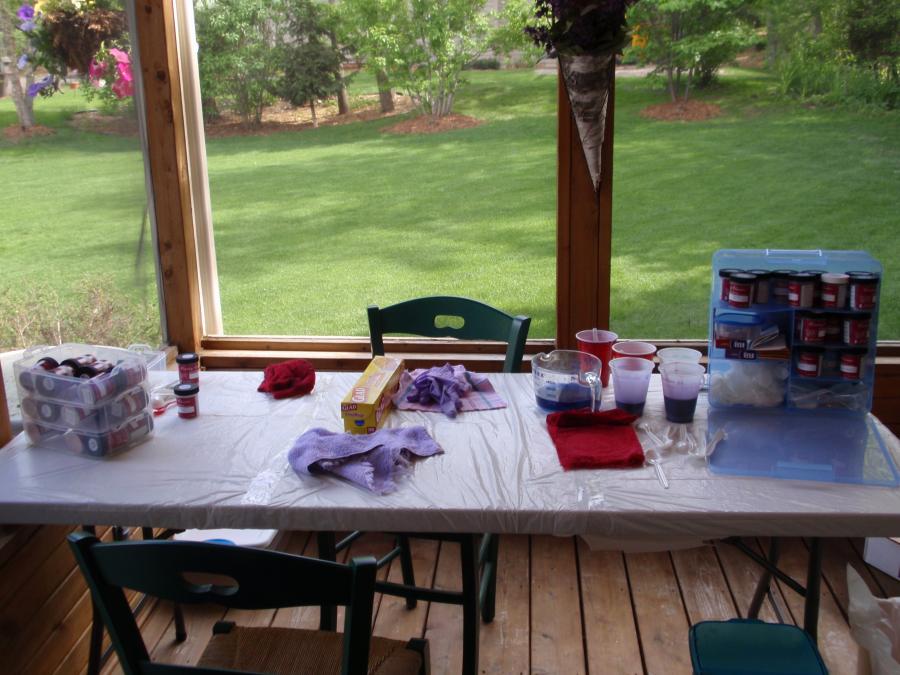 Excuse the blurry pictures – sometimes I swear that the "anti-shake" feature on the camera introduces as much blur as it prevents… Probably it's just me! Anyway, here's Jeanne working on the last skein of the day.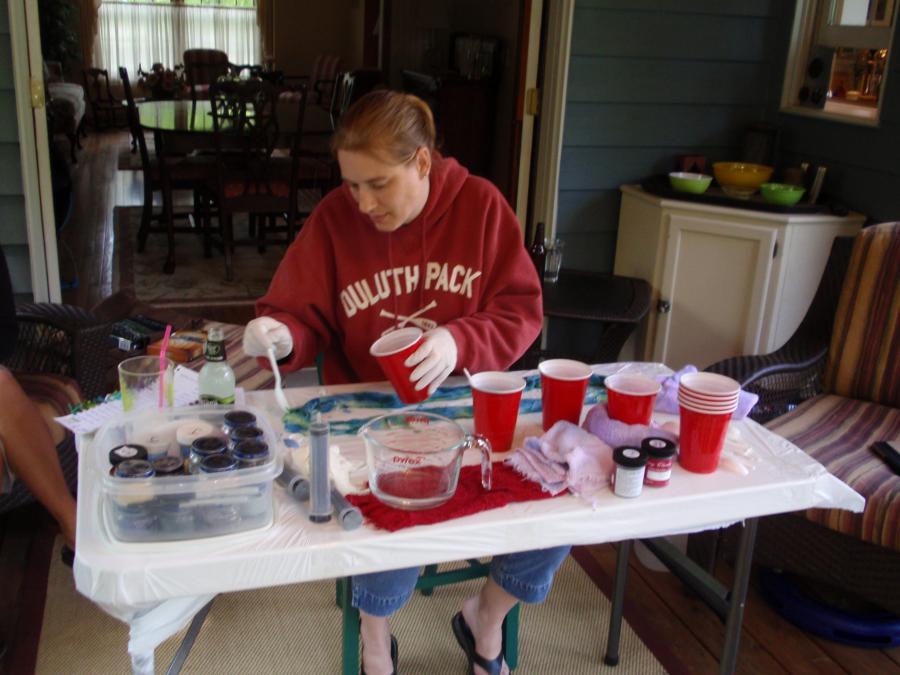 Deb and Holli relaxing…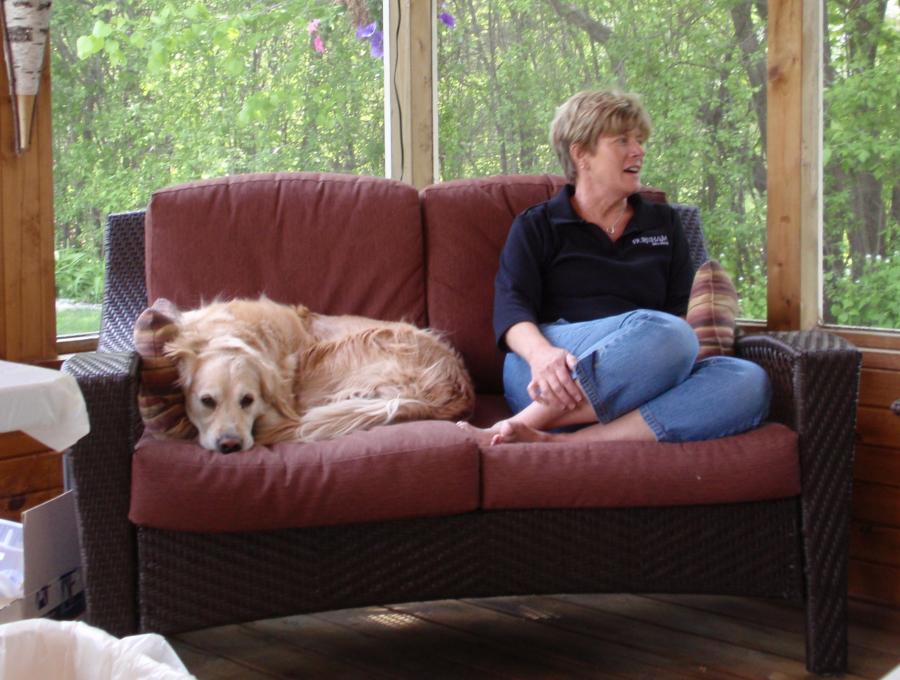 And our finished products. Care to guess which two skeins I dyed?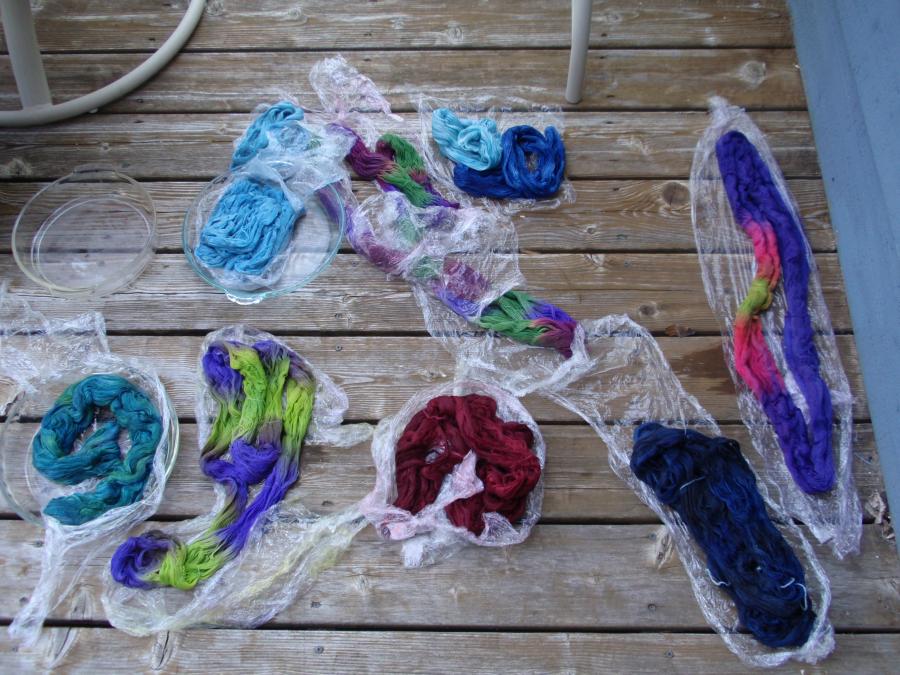 Were you right? 🙂
As you can tell from the pictures, Saturday was nicely sunny – but it was only in the low 60s. Still, this is much better than last year, when we had our air conditioners on by mid-May!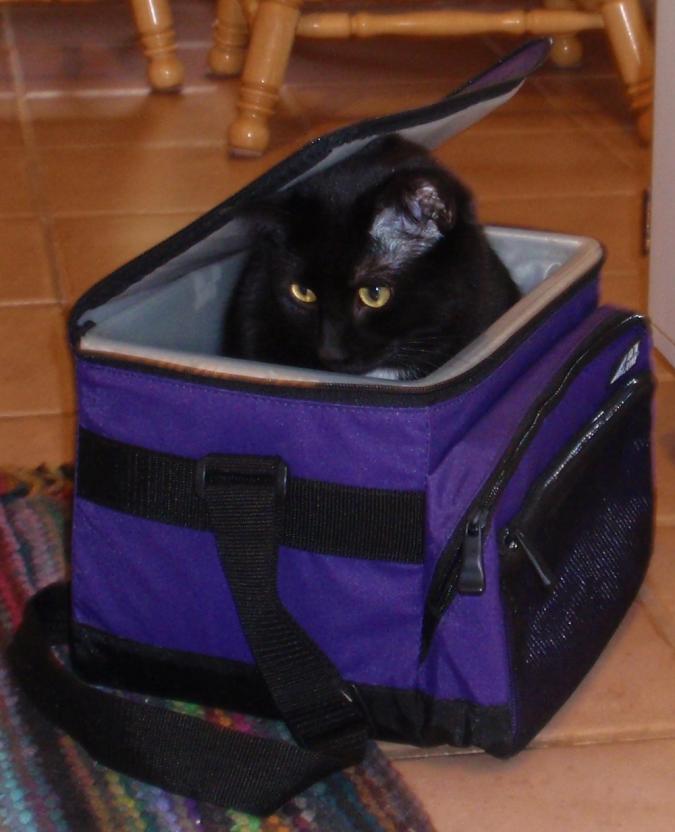 "Shhh… maybe Mom won't notice me in the cooler and I'll get to visit Sammy and Tig and check out their 'Cat Wheel o' Fun!'" -Mayhem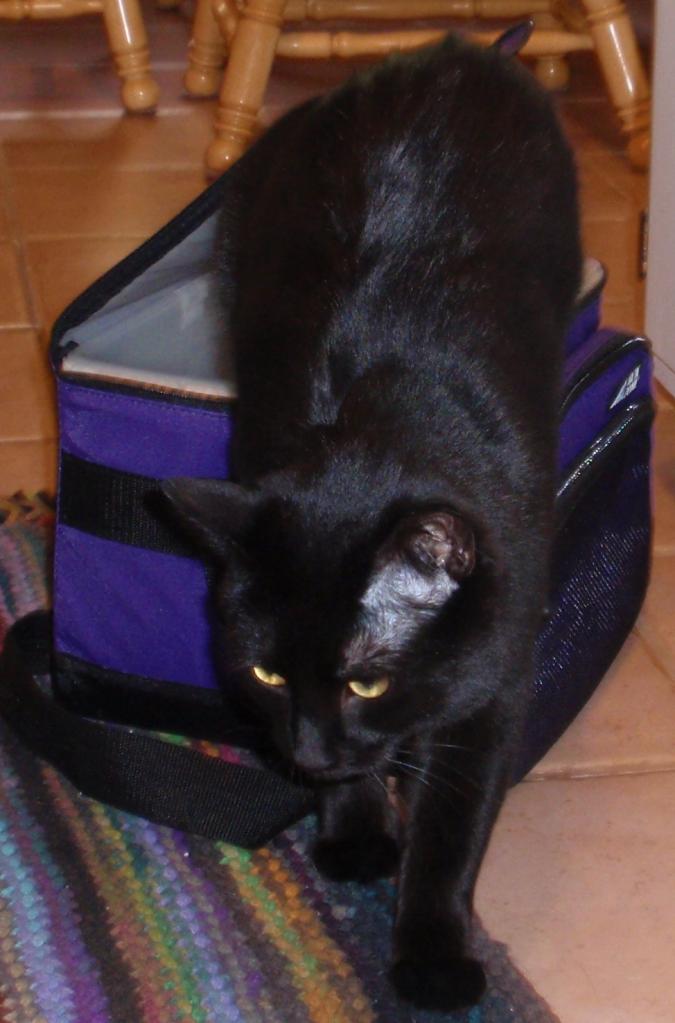 "What do you mean, there's not room for the sorbet with me in the cooler?! How could you even tell I was there? Hmph. You never let me have any fun." -Mayhem