Nicole's hosting her Second Annual Bookwyrm's Birthday Blog Bash! She'll be offering three prizes: one each in the categories of knitting, reading, and writing. To get more details and participate, head on over by May 21.
---
Ok, since I decided that the bibs must go in the mail today, I stayed up way too late in order to finish knitting the second bib. As part of that, I sacrificed the time I was planning to use to write a witty, insightful post for y'all… not buying it? Darn it. (Yeah, I can wait for the snarky commentary to die down.)
Um… Look! Over there! The kitties gave me a Mother's Day card! Wasn't that sweet?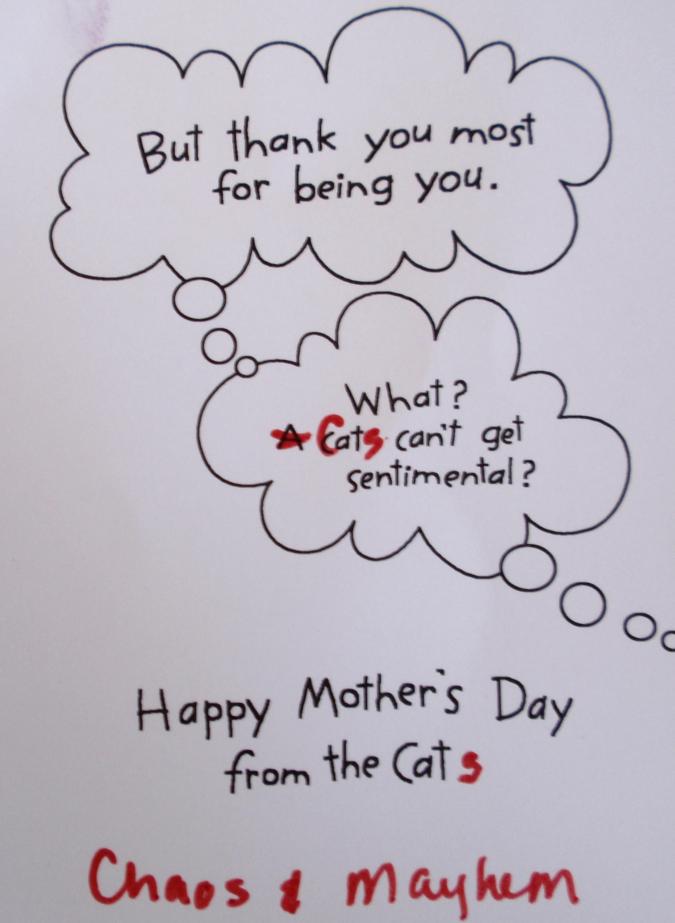 There were a lot of smudgy footprints on the envelope, so I'm sure it's authentic. 😉
"Of course it is! Love you, Mom!" *purr purr purr* -Chaos
I hope everyone has a great weekend!