The play Stitch, Bitch n' Die was great fun Friday night! Apparently the playwrite's spouse is actually a knitter, so there were many knitting "in jokes." Although Saturday night was the last show of this run, rumor has it there might be another run in the future. I didn't take a single photo Friday night – understandable at the play, true, but not even after the show as Jeanne and I were walking around Uptown in search of food that didn't require an hour's wait. (Good ol' Chipotle…)
I took many more pictures Saturday night when Jess and I went to First Avenue to see Cloud Cult.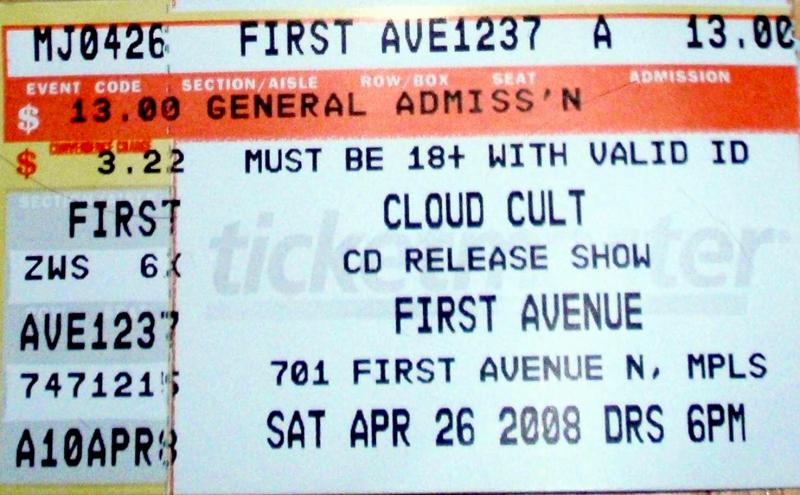 I've been to a lot of shows at First Ave over the past 20 years, but these are the first pictures I've ever taken there. (Thank you, blogging, for giving me the excuse.) First Avenue from the front…
and the side – each star contains the name of someone who's performed there (and there are more stars on the Seventh Street side of the building).
I've always wanted to take a picture of the stall with a view! 🙂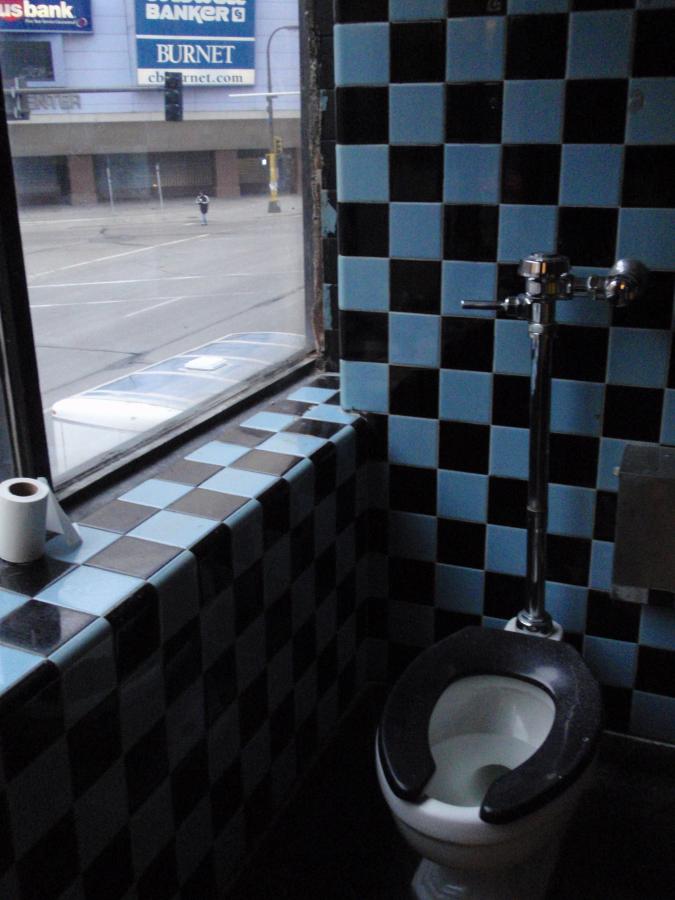 I took some pictures of Cloud Cult while they were onstage and, considering the shooting conditions, was actually pleased with a few of the shots. (Yes, two of the band members were painting pictures to be sold after the show.)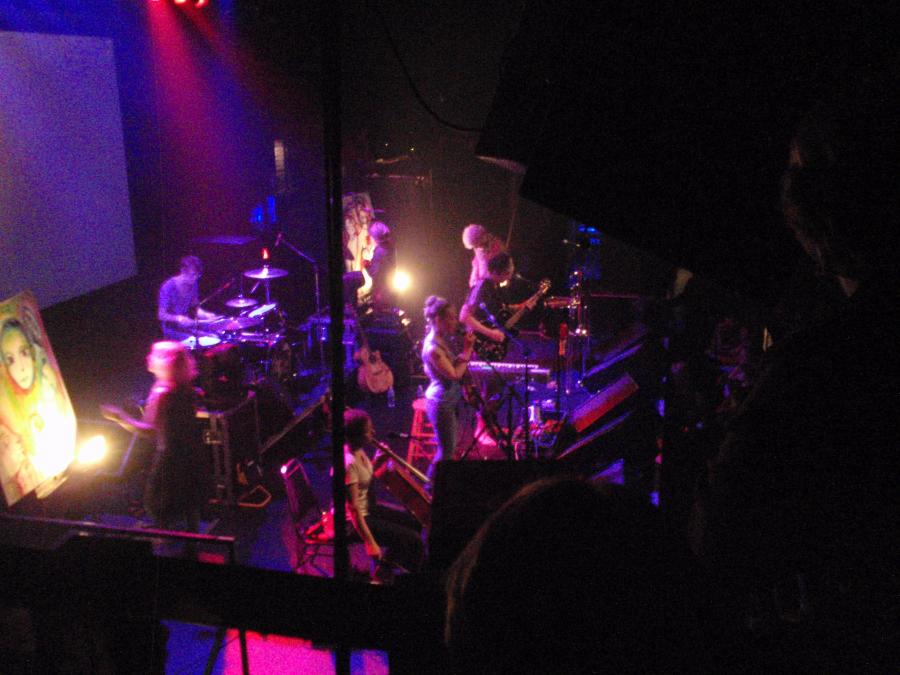 Alas, I didn't take any pictures of the extremely drunk couple who leaned against Jess so they wouldn't fall over while groping each other… I doubt it would have fazed them!
As we were leaving, I noticed this star and remembered what a great show Pere Ubu put on when I saw them 15 years ago.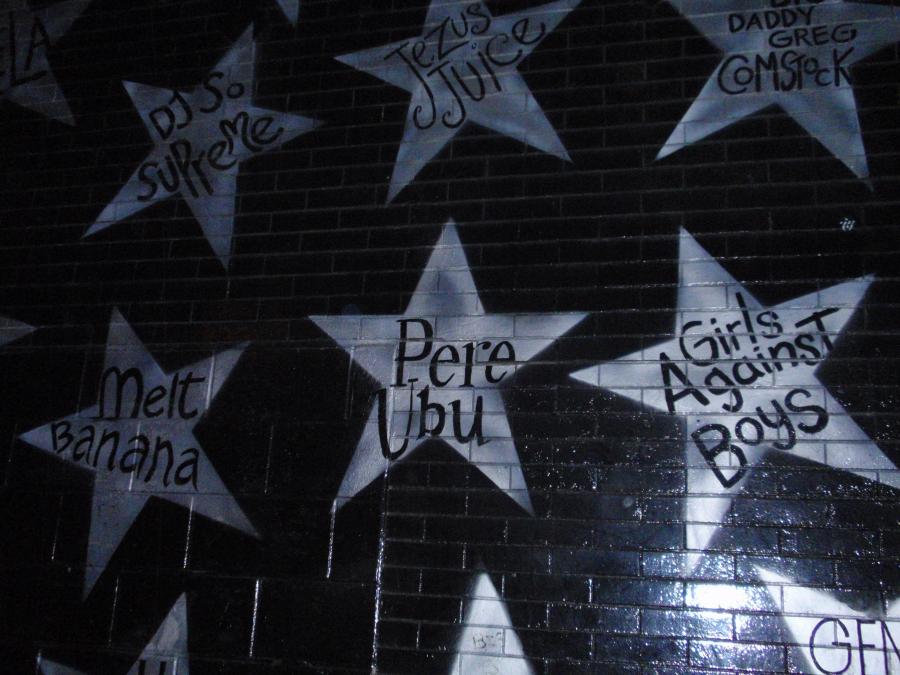 Here are a few more stars – out of these, I've only seen Son Volt.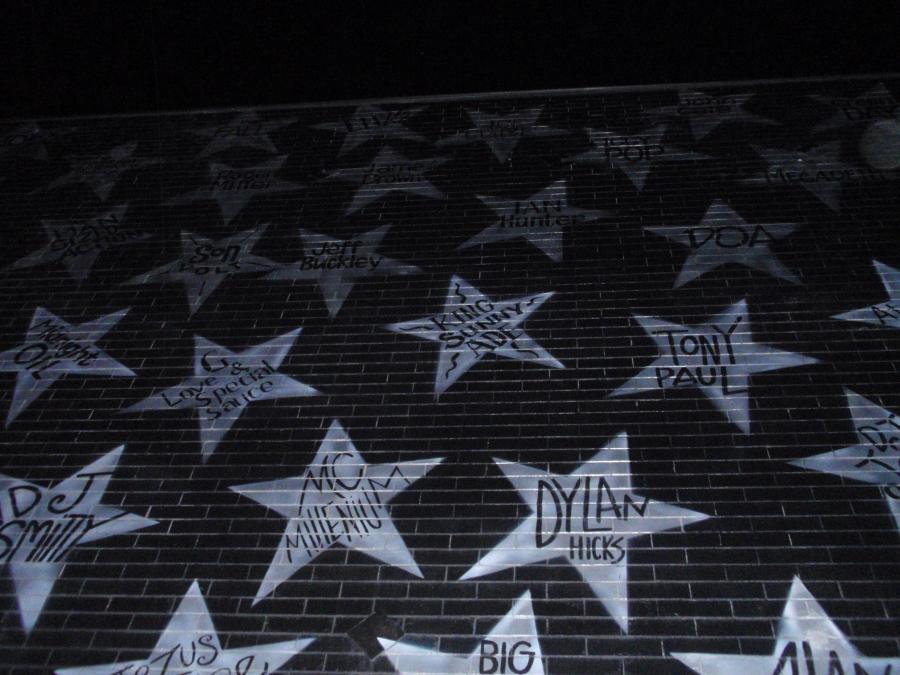 And, finally, First Avenue from the back as we were heading into the parking garage.
Poor sleepy kitties – they're as unused to this nightlife as am I!
"Glad you made it home safe, Mom. I was really wor…. zzzzzzz…" -Chaos