What with MagKnits being removed yesterday, I made a new page for my Kureyon-Chan felted bag pattern. I've updated the link in the sidebar and Ravelry should be updated soon.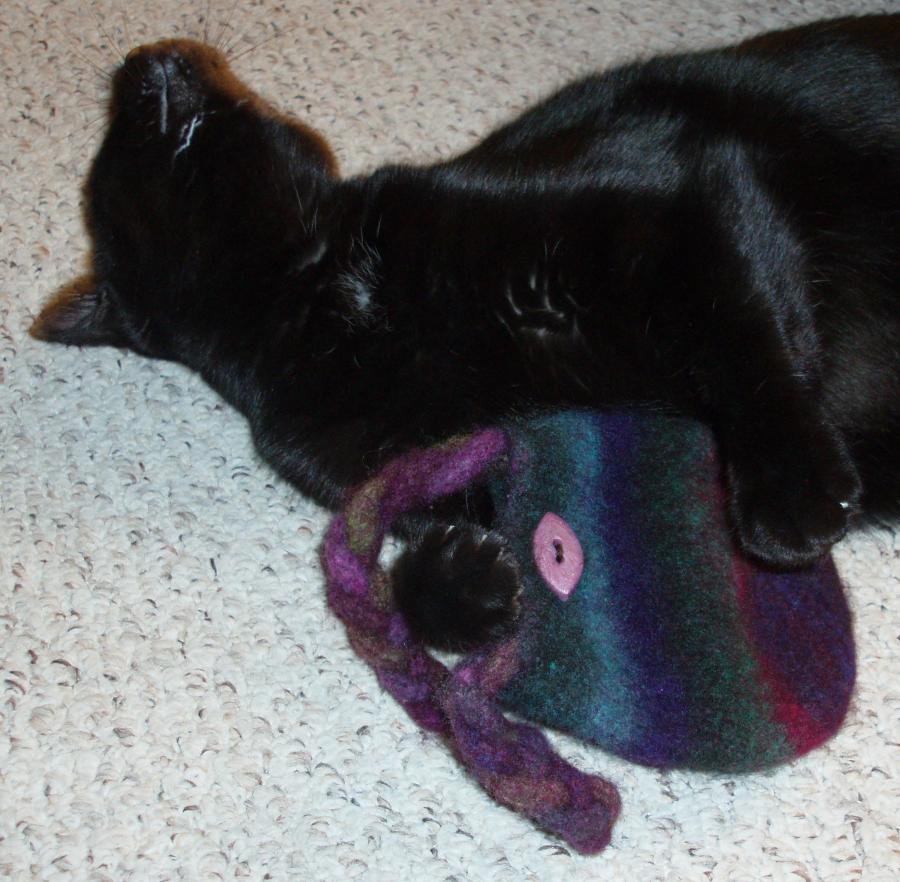 "Dah-links! Don't you think I look simply smashing with this bag?" -Chaos
Work totally ate my brain yesterday (I blame the meeting that was scheduled for one hour but stretched to three). I think the most amusing thing that happened yesterday was when the windshield replacement company arrived to replace my car's windshield and their van had… a broken windshield.
Hmm, it's been a while since we had a recipe around here, hasn't it? Here's the world's easiest peanut butter cookie recipe, which also happens to be gluten-free (as long as you use crumb-free peanut butter):
Peanut Butter Cookies
1 cup peanut butter
1 cup sugar if using unsweetened peanut butter, or 1/2-2/3 cup if using sweetened pb
1 egg
chocolate chips (optional)
Mix ingredients. Drop by spoonfuls on to cookie sheet and press flat with a fork. Bake at 350F for 10 minutes. Do not overbake! Let the cookies cool for a few minutes on the cookie sheet before you try to remove them.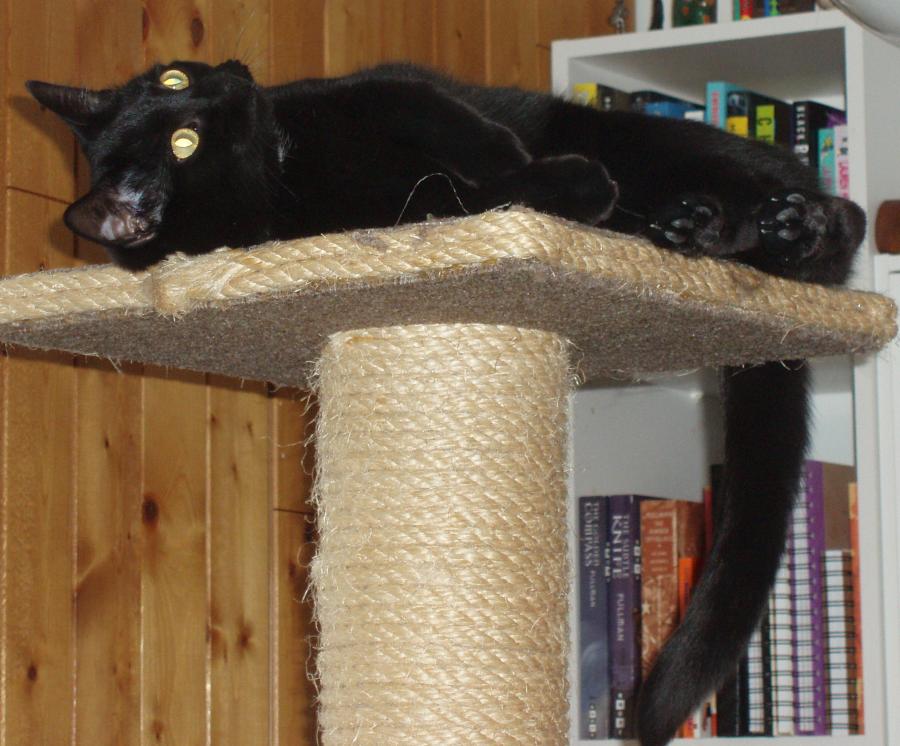 "Yes, Ceiling Cat? I am to go forth and spread the word? And the word is… supercalifragilisticexpialidocious? Ummmmm… could you write that down for me, please? 'K thx, bye." -Mayhem