Grumperina's giving away two skeins of the Lorna's Laces Grumperina colorway – leave her a comment before 11:59 pm EDT, April 8 (aka today), to be included in the drawing.
Check out the Third Annual Movie-Plot Threat Contest. Entries are due by May 1. Last year's winner got a $50 Amazon gift certificate and signed copies of Bruce Schneier's books
Kmkat nicely sums up my feelings about the brief bout of snow we had yesterday morning. Hmph.
Knitting Update
On Sunday, I finished a pair of socks you didn't know I was knitting. 🙂 These were started March 11. The pattern is Elegance, from Sockamania. The yarn is ALWO Strumpfwolle, which I begged off of Jane after she decided she didn't like the colorway (06). Jane, how many stitches were you using when it was pooling like that?! I really like the effect I got at 72 stitches on 2mm needles (around 8 stitches/inch).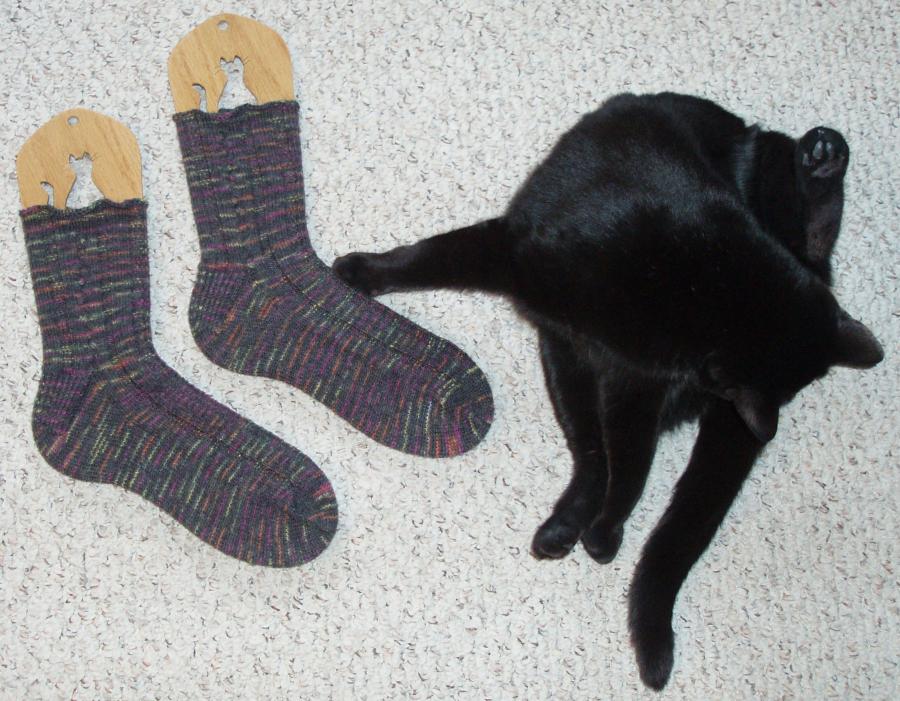 "Mayhem!! I'm trying to take pictures of my socks! Not the time or place for a bath!" -me
*groom groom groom* -Mayhem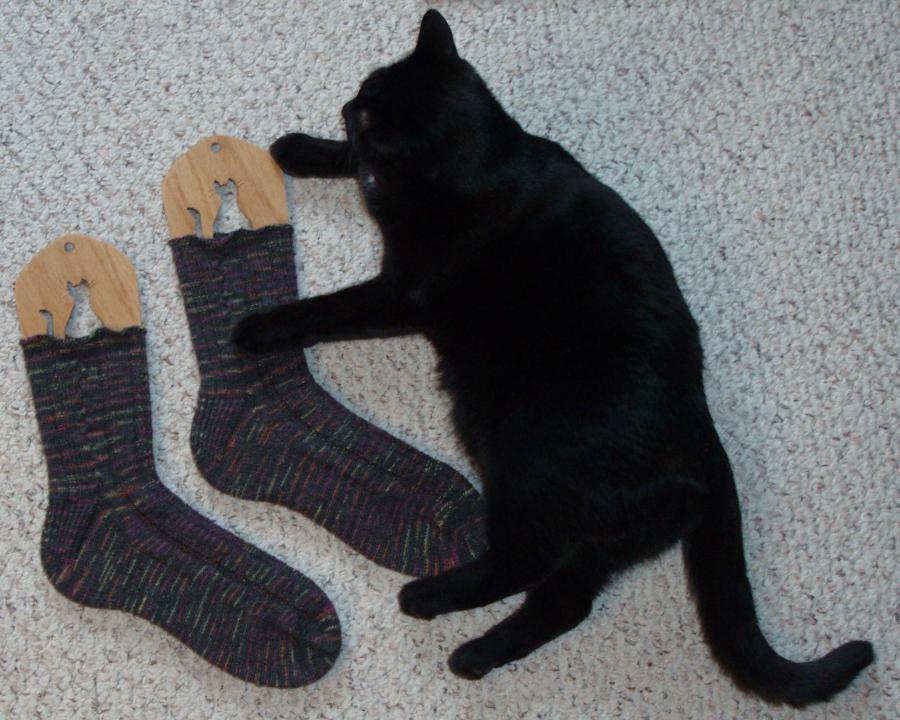 "Sheesh, simmer down there, Mom. Um… you aren't going to use that picture, right?" -Mayhem
"Hee hee hee. Of course not, sweetie. Hee hee hee." -me