– Simon & Garfunkel, At the Zoo
On Saturday, I went to the Minnesota Zoo with some friends and their kids. Right away, I ran into Catherine of Yogurt & Granola – knitbloggers are everywhere!
Here are some of the better animal photos I got, starting with a very active red panda.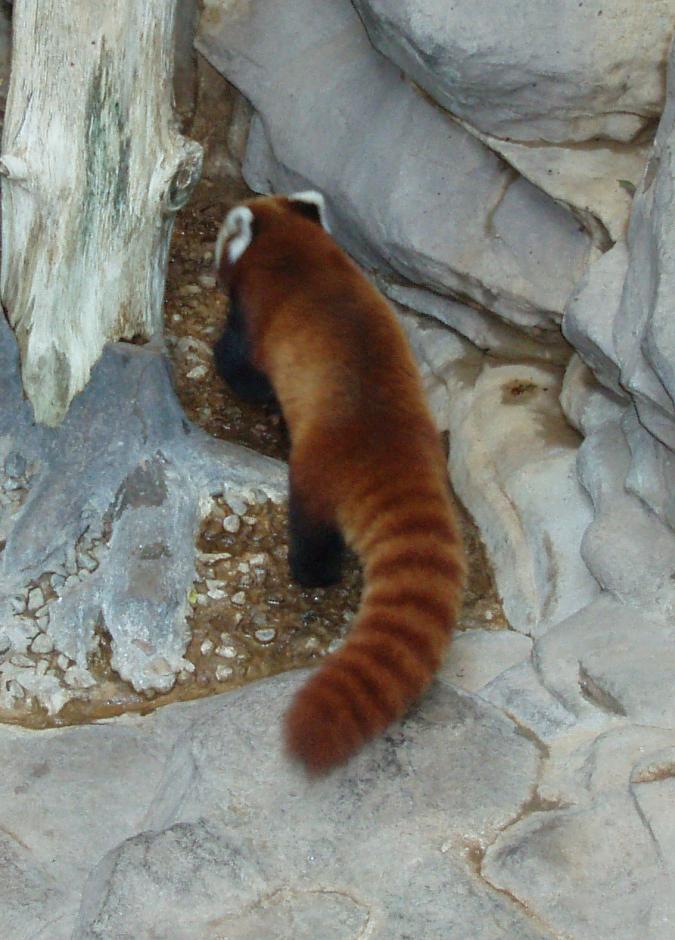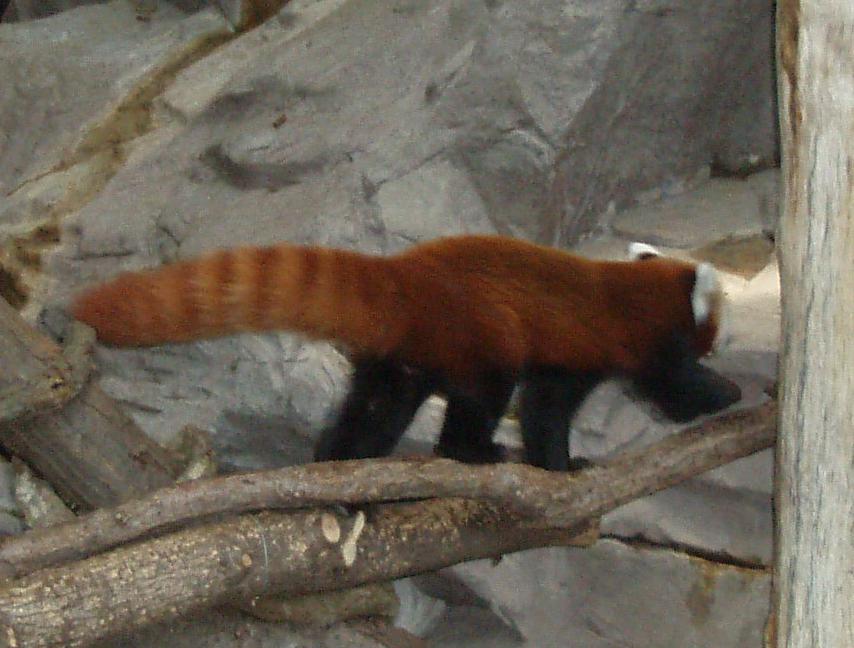 This tiger never got close enough for a really good picture, alas.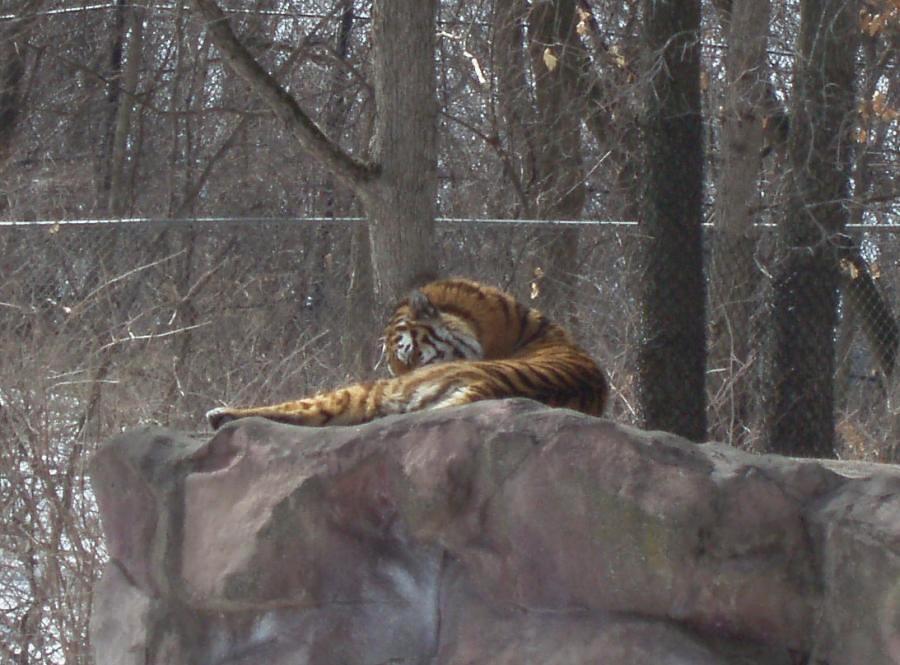 The zoo has lots of native Minnesota animals, such as coyotes.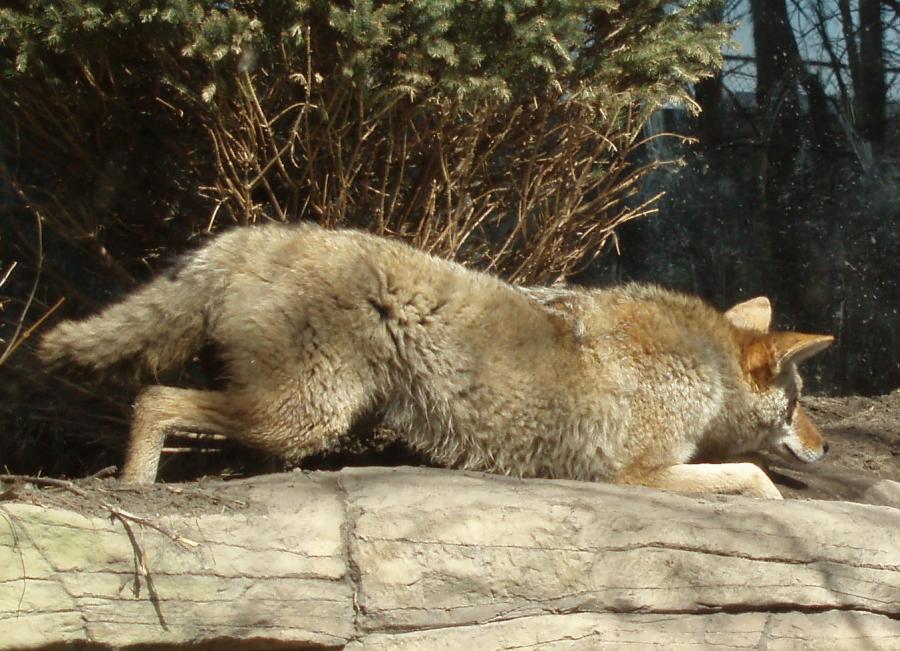 That coyote was getting ready to pounce on another coyote – doesn't he just look like he's up to no good?!
I interrupted this otter in the midst of cleaning its tummy.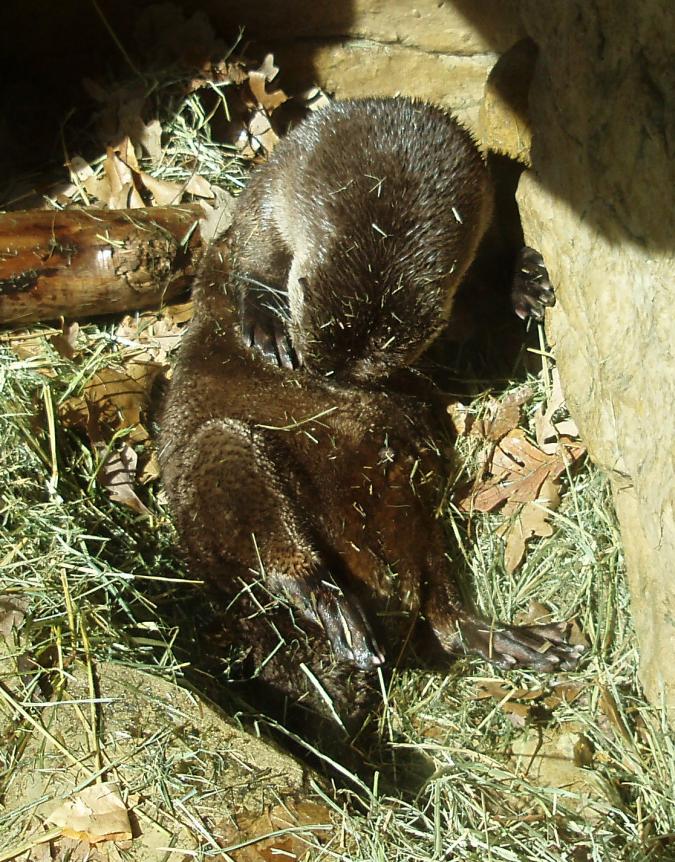 Not a lot of open water yet for the swans.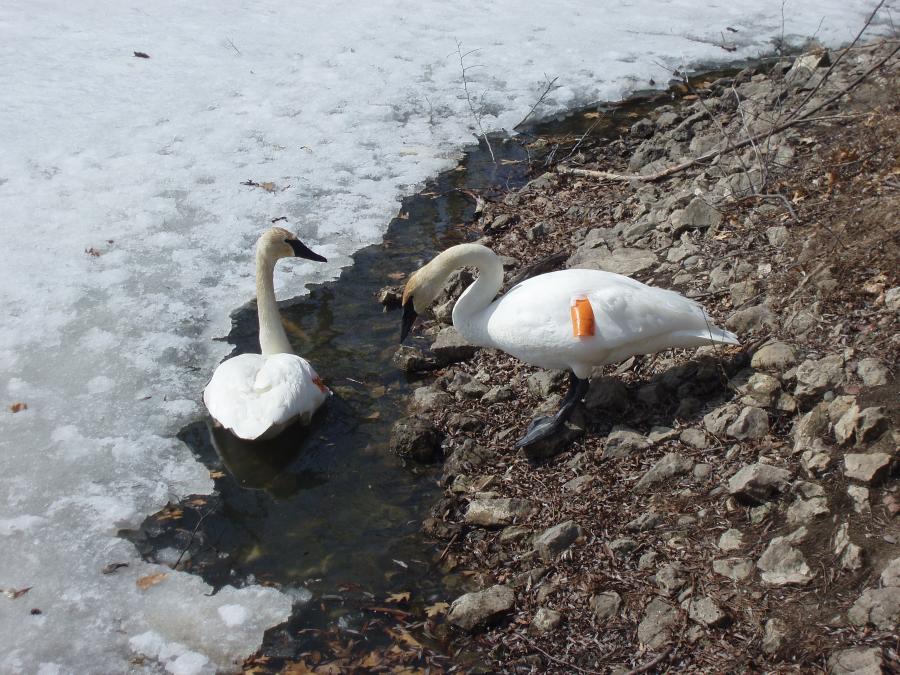 The bald eagle was definitely keeping its eye on everyone, possibly trying to decide who was a tasty morsel…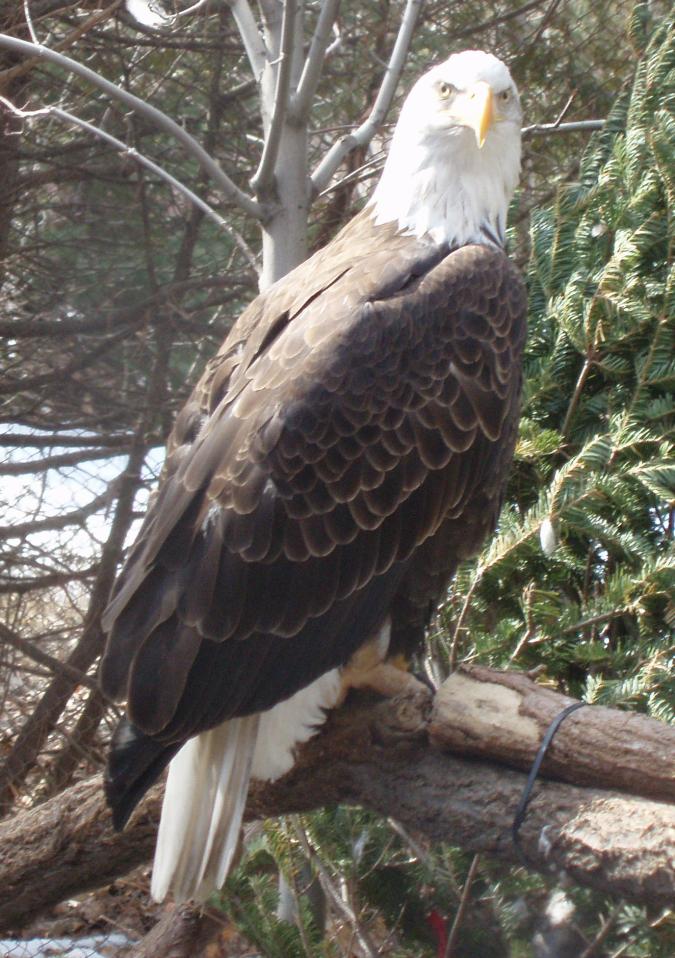 Back at home, the local wildlife looked unconcerned.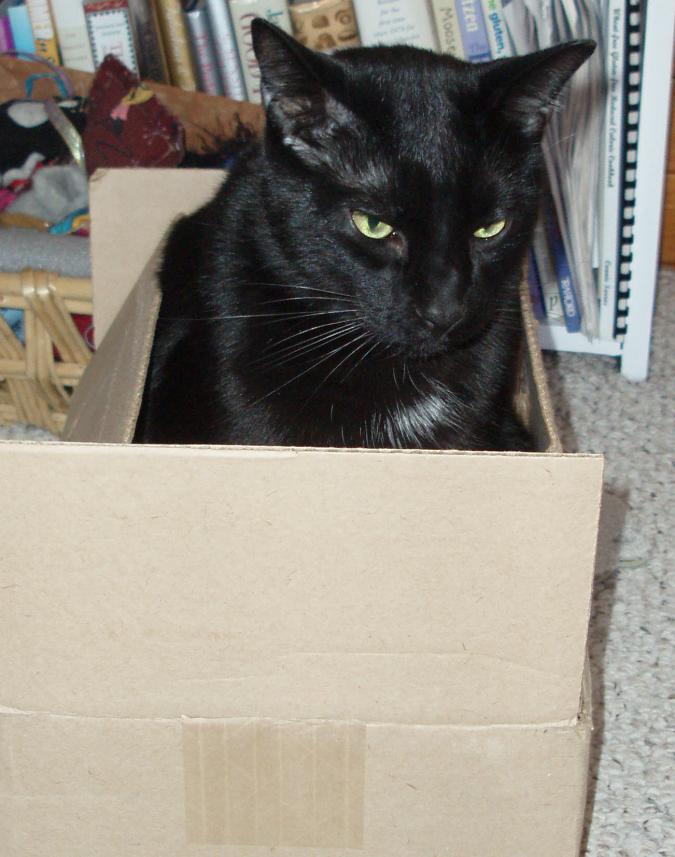 "I'm pretty sure I could take that eagle. Besides, I'm in my Box of Invincibility." -Chaos