Every time I post pictures of murals in my neighborhood, people comment that Minneapolis sure seems to have a lot of murals. Interestingly, I'm not sure I've posted pictures of many murals from outside my walking neighborhood… and not even all of those! Plus, they keep changing. Remember that Mountain Dew mural? This is what it looks like now:
Sure glad I got pictures of it before they changed it!
Intermedia Arts is always doing something interesting with its facade.
Penn Cycle has a mural in a narrow alley, which is hard capture due to the angle.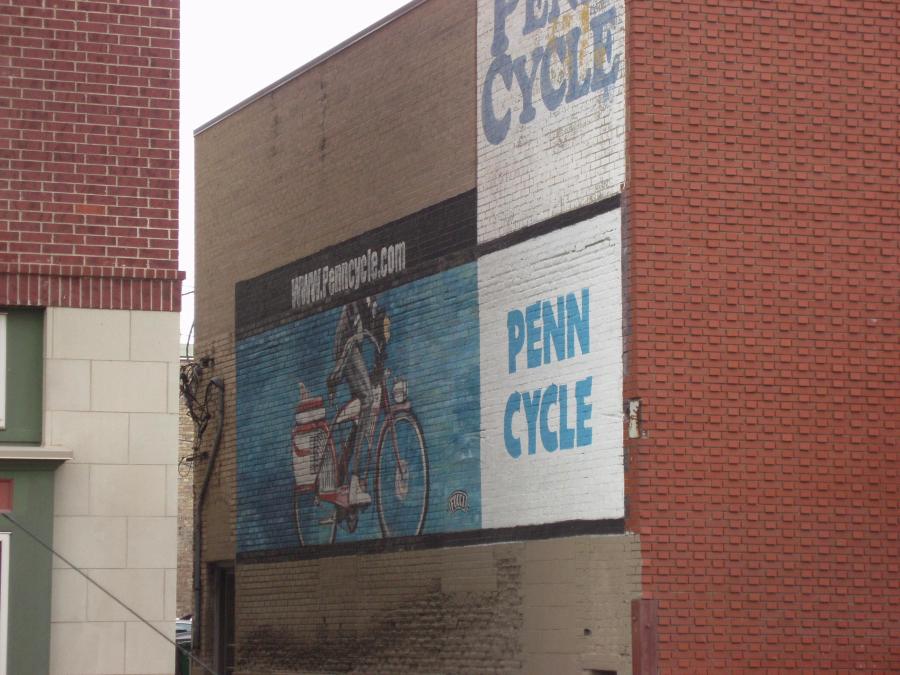 This is the Dunn Brothers Coffee offering:
It's hard to tell if this is a mural or graffiti in the Planet Soccer parking lot, isn't it?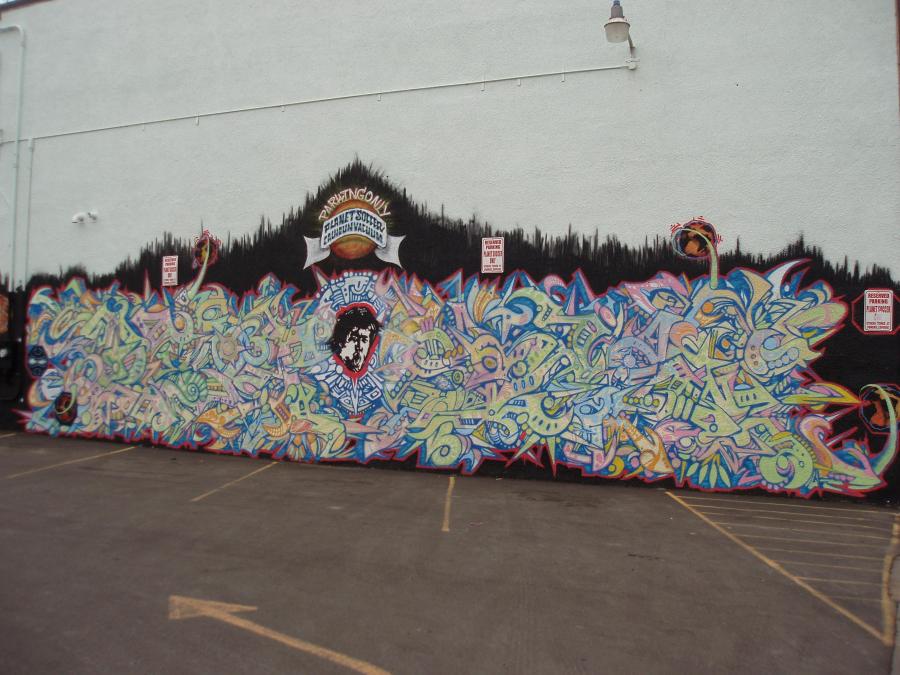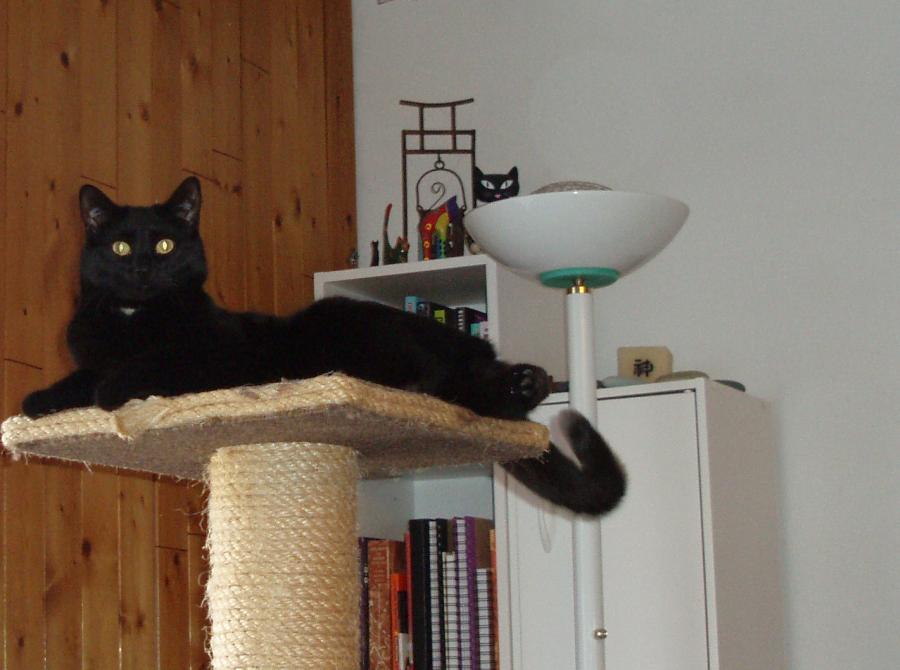 "Hey, Mom, you wouldn't mind if the big kitty and I painted a mural on that boring white wall in the living room, right?!" -Mayhem