Congrats to Nancy, who won the copy of Stephani Hecht's Man Down (which was released today)!
---
Contests
Reading & Books & Lions, Oh My! (Ok, I made up the lions bit)
Learn Things, Make Things, Do Things

Things That Made Me Happy or Amused Me

Ewww
Squee!
Reading Update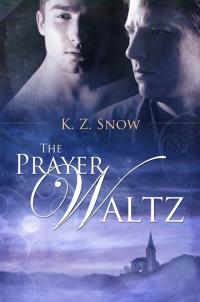 The Prayer Waltz by K.Z. Snow. ebook. Very good m/m romance about a writer who returns to the Wisconsin town in which his lover had been a priest (before he left the church), looking for understanding and closure, but finding so much more. A gorgeous and highly recommended read.

The Darkling Thrush by Josh Lanyon. ebook. Very good m/m fantasy romance about a finder of magickal books who's interning in England from the American Confederation and gets drawn into something more complex than he realizes. I did spend the first quarter of the book with my usual "I am reading a fantasy" frustration of trying to remember all the specialized details, but I enjoyed the story enough that I got beyond that. Recommended.

Colliding in Free Fall by Vivien Dean. ebook. Good m/m romance about a closeted Midwestern firefighter who, in his early 40s, wants to keep doing his job, no matter what the doctor thinks.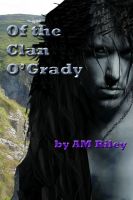 Of the Clan O'Grady by A.M. Riley. ebook. Good m/m urban fantasy about the (male) banshee of the Clan O'Grady who befriends a naive young fae lost in New York City.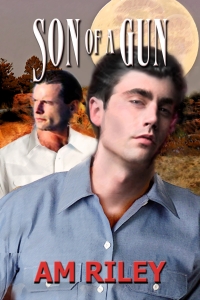 Son of a Gun by A.M. Riley. ebook. Very good m/m romantic suspense about a writer who returns to the small Texas town where he grew up. He's there for the funeral of his best friend, but why won't anyone give him a straight answer about what happened? Highly recommended.

The Nest by G.S. Wiley. ebook. Good m/m romance about a young man struggling to take care of his three younger siblings and keep them out of the hands of Social Services while living on the wrong side of the tracks.

Mightier (The Seven of Swords) by G.S. Wiley. ebook short. Good m/m romance about a writer who's staying at a friend's Irish cottage trying to get past his writer's block.

Heart Song by Sara Bell. ebook short. Nicely done m/m romance about a guitar player who's forcibly outed and the impact it has on the rest of the band. What I really like about Sara Bell? She can write a sweet story without making it sappy.

The Lovers by Sara Bell. Another good m/m romance from Sara Bell about a soap opera star whose drug addict mother threatens to out him unless he pays her off (again).

Making Lemonade by T.C. Blue. ebook. A sweet m/m romance about a guy whose partner just died, but whose blossoming friendship with his partner's nephew helps ease his grief.

In Hot Pursuit by Kate McMurray. ebook. Good m/m romantic suspense about a closeted NYPD cop, whose boyfriend was killed by a shot meant for him and who has been working too much in the years since then, is sent by his captain to a timeshare in Tampa on vacation to avoid burnout. Oh, the excitement he finds on his vacation…

Lynx by Joely Skye. ebook. Pretty good paranormal m/m romance about Trey, a werewolf who hides his nature and works for a blacks ops group in the US government. When running as a wolf in the Canadian Shield, he encounters a giant lynx shifter, and life will never be the same for either of them. While I enjoyed this book, I had trouble with how large, critical parts of it occurred offsides… and it distanced me from the story. The author's note at the end of Lynx actually explains the offsides bit. Trey has been in Skye's books Monster, Zombie, Minder, Marked, Feral, and The Strength of the Wolf and it was finally time for his story. Since Lynx was occurring at the same time as those books, with much of the critical stuff happening in other books, it ends up being sort of an odd read.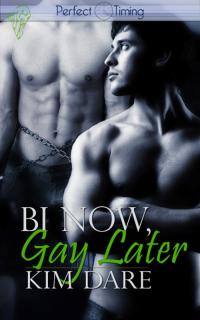 Bi Now, Gay Later (Perfect Timing, Book 5) by Kim Dare. ebook. Good m/m romance about a dominant who doesn't believe that bisexuality exists, which causes a problem for his bisexual submissive.

Sandalwood and a Potato by Andy Slayde & Ali Wilde. Enjoyable m/m romance about two guys who work at a mall – one owns a New Age shop and the other's a banker who's sworn off relationships. The best part? Finding out how the potato fit into the story!

Finding Chandler (free),
A Test of Love,
Switching Gears, and
Stardust (The Solitary Knights of Pelham Bay, Books 1-4) by Claire Thompson. ebooks. These m/m romances are decent reads and remind me quite a bit of a Carol Lynne series. The Solitary Knights of Pelham Bay are a group of extremely cynical guys who'd given up on love and get together to bitch and moan about fools who believe in love. Then the bartender issues them a challenge…

Balance by Zahra Owens. ebook. So-so m/m romance about a desk jockey whose fascination for being tied up leads him to an introductory session at a kinky club, at which he meets a very intriguing tattoo artist.

Devil and the Deep Blue Sea by M. King. ebook. Interesting m/m romance about a guy working in advertising who becomes involved with a guy who works in the adult film industry. Usually this particular dynamic feels completely unrealistic to me, but in this book, it felt more plausible because it addressed the emotional complexity of the situation.

The Perfect Pumpkin Pie by Aaron Michaels. ebook. Cute m/m romance about a guy whose obsessive roommate keeps sending him to the store for very specific items – good thing the assistant manager of the store is so helpful, hmm?

Finding the Words by Terry O'Reilly. ebook. Ok m/m romance about a speech therapist who finds himself increasingly drawn to one of his patients.

One Good Turn (Turner & Turner, Book 1) by Amber Green. ebook. M/m romantic suspense that's really too complicated for me to even attempt summing up. Not sure if it was my state of mind while I was reading or what, but this felt disjointed. Plus I really disliked the abrupt ending – I think this book needed to be longer or more tightly edited or both. (Yes, very good, that is Candy Cane Guy with the smiley face!)

Never Say Goodbye (Slippery When Wet, Book 3) by Jenna Byrnes. ebook. Ok m/m romance about an ex-con who's been hired as a live-in lover by a wealthy and unscrupulous man. Had the insta-love thing, which is never a favorite of mine.
---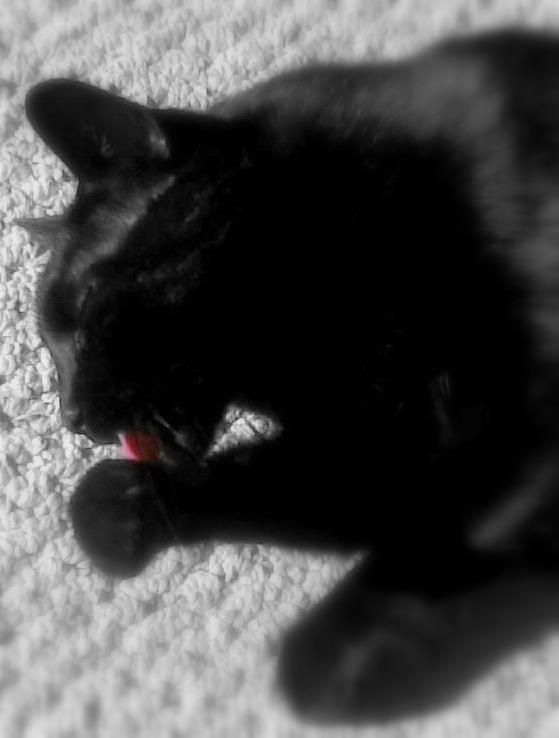 *bathing in the sunshine sounds* -Chaos