Jane's celebrating her blogiversary with a contest – leave a comment before 3/25 to participate.
Reading Update
Glass Houses: The Morganville Vampires, Book One by Rachel Caine. For some reason, I kept thinking about the bit in the movie The Lost Boys when Grandpa says, "One thing about living in Santa Carla I never could stomach, all the damn vampires." Yup. That's the situation in Morganville.
New Moon and Eclipse by Stephenie Meyer. More vampire novels! 🙂 Although I really wish Bella wasn't so passive, the second and third books of the Twilight Saga totally sucked me in. I spent the last 45 minutes of Eclipse trying to read while crying. *sniff* I'm glad to see that the next book (Breaking Dawn) will be out at the beginning of August.
Dream Chaser (A Dream-Hunter Novel) by Sherrilyn Kenyon. Not exactly a Dark-Hunter novel, but since Acheron is in it…

Snow Update
It snowed Friday, Saturday, and Sunday. Good thing it snowed lightly, or we'd be totally buried! This picture from Friday morning could've been taken either Saturday or Sunday, too.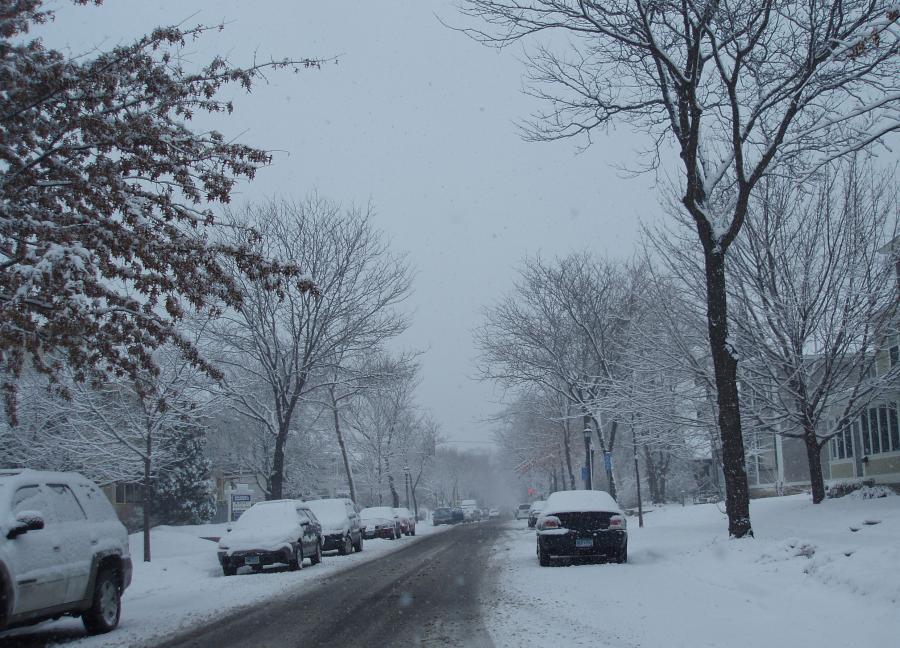 Check out the cute snow bunny that Limedragon saw!
But hey, at least the first day of spring (last Thursday) was pretty sunny, right?! (Help me out here, folks…)
"Mmmm… sunbeams…" -Mayhem