Congrats to Seanna Lea, who won the ebook copy of Kim Dare's Three Minute Man! I'll have a fresh, shiny Kim Dare ebook to give away next week, too.
---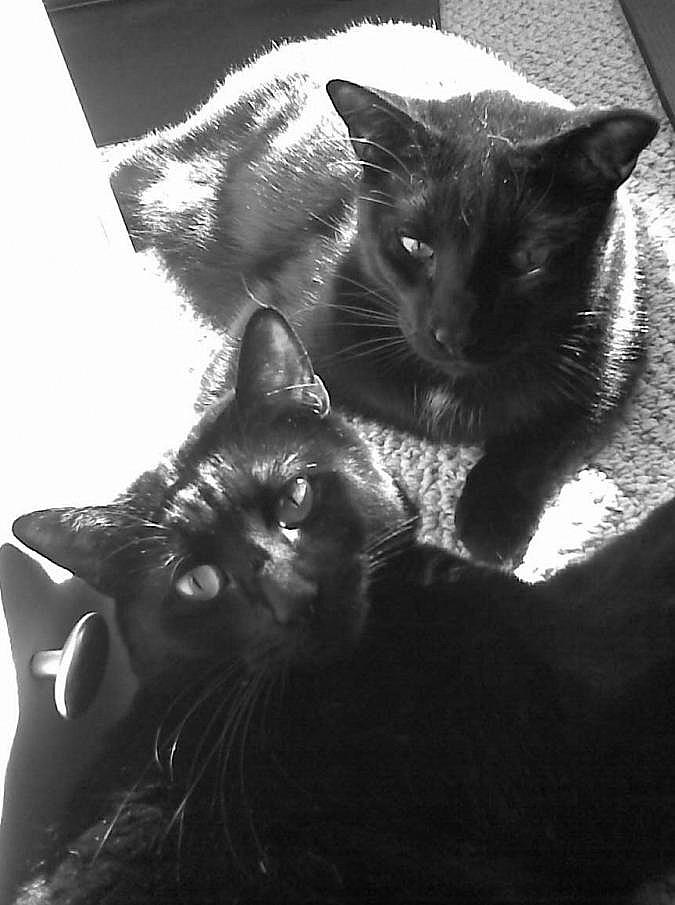 "This better be good, Mom." -Mayhem
*sunbeam bliss zone* -Chaos
Um, well, nothing else, I guess. 🙂 Have a great weekend! Carry on.