Many thanks to Sydney, who helped me find the actual stock photos of our friend Slouching Open Black Jacket Guy. As you will see, the stock photos were particularly helpful this time. Shall we proceed?
Here's the stock photo used in the next several covers. Carefully note that he is wearing jeans.
So… where did his jeans go?! And just whose lower body is that?? O_o
Maybe it's safer to just leave those jeans alone and give him crazy blond hair instead?
Um, no. Not so much.
And is it
to be a
? SOBJG's friend doesn't look
on the idea, does he?
*blank stare* I got nothin' for integrating this next cover into my little narrative. Anyone? Anyone? Bueller?
Moving right along – let's have another stock photo interlude, shall we? Again, carefully note that he is wearing jeans.
And despite attempts to get him to wear a
, he refused and instead slipped into something a bit more comfortable… and apparently emascualting. Because I don't think that his lower half exactly looks male anymore in this next cover.
Thoughts? To help you in your analysis, here's what SOBJG actually looks like in bikini bottoms…
*ahem*
---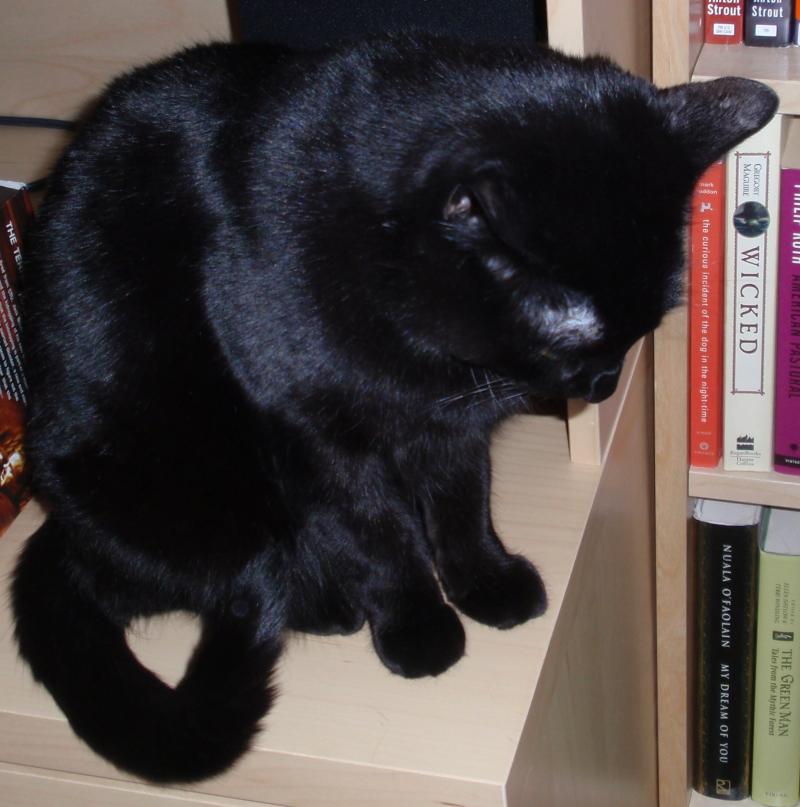 "Mom, that poor boy has no fur at all! He must be so cold! I can't bear to look at that poor cold boy anymore." -Mayhem