Thanks to Ralph at The Dancing Dove, where I won a copy of Journey To Compromise by Mira Ismine, and to Kim Dare, at whose blog I won a copy of one of her books for only being a sort of bad guesser.
---
Contests
Many, many congratulations to CJ (aka Carolyn Crane) on the publication of her first book, Mind Games! The Book Smugglers reviewed, discussed, and are giving away a signed copy of Mind Games (contest closes 11:59 pm PDT, March 27). Discover the ten books that CJ worked on, but were sadly rejected by publishers, plus have the chance to win a signed copy of Mind Games – comment by 8 am CDT, March 28 for your chance to win. You can find a really amazingly amusing interview with CJ at SciFiGuy, plus have the chance to win one of three copies (one signed) of Mind Games if you comment by midnight EDT, March 29.
Authors Bronwyn Green and Paige Tyler gracefully dealt with both having released books called Just Right based on Little Red Riding Hood by having a joint contest! Visit both blogs by March 29 for your chance to win copies of both books.
Books & Reading
Really excellent post about DRM over at An American Editor. My favorite quote from the post: "Right now Amazon, Apple, Barnes & Noble, and publishers are able to ignore the consumer in the nascent ebook market. But the backlash is coming." (As an aside, I've chosen to reward publishers and bookstores that make and sell DRM-free books and avoid those that don't have DRM-free offerings.)
Nice post over at Dear Author reacting to the complaint that ebooks and "the loss of the public nature of the physical artifact will result in the loss of culture."
Gizmodo had a blurb about "online music industry giants" making a plea to stop music piracy. I couldn't help but read the following sentence while thinking about the publishing industry and authors: "…it's tough to take an earnest plea for buying music seriously when it comes from business middlemen rather than, you know, musicians." So, authors, keep spreading the ebook anti-piracy message, because you are the people most likely to be heard.
Emily candidly discusses that topic we all avoid – book addiction (and there's a great comic included!).
Learn Stuff
Moment of Silence
Knitting
Things That Amused Me
Cute Burns
Reading Update
Reading Update Update: I'm slowly working on adding my wee reviewettes to my LibraryThing. (Would that I had thought of this quite some time ago…) Depending on the tone and formality of said reviewettes, they'll either be in the Reviews or the Comments field. When you view my LibraryThing, click on the various available styles until you find one that shows the comments. (Which letter that will be varies by browser, weirdly.)


The Good, the Bad, and the Uncanny (Nightside, Book 10) by Simon R. Green. PI John Taylor's back in another dark noirish urban fantasy; what else is there to say?


Almost Like Being in Love by Steve Kluger. Excellent m/m romance told in epistolary style about two boys (a nerd and a jock) who fall in love in high school and then lose touch with each other after going to college. I'd heard nothing but good about this book, yet I still wasn't prepared for how it sucked me in. Highly recommended.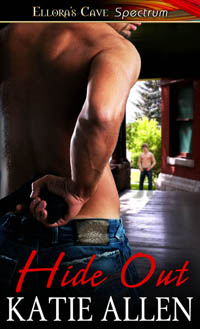 Hideout by Katie Allen. ebook. This excellent m/m romantic suspense is about a cop who's guarding one of the characters from Private Dicks for seven months until he can testify in a trial. Really, why aren't there more witness protection books that include remodeling the safe house? 🙂 Highly recommended. Hopefully, now that Katie's writing full-time, she'll give us some more of her excellent m/m romance soon. (Oh, and you really need to read Private Dicks first to get the most out of this book! I promise, it won't be a hardship.) As if you hadn't guessed, highly recommended.

Sex and Sexuality by Willa Okati. ebook. Ok m/m romance about a professor who went through "homosexual deprogramming" when he was younger and is now trying to follow the straight life, complete with evil bitch fiancee (more caricature than anything else). Published in 2007, this is definitely not one of Okati's stronger books.

From Afar by Ava March. ebook. Very good historical paranormal m/m romance about a vampire obsessed by a young lord who has to change the lord into a vampire to save his life. The ending was a bit abrupt – perhaps there's to be a sequel? (I know, I know, another historical!)

The Hit List by Anne Brooke. ebook. This m/m romance was a mixed read for me. I found the first third very frustrating, not really knowing what the heck was going on. In fact, I put the book aside and read the previous two books. When I returned to The Hit List, the middle third wasn't quite so frustrating, and the final third was quite good. In fact, I started to suspect that the first third was meant to put the reader into the very confused headspace of the narrator.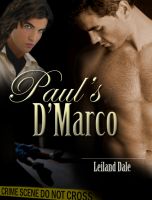 Paul's D'Marco by Leiland Dale. ebook short. Ok short m/m romantic suspense about a police detective and the psychic that's called in to help the police find a serial child killer. A titch more editing and fleshing out the story would've moved this from ok to good.

Persistence Pays by Mara Ismine. ebook short. Very cute m/m romance about a martial artist who's been trying for years to avoid spending too much time with his irresistible but slutty best friend.

Emergency (A City Hospital Novel) by Drew Zachary. ebook. Typical sweet'n'steamy m/m romance from Drew Zachary about an EMT who's good friends with a doctor going through a divorce and questioning his sexuality. Very low angst.

Caught Running by Madeleine Urban & Abigail Roux. ebook reread. Good m/m romance about two guys who went to high school together who are now teaching and coaching at that same school. (I noticed headhopping this time, but don't remember noticing it the first time I read the book.)
---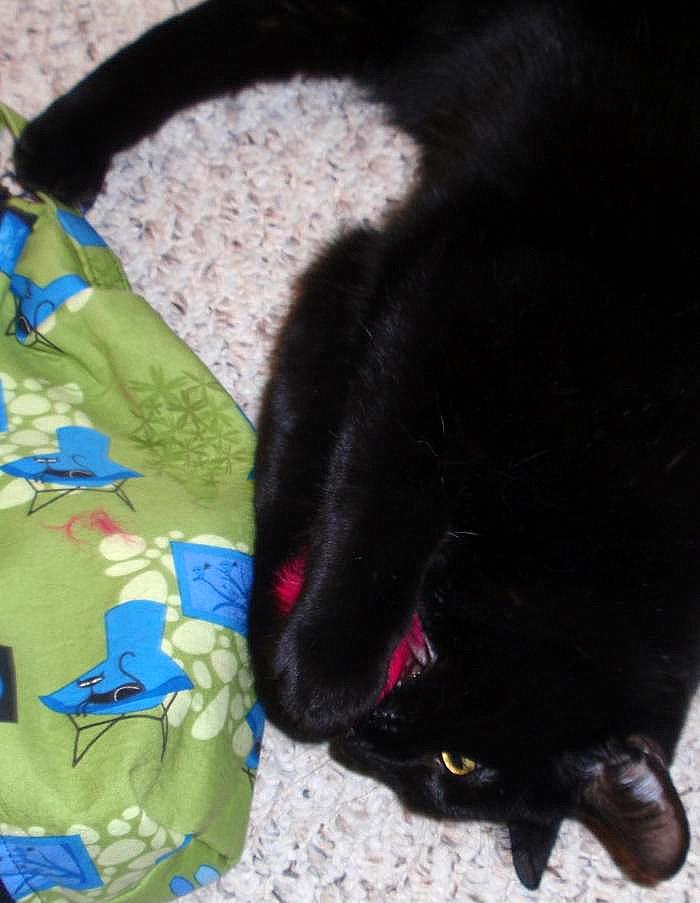 "Pink fluff, I devour you!" -Mayhem